Discussion Starter
•
#1
•
My father, co-worker, and I took an impromptu weekend trip across the state from Gillette to Cody, WY Friday and Saturday. We headed over the Bighorn Mountains via hwy 16. That ride is perfect on a bike and the weather was great through the mountains.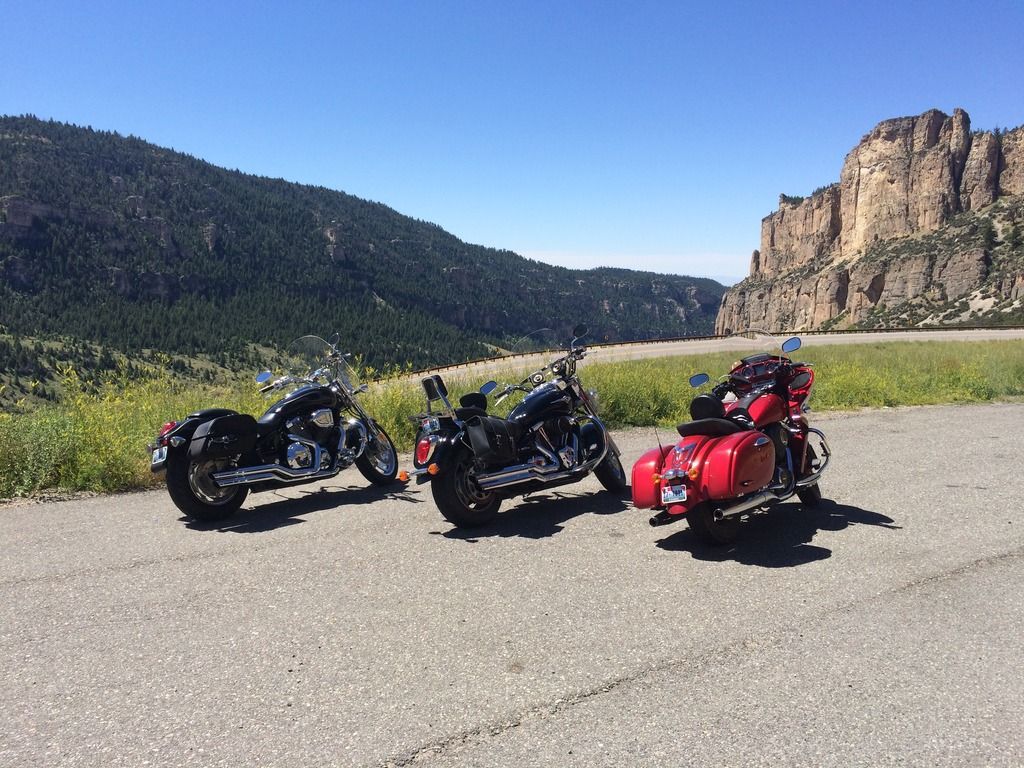 From there we went down to Kirby, WY to the Wyoming Whiskey distillery. When they put their first batch out it was genuinely trash (didn't let it age, trying to hurry) but man it is good now! Took about a 45 min tour. The warehouse where they let the whiskey age smells like heaven and I suspect if you sat in their long enough you could walk out with a buzz.
Went through Thermopolis to Cody and only got hit by rain twice with hail once...and since it had been 95 degrees we rode through it in our t-shirts...OUCH
Stayed at a place we found on airbnb.com. The ranch had an awesome view and was about 10 miles out of Cody.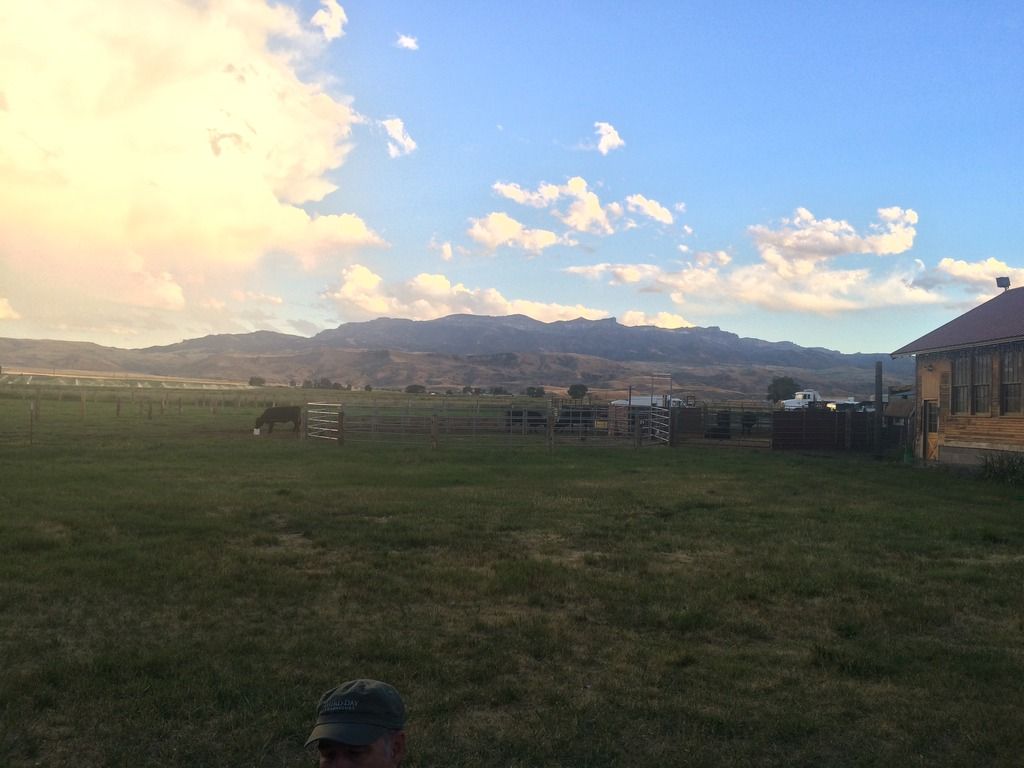 The next day we rode through the Shoshone National Forest to the entrance of Yellowstone but due to having to be home that night didn't actually go into the park. Rode back to Gillette via hwy 14a which is much steeper with tighter twists and turns into the Bighorns.
Ate a quick lunch at the Burgess Junction restaurant and trecked down the mountain and rode i90 home. No big scares/surprises on the trip but man it was a nice ride both ways through the Bighorn Mountains.
The bikes all performed flawless other than some serious exhaust popping going down the mountains. My dad's vaquero easily kicked our asses with blocking wind, but my v2k easily beats em both in muscle. About a 750 mile trip, which for some of you is child's play, but for me that's about a weekend max. In a few weeks I'll be riding over to the beartooth pass. That should be awesome!