Well guys I have lots of aftermarket parts to sell.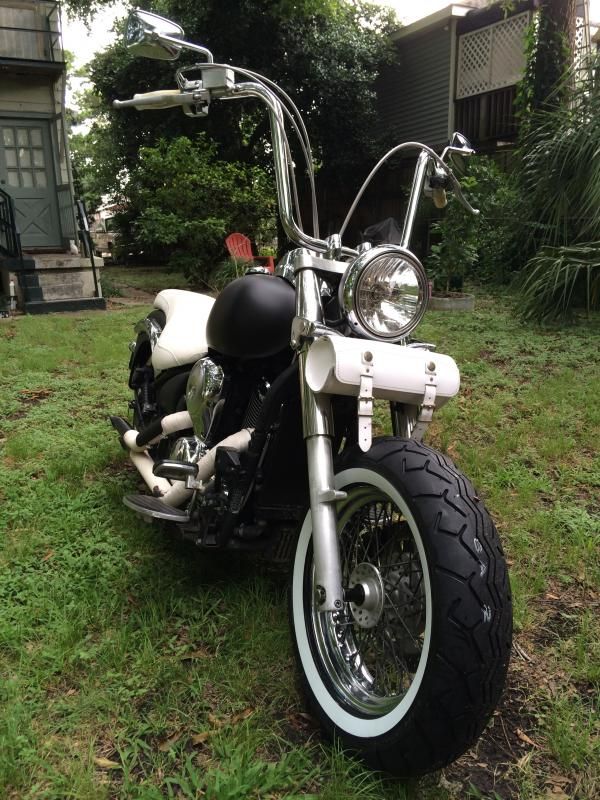 Wild 1 Chubbys 14" ape hangers 1 1/4 diameter bars, with extended steel braided cables. $350
here's the deal on the cables. I installed a used set of cables then snapped the clutch cable so I bought a brand new set of motion pro steel braided cables and only installed the clutch cable. so what you will get is one set of used cables in good condition, 1 clutch cable 6 months old like new, and brand new still in package throttle cables and brake line. The new set is only about 6 months old, clutch cable is in great shape throttle and brake line are brand new.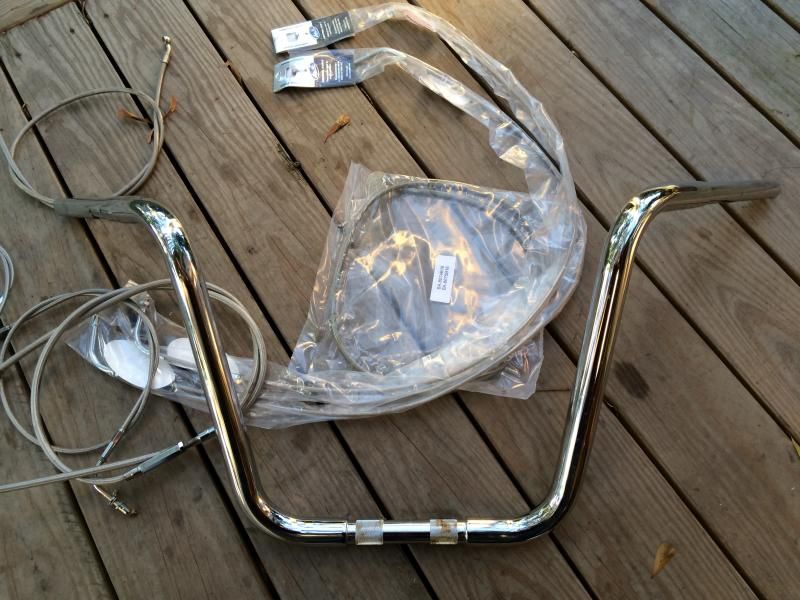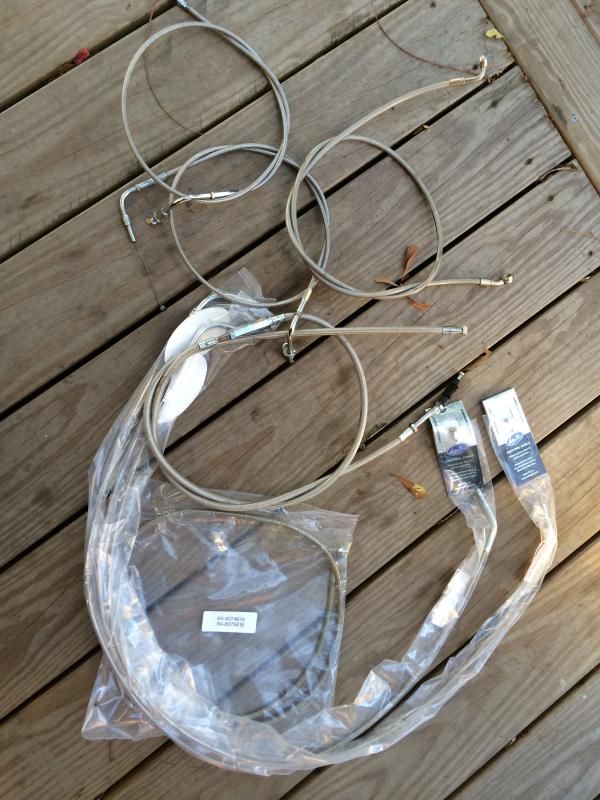 Mustang Daytripper seat in white, I had it recovered in White vinyl and it looks killer and is comfortable as can be. This seat gets comments everywhere it goes, people LOVE the white seat. $200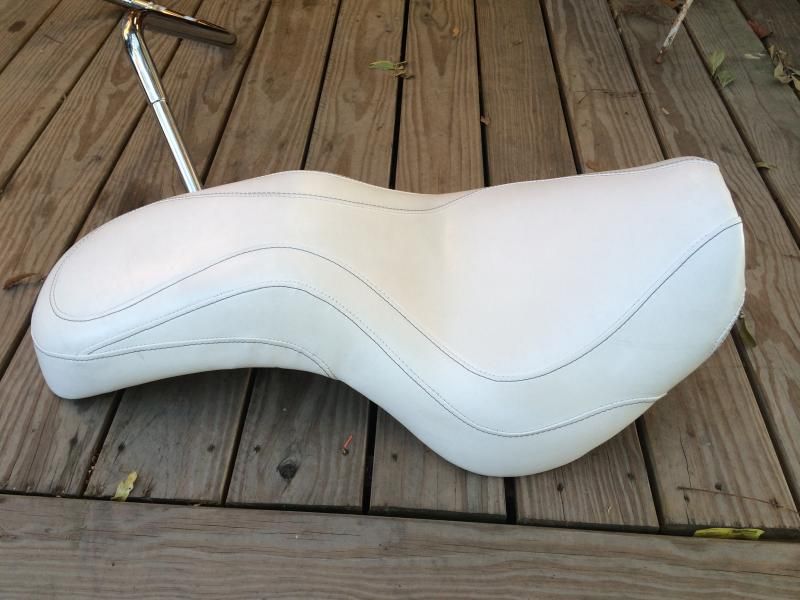 Windshield OEM vulcan, a little beat up but all brackets are there. $20 plus shipping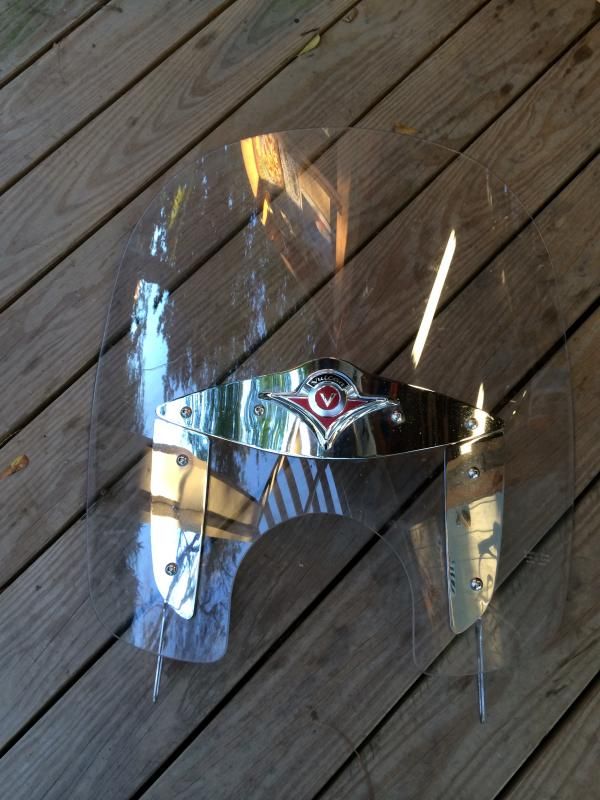 Vulcan 900 right side cover, decent paint one little scratch. $25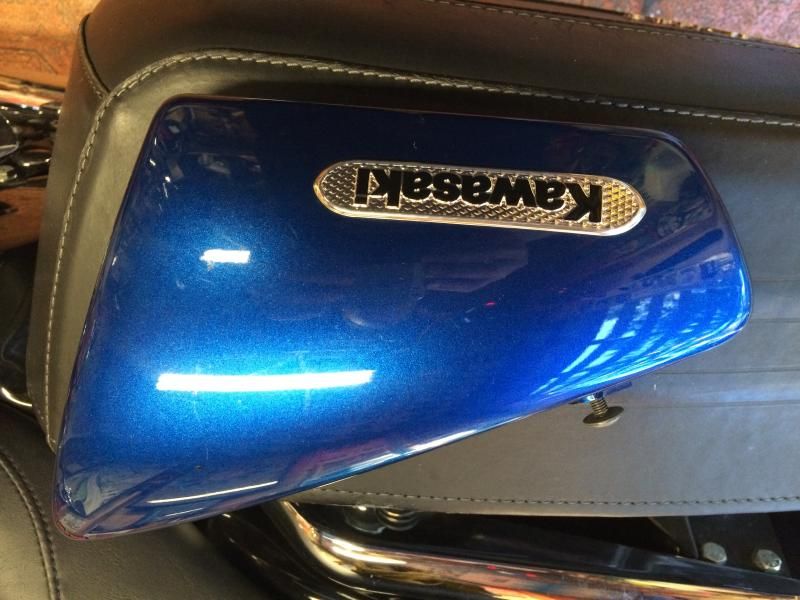 Please feel free to message me for details or email at
[email protected]
, make an offer, everything has got to go! thanks guys!!