Discussion Starter
•
#1
•
Last summer I had an idea of how to get better performance out of the V&H 2-1 exhaust on my Vaq. I fabricated a reverse-cone out of sheet metal that I clamped onto the end of the megaphone. I experimented with 2 different outlet diameters and the result was a gain in power and torque thru the entire powerband.
I was very happy, but this was deffinately a primitive fabrication and certainly did not look nice, but the darn thing worked. It also gave the skoot a one-of-a-kind sound that was very mellow in cruise mode yet had a nice bark when I twisted the throttle. One nice thing is it is not loud at all, as compared to the Harleys I hear. But again it just did not fit the looks of the skoot...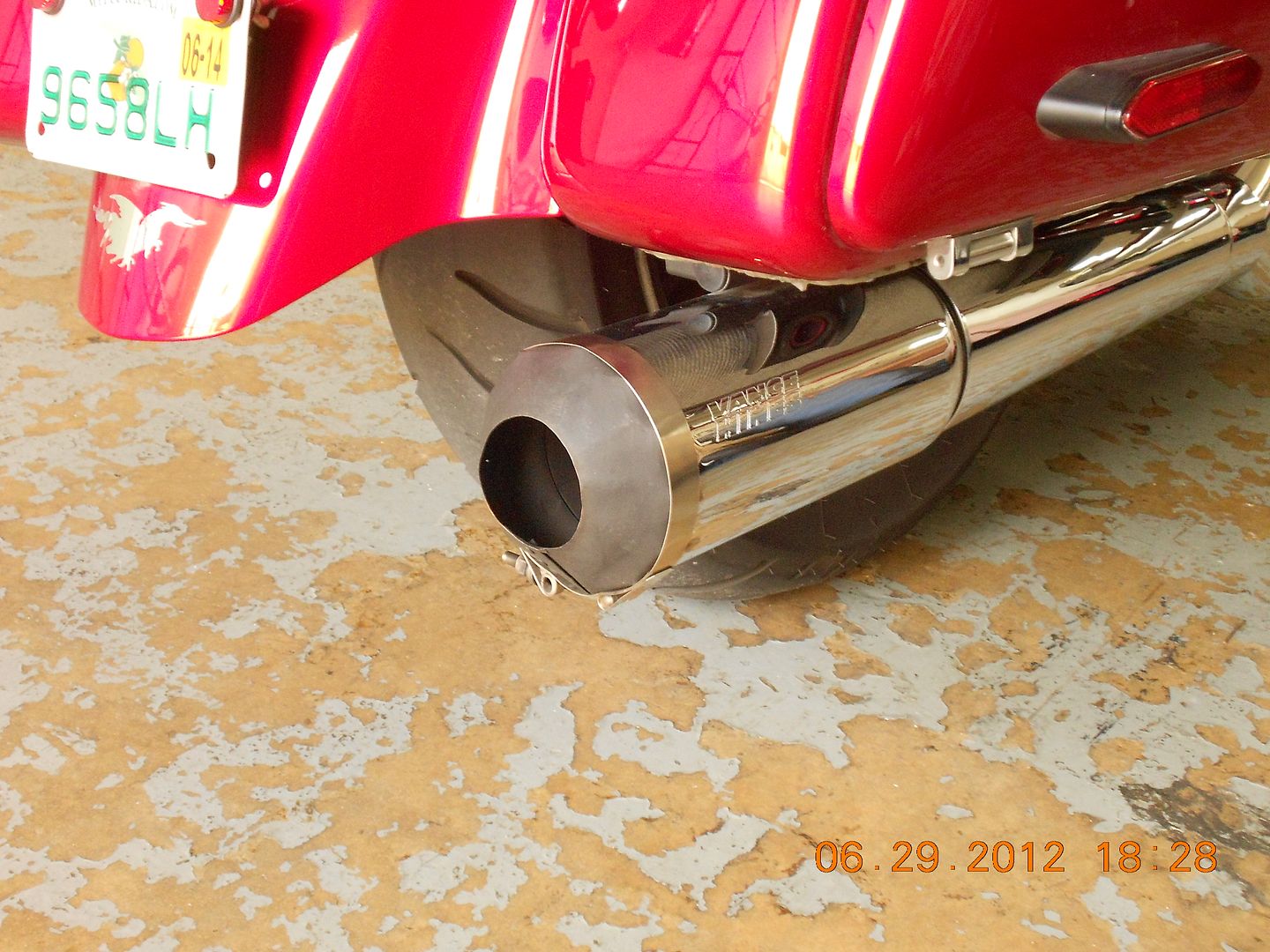 Couple months ago I went down to Miami to our metal surplus place and bought a 7" long piece of 5" diameter aluminum bar stock with the intentions on carving out a nice machined from billet end cap. Something that would fit the looks of the skoot. Now although I have been a machinist since the late 70's I don't have very elegant equiptment. An old Bridgeport mill and a small lathe that suits most of what we do here.
Here is the remainder of the chunk I bought after cutting off a 2 1/2" piece...
And the piece after drilling a pilot hole...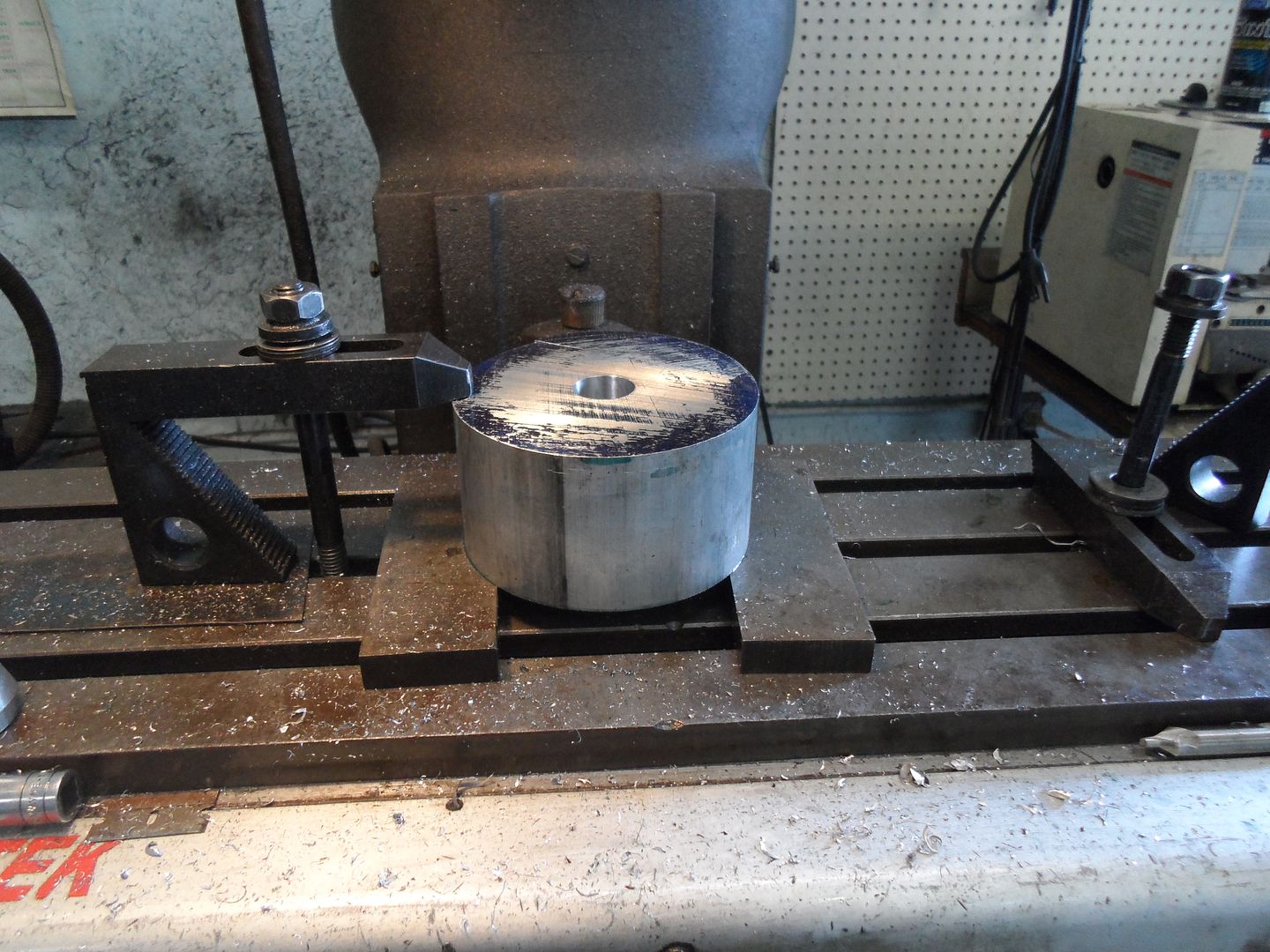 Starting the machining process on the rotary table...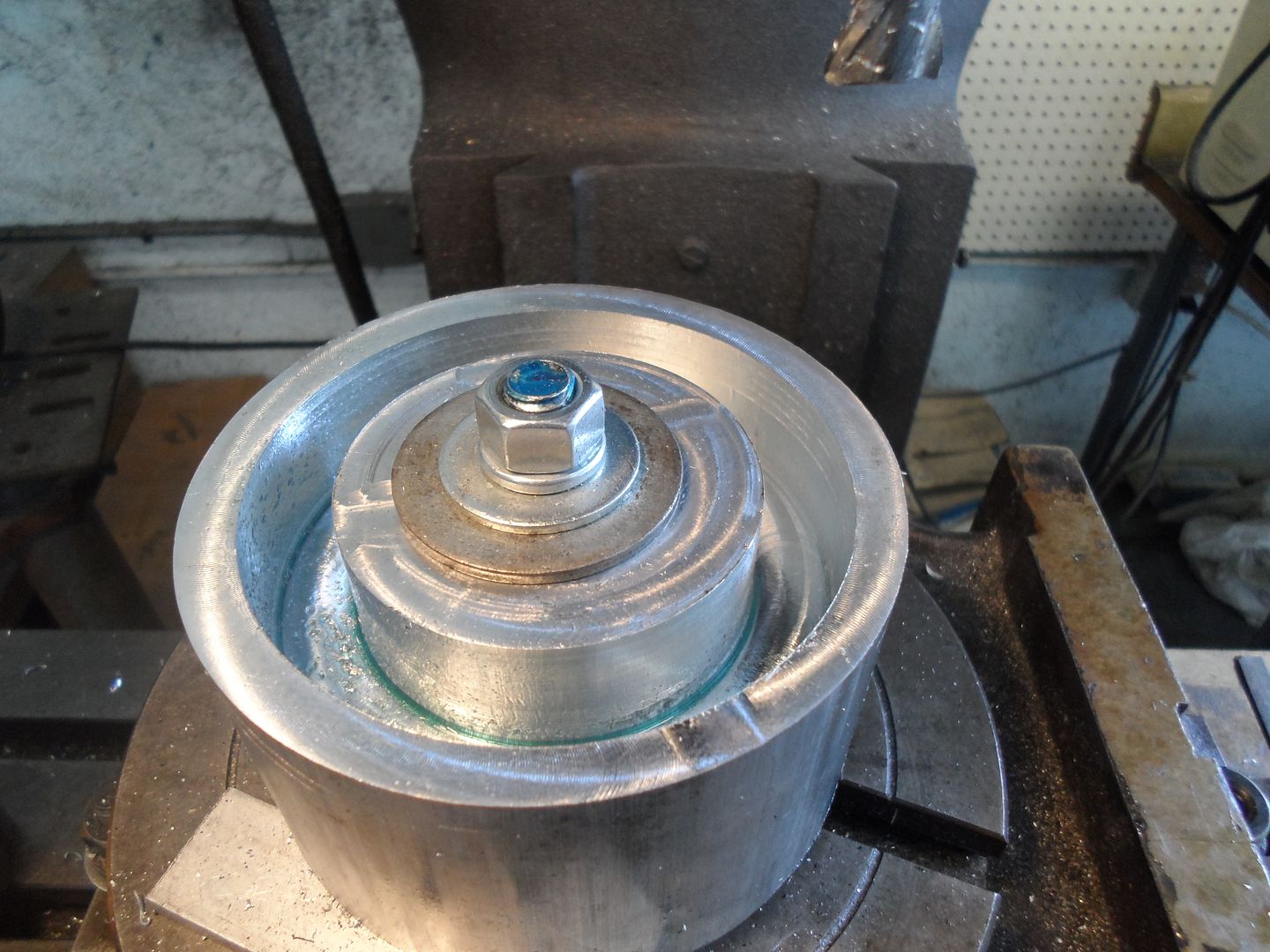 And the mounting flange with the finished diameter and depth...
The end cap mounted on the end of the megaphone. Think it's a bit to restrictive?...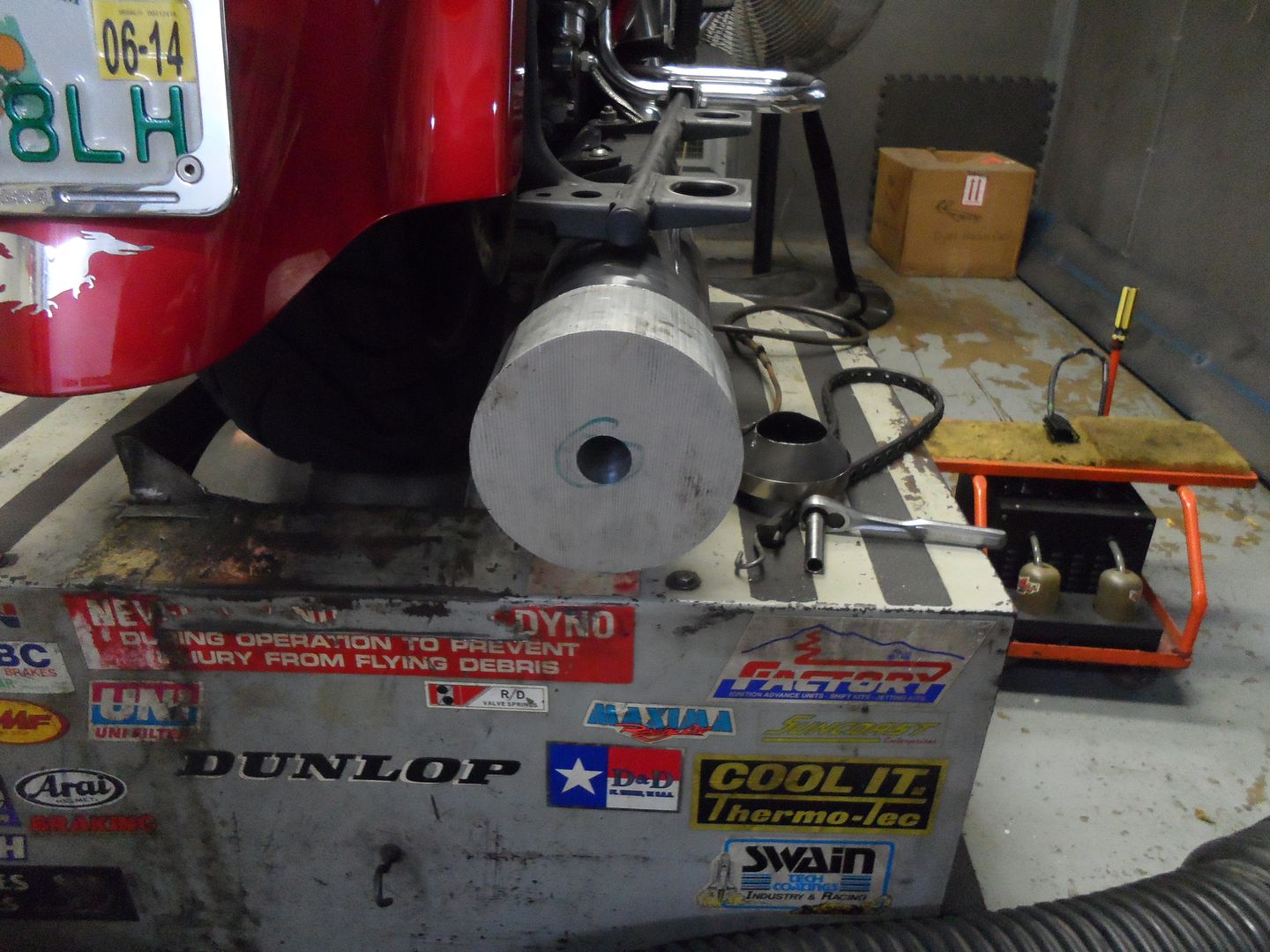 Side view...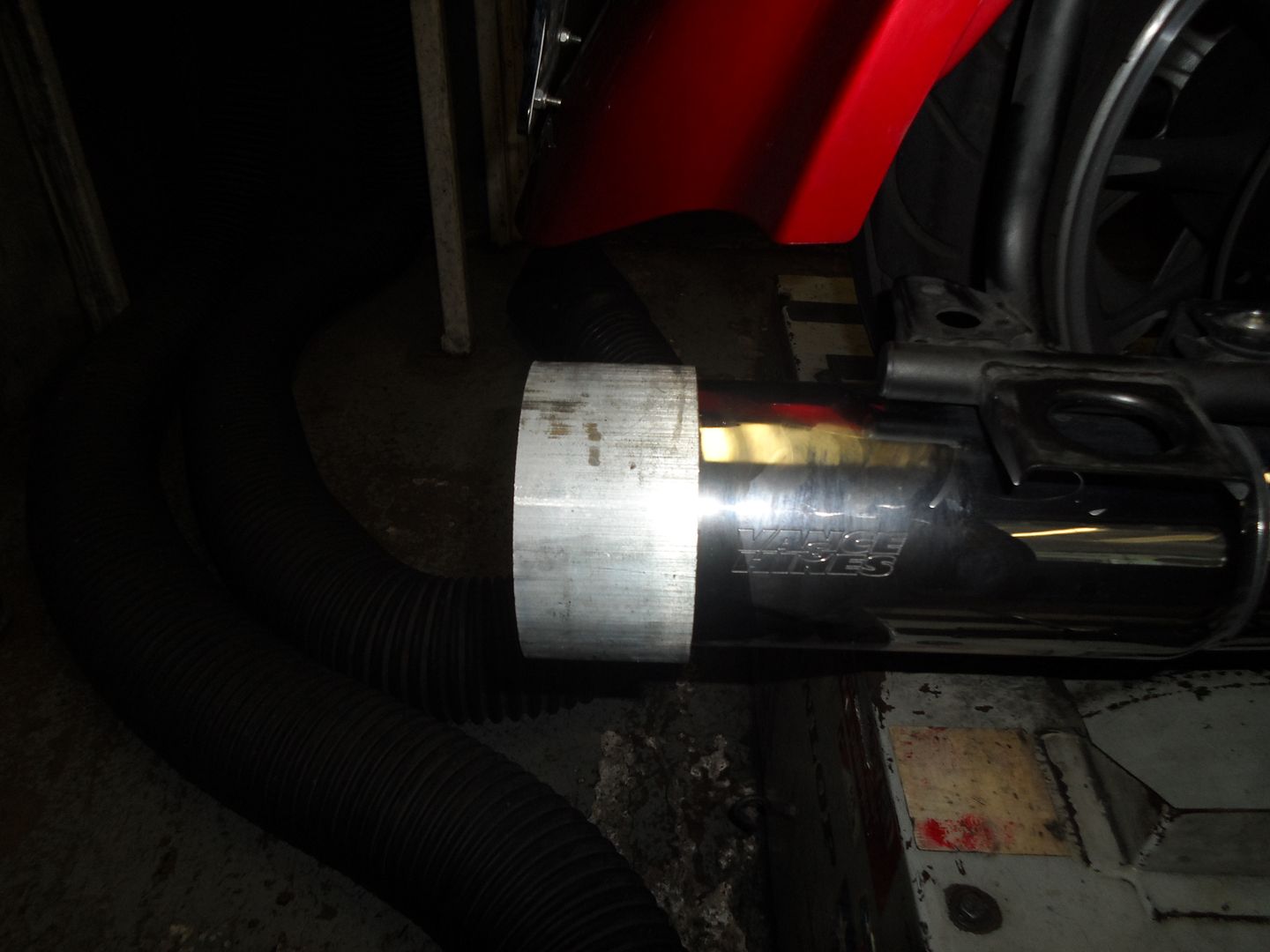 MORE TO COME...