Congrats cockroach!!
You can congratulate cockroach in
THIS THREAD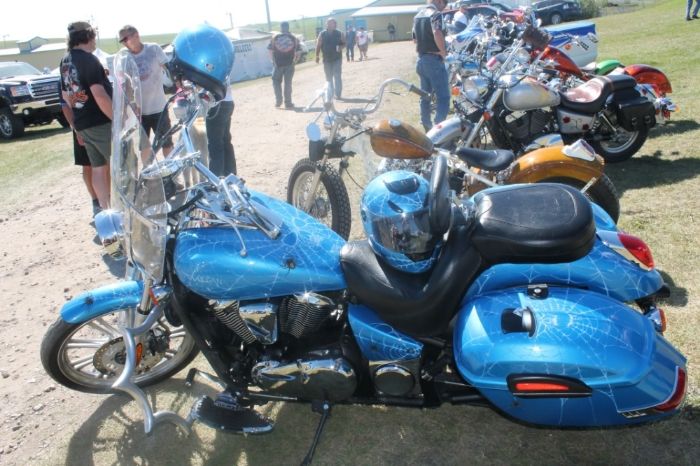 Year: 2010
Model: Vulcan 900 Custom
Eng size: 903cc Liquid Cooled 4 Stoke
Pipes: Debaffled exahuast
Seat: Mustang Seat
Wheels: Stock
After market Windshield
Handle Bar Risers
After Market Hard Saddle bags
Floor Boards
Heated Grips & Cruise assist
Hella Horns
Custom Built Crash bar, Built by my Hubby & ME
Air Brushing Done by Kim Webber (
www.whiplashpaint.com
)
Just came home from the Airdrie, Alberta Bikes n Bulls Charity Event with 2 Belt Buckles, 1st Place in top Metric Class and 1st Place in Burn OUt!
I am a Structural pest technician and love my job thus the spiders, I always wanted to learn to ride so when I left my ex husband I took a motorcycle course at the local college and when my divorce settlement came in the first thing I did was buy myself a bike as my ex would never let me get my bike license, It didn't take me long to come up with an idea of what I wanted and my girlfriend made it come alive, My saddlebag with the top hat represents my son who loves hats and is off to University and the one with the rose represents my 8 year old step daughter who believes she is a princess and has the voice of an angel.