Discussion Starter
•
#1
•
Congrats kanuck!
You can congratulate kanuck69
IN THIS THREAD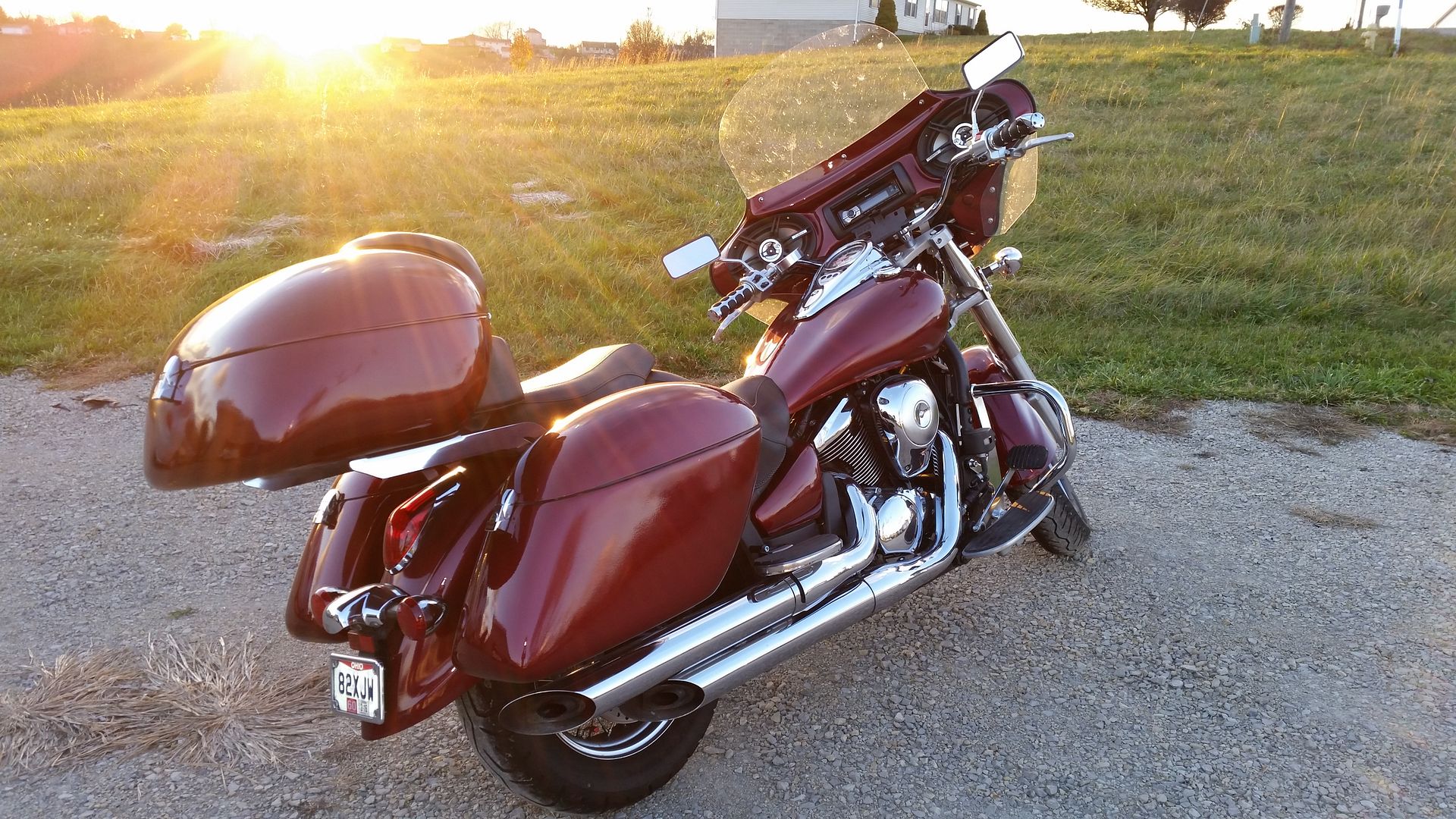 Year: 2009
Model: vn900 classic
Eng size: 900
Pipes: stock
Seat: mustang.
Wheels: stock
Accessories: k&n air filter, barons engine guard, led pods, front reduction gear, custom paint, tsukayu 6x9 fairing, large bags & trunk,
rear turn signal brake light conversion... I think that's it.
And the story:
Well, this is my second bike. The first one was a vn750. I had roughly 45000 miles of fun on her till she gave up the goat.
So, my wife suggest that instead of fixing it for the umpteenth time, we find a new one.
Well, I found it. The price I wanted, the color I wanted (which is funny since I repainted it) & the bike I wanted. The ride home from purchase was a Meer 2 1/2 hour ride. Got to know her a bit.
Anyway. Long story short, made her mine .