Congrats Romeo06 on your win!
You can congratulate Romeo06
IN THIS THREAD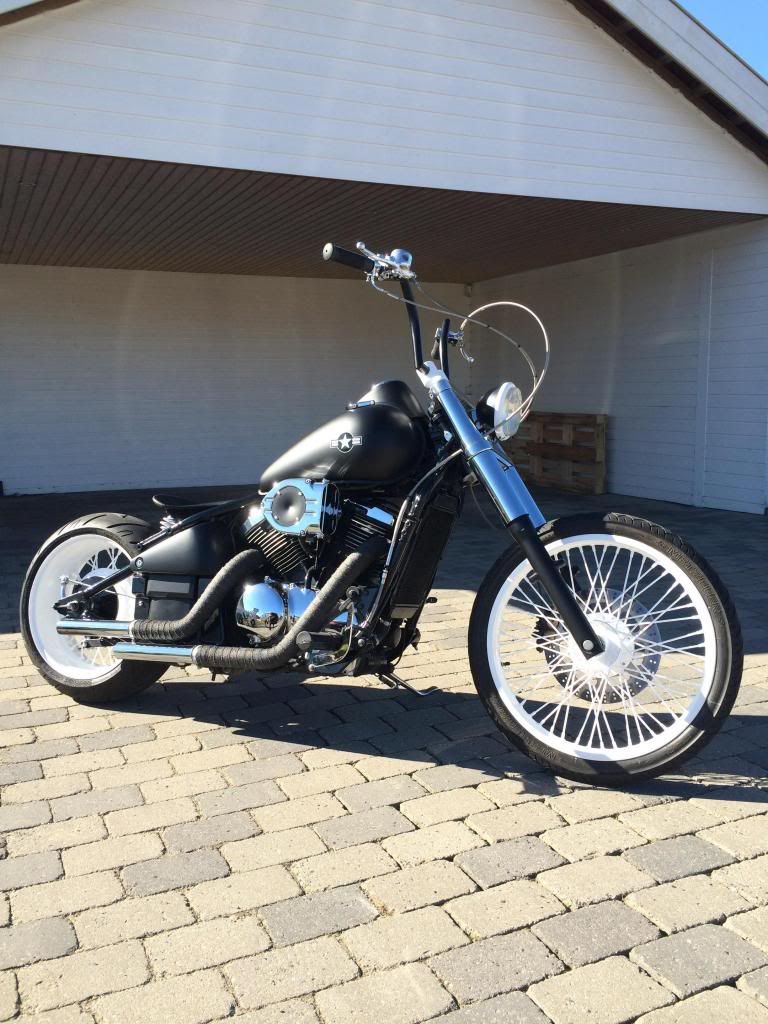 VN800 bobber from Denmark
Year: 2005
Model: VN
Eng size: 800ccm
Pipes: Raask
Seat: Springer
Wheels: Front 80/90-21" - Back 190/50-17"
Accessories:
Mini apehanger
Controler removed from handlebars
Start button moved to the side
Power warp on pipes
White powder coated rims
White powder coated risers
White powder coated headlight
Black powder coated brum brake
Hypercharger
Side-mounted plate
Ballistic battery and cover over the electronic under the seat
And the story:
This is my first bike, 2500 miles on the clock.
She runs like a dream, and it will not be my last Kawasaki - thats for sure !!
Give it up for her