Congrats on your win greeneggs!
You can congratulate greeneggs
IN THIS THREAD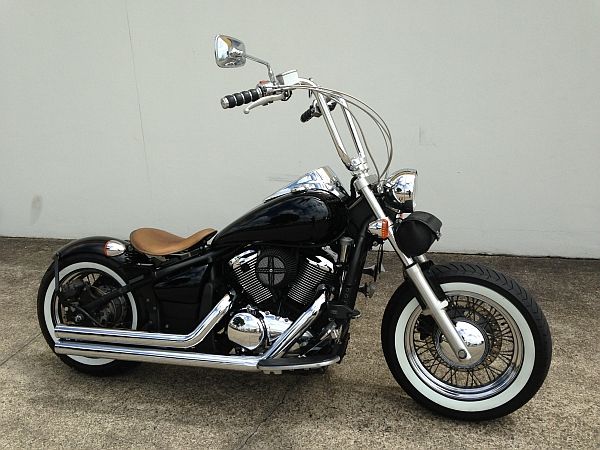 Ok, here goes:
What started out as a brand new 2010 Vulcan 900 Custom....
Mods started with (and the only ones still on bike) are Cobra Shorts & Cobra FI2000R Pro Tuner & Rivco Air Horns....
Mods that have come & gone.... Mimic 240 kit, 1.5" Fat T-bars, Baron's BA, Kustom Works seat & fender, Tech Glide Forward Controls, heaps of different mirrors, so many chrome bits & pieces I've lost count....
This is the 5th variation on the bike, gone from stock to street, bobber and a few in between. That's the great thing about the 900, it's an awesome and versatile bike.
It's now running Stock Classic front and rear wire rims with whitewalls, Stock Classic floorboards, Blue Collar Bobber kit (seat & fenders), 14" LA Choppers ape hangers, Baron's Extended Cables, LA Choppers Big Air, new gloss black paint, integrated tail/turn lights, side mounted license plate.... think that's it....
All mods & purchases (apart from paint) have been accomplished by myself from advice & suggestions given by this forum's members. A wealth of knowledge and experience passed on. Thanks all.