Discussion Starter
•
#1
•
FANCIFIED...did I just type that!!??
Skoots been down since last Friday for new tires and something I always wanted to do, get rid of the bulky look of the tires/wheels.
Got me some paint stripper and proceded to strip off the paint from the rim bead all the way to the center section of the wheel.
Beginning stage...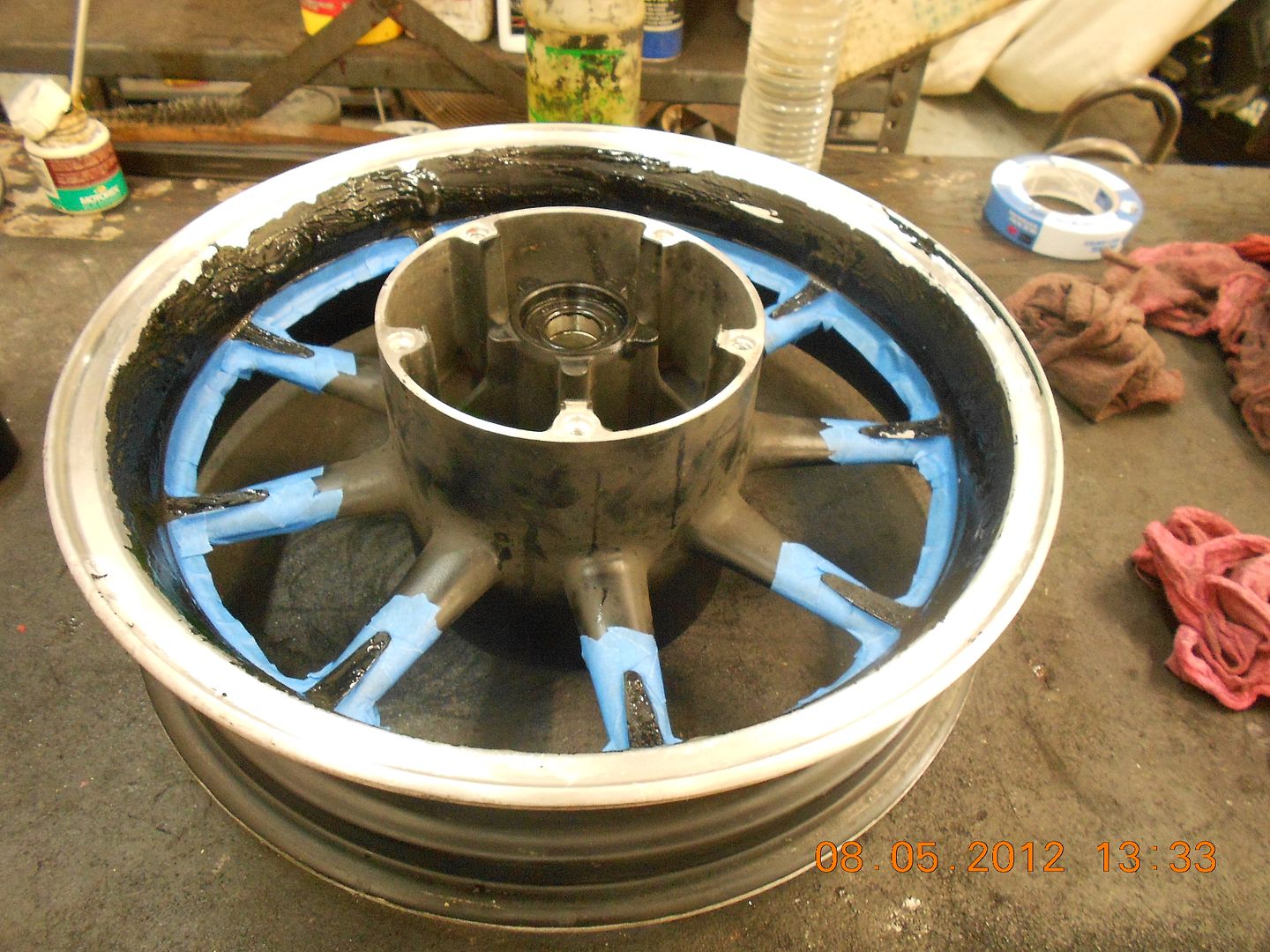 One side done...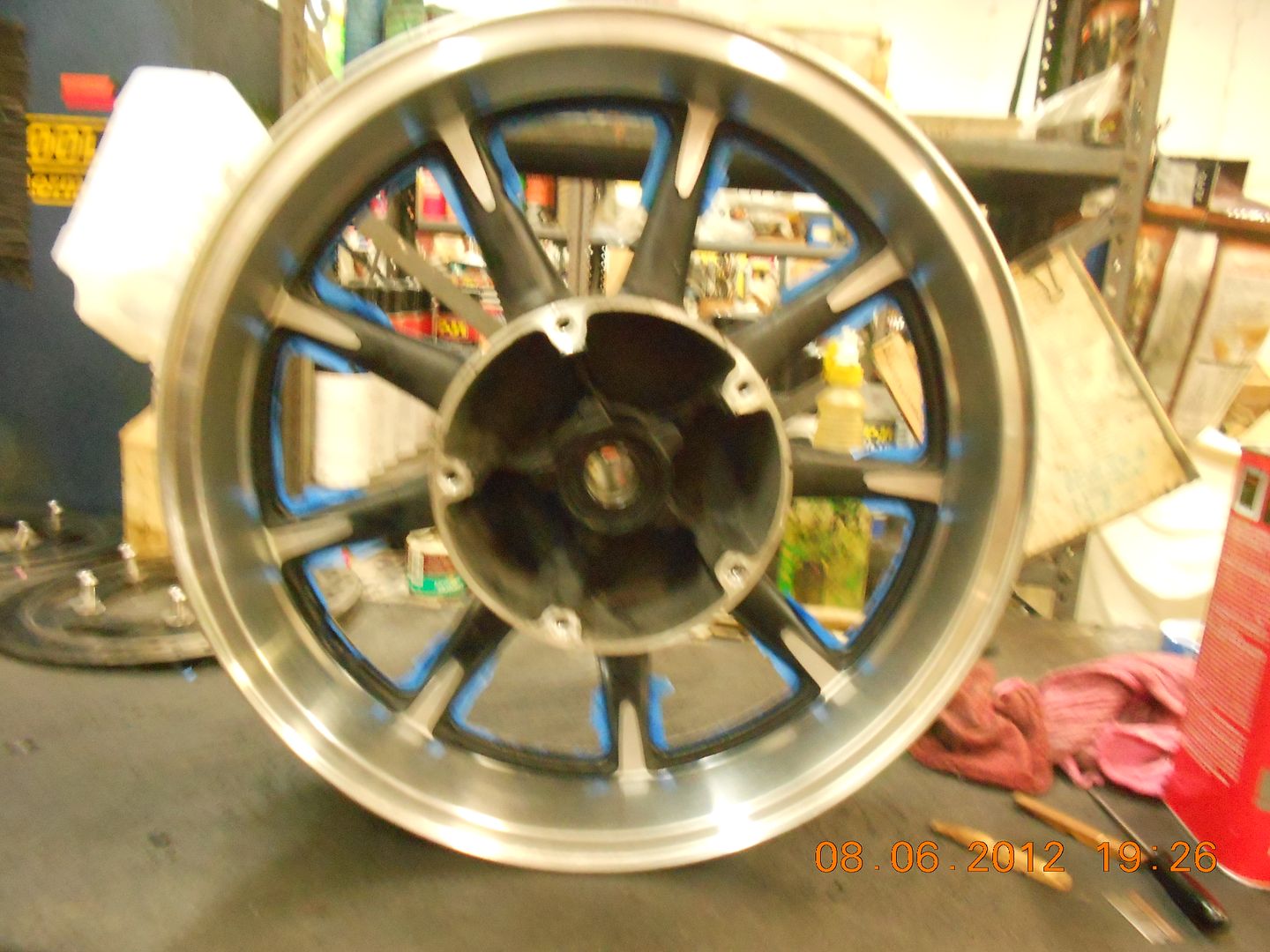 And the final outcome...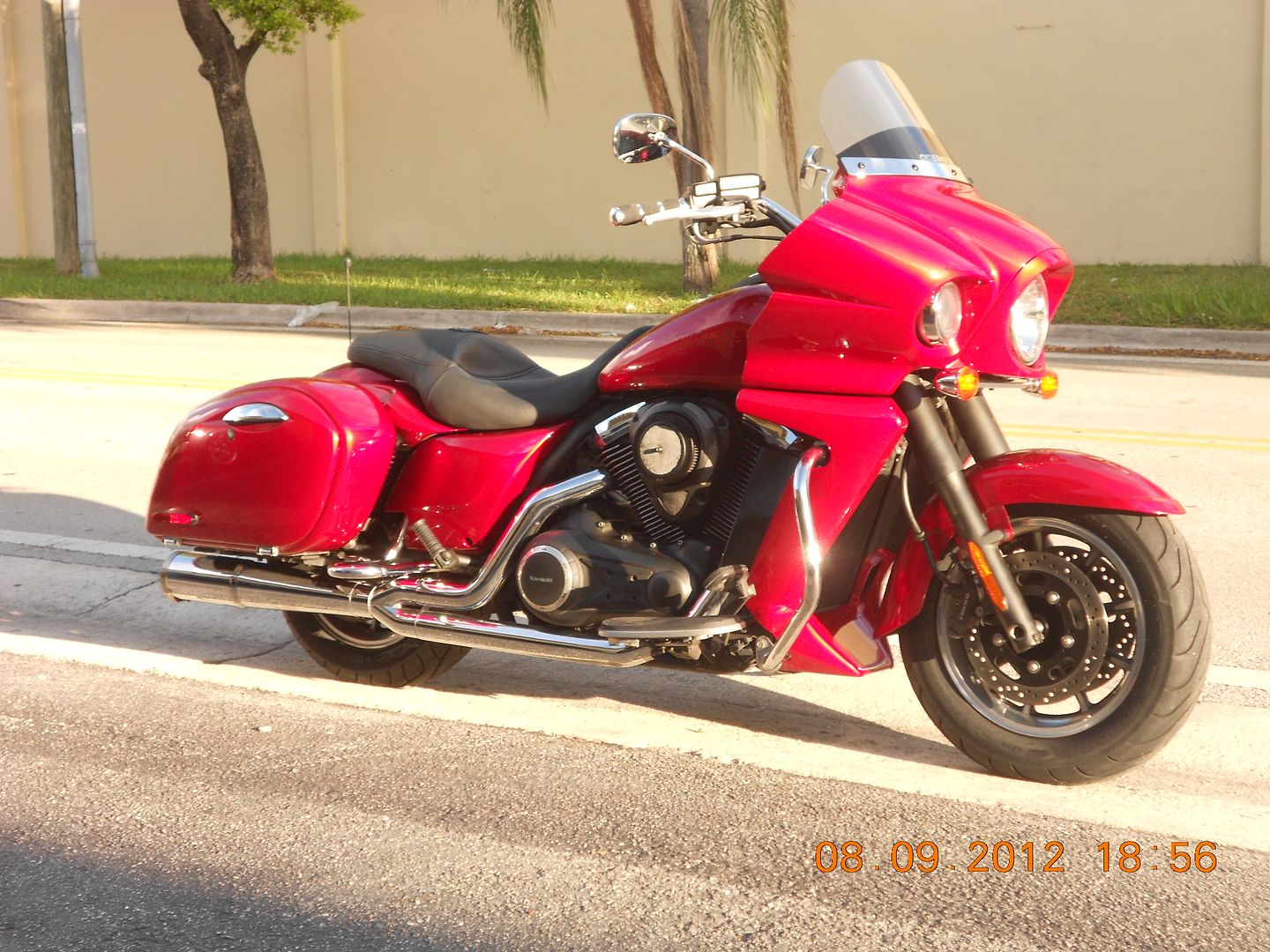 I put 12,515 mls on the Dunlop Elites and just installed Commander 2's.
The Dunlops still had some miles left on them, but the handling of the front
tire really deteriorated when it had about 8000 miles, too much shimmy, and the rear tire had flat spotted so bad this thing was handling so bad I couldn't stand it anymore, time to try sumthin else.
The rear Dunlop was the 180/60, this Michelin is a 180/65, and it goes to show me that numbers between different brands are not necessarily comparable. This new Commander is not as tall of a tire as the Elite was, even with it's higher aspect ratio. I shall see how the handling changes over the miles, and how many miles i can get.
The other thing I did was a trick we've been doing for years to reduce rolling resistance. When the wheel bearings are themselves of the "sealed" type, there is not so much of a need for the outer seals which are in the wheel hub. The friction between that aouter seal and the wheel spacers is quite a bit, so I removed the outer seals. The important thing is to pop off the bearing seal, grease the bearing and re-install the seal. I then paint that area black as the rubber seal is orange, kind fugly!!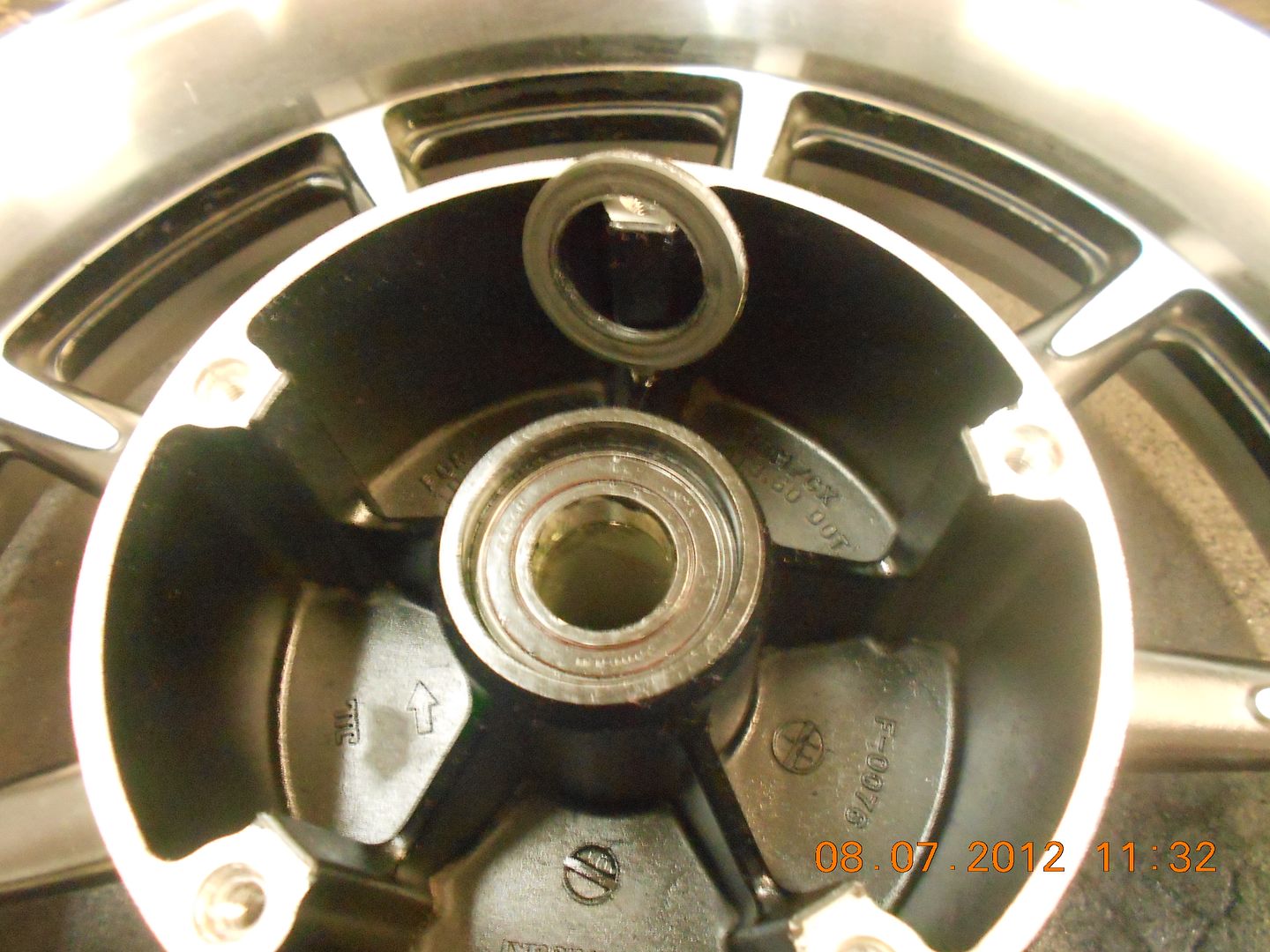 Every time i change tires i'll pop off the seal, grease the bearing if needed.
The wheels spin so much freer now, just by hand. Anyways, it's nice to have new tires, it feels like a new skoot again!!And I got rid of that bulky look I never was really fond of.

RACNRAY
p.s...going for a ride, you betcha!!