Discussion Starter
·
#1
·
Hi, my names Jordan, I'm a 26 yr old Marine Corps veteran from East Tennessee. Last year I traded my way into a 1993 Kawasaki Vulcan 750.
This was it the day I bought it. Completely stock mechanically, bags everywhere, huge windshield, etc.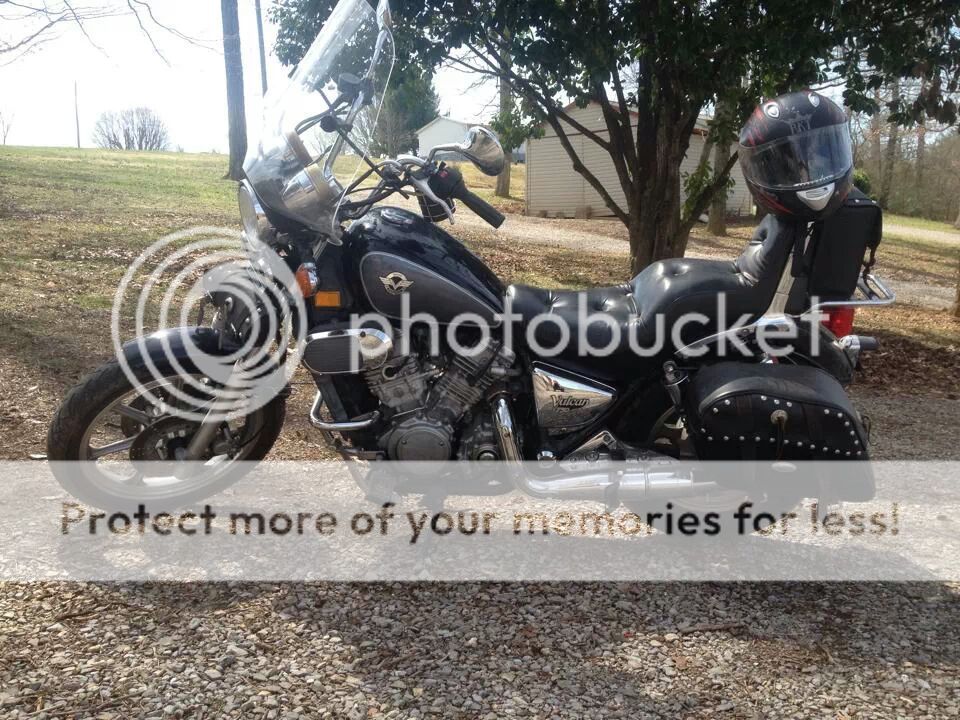 And this was it Saturday right before I traded. Over the course of the year I added about 10k miles and a lot of mods. Straight piped, ear shaved, marbled, jetted, mean streak seat, custom t bars, cage buster hand guards, etc. Ran like a top, just didnt have the umph and room for my 6'1" 250 lb butt, especially on 500+ mile interstate rides.
So I traded a kid even for this. This is a 1995 BUBF Vulcan 1500A. Its been rattle canned (decent job), Apes, Hard tailed with struts, and debaffled. Runs good and has good tires, brakes, etc. I am going to add aftermarket shocks, Harley risers and T-bars, possibly another mean streak seat, ear shave and jet kit, coasters, and possibly paint at some point. The bike was to heavy for him, and he had left the riser loose with no shim so the handle bars broke in the middle. I welded the bars up and fixed the risers last night, and now its waiting to be offloaded. Its not as low as it looks in the front, since its strapped down. We are in the middle of a major ice storm right now, so sadly no riding for at least a couple days. Glad to be here, and I hope to learn a lot.