Discussion Starter
•
#1
•
As previously posted, I ordered the Mustang Wide Super Touring One-Piece Vintage Seat and the matching Mustang Plain Covered Hard Saddlebags last week - they were delivered as promised on Tuesday.
The seat is an easy mount (easy and specific directions) swapping the stock seat.
Using the "EasyBrackets" for a universal/quick-release mounting kit requires a third and fourth hand (thanks to my local MC shop) and with a little patience, it's SO worth it!
Mustang customer service? It was AWESOME as so many have previously stated.
The look? LOVE it!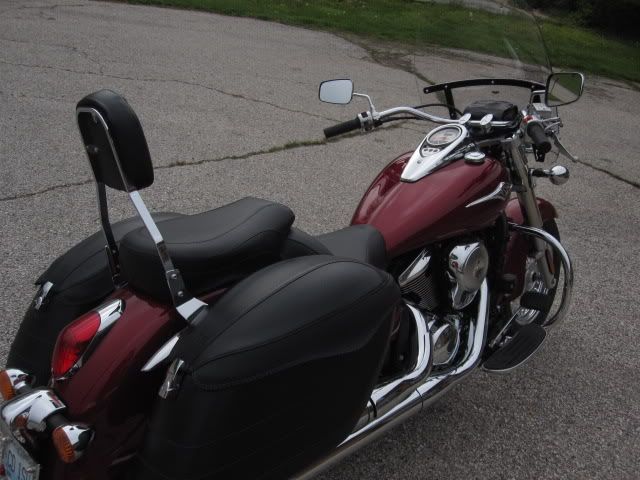 Yup - it ROCKS!!!!!