Discussion Starter
•
#1
•
Finally a winner! Congrats jagered!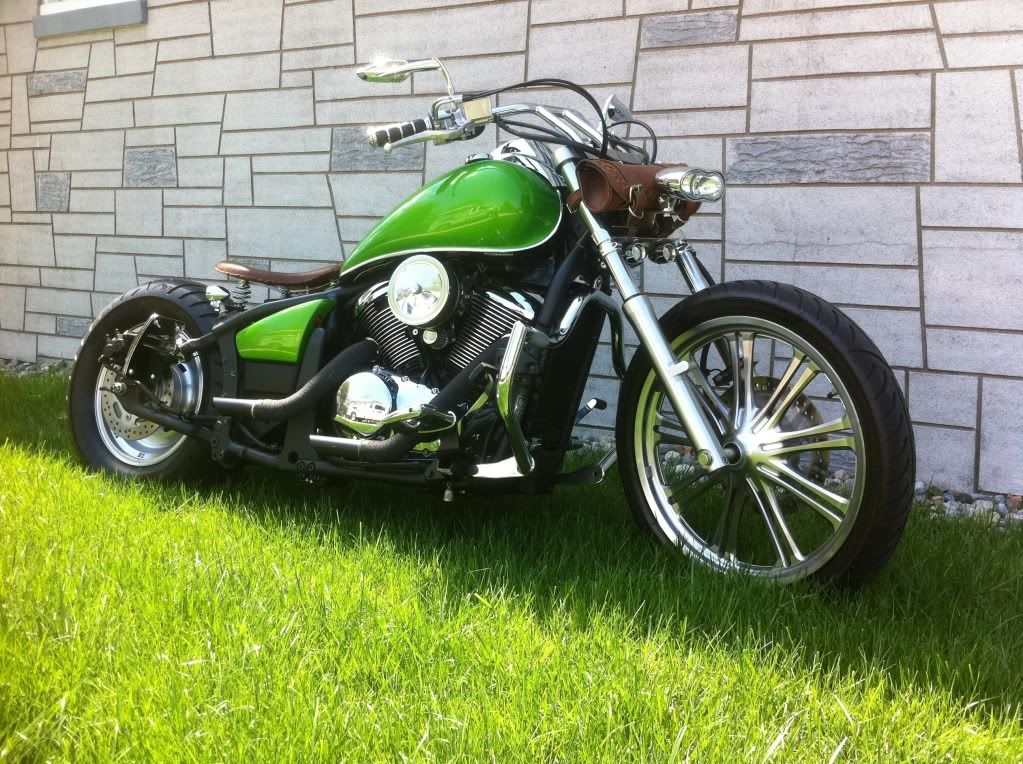 Year: 2008
Model: Custom
Eng size: 900
Pipes: Vance & Hines (chopped)
Seat: La Rosa solo springer, rustic brown
Wheels: AVON - 200 rear, stock size front
Accessories: kury small bullet LED run/turn rear & front, scoot rear chromed pulley, la rosa chopper & fork bag, et-style headlight, home made air cleaner w/k&n, kury iso grips & swingblade pegs, lindby knock-off engine guard, kury sidemount plate, webslinger speedo...
And the story: what can i say... lovin' my 9! i have become a mod-aholic and after seeing everyones bobbers i really liked the look... but the blue collar kits were too expensive and i think at the time they were for 800's only, recently added the 9's... like most i hated the look of our rear when the plate was relocated and everything was exposed, so i looked for a solution --- found it! no fender?!? does away with the problem nicely! and the 200 looks mean riding down the road!! i might eventually add fenders but i think an upgraded shock will be my next investment... my stock one is already showing signs of failing due to bottoming out at the 3" drop...
besides... it is a good weather bike and if there is a chance for bad weather, i don't ride it... i pull out the drifter and keep on going!!!