For a while now I have been toying with the idea of changing out the indicator and fog / DRL lights for LED's, (I like the purity of the LED light over incandescent).
Looking at some of the kit's out there I was a little taken back by the cost. Fortunately I get to travel for my job and whilst in Hong Kong I did some looking around. Lot's of choice and options and a fraction of the cost's I had seen here. Now the kicker, I pulled up Ebay and found the same lights I had seen in the stores, SHIPPED for less.
Well today they arrived and I did the quick install. I like the results, especially on the fog's.
Things to note. I found the P21/5W front turn signals and the 1156 (BA15S) rear bulbs with a load already built in. This stops the very fast flashing as the draw on the LED's is less than the draw of one standard bulb. It worked, the flash rate is about the same as standard, maybe a couple of flashes per minute more. The color turn signals, 18 LED array, is more of an off yellow than orange of the standard bulbs.
The fog's, H8, are a 68 LED array, 6000k pure white and draw only 2.8W each. All 6 bulbs delivered just under $30!!!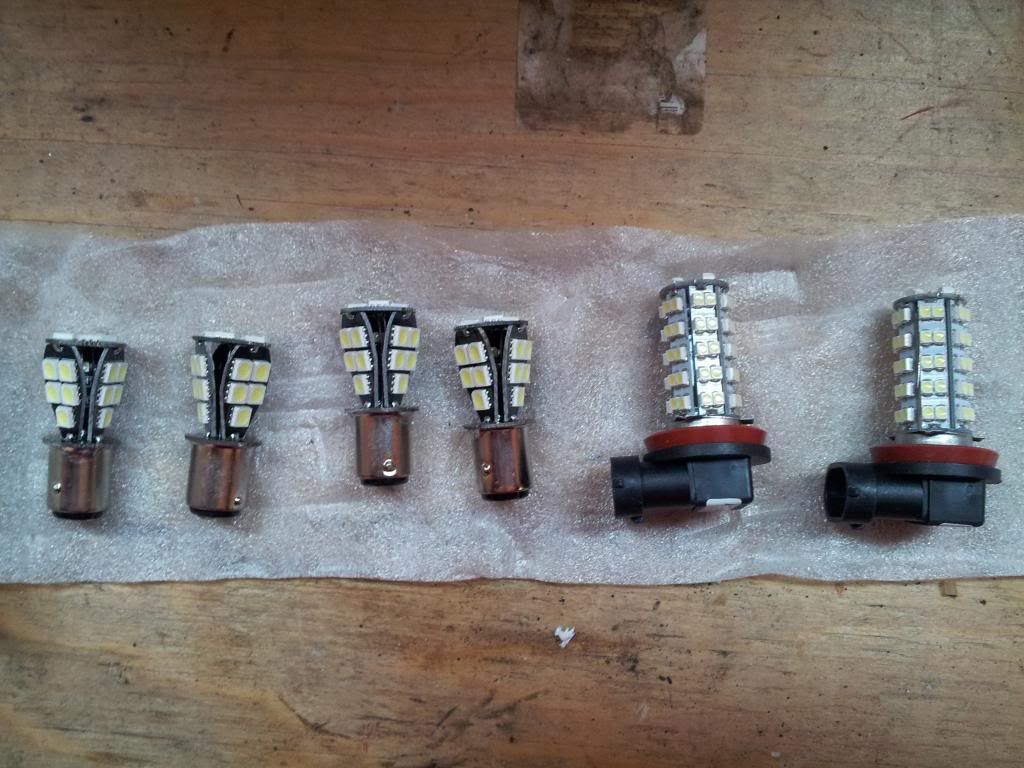 As you look at it left fog with LED light, right with standard (note it is more yellow in color)