Discussion Starter
·
#1
·
I know this isn't a 1500 thread, but I figured bikers like bikes. I've been working an restoring my 79 Goldwing. Getting close to having it done, so I decided to get another one on deck to take it's place when I'm done. My shop is getting a little out of control, but it's still manageable. Here's a couple shots of my shop and a couple pics of the Wing and my new 81 CB900. I actually bought the 81 yesterday in pieces. this morning I at least got the wheels on the thing so I could roll it around the garage.
Here's my shop.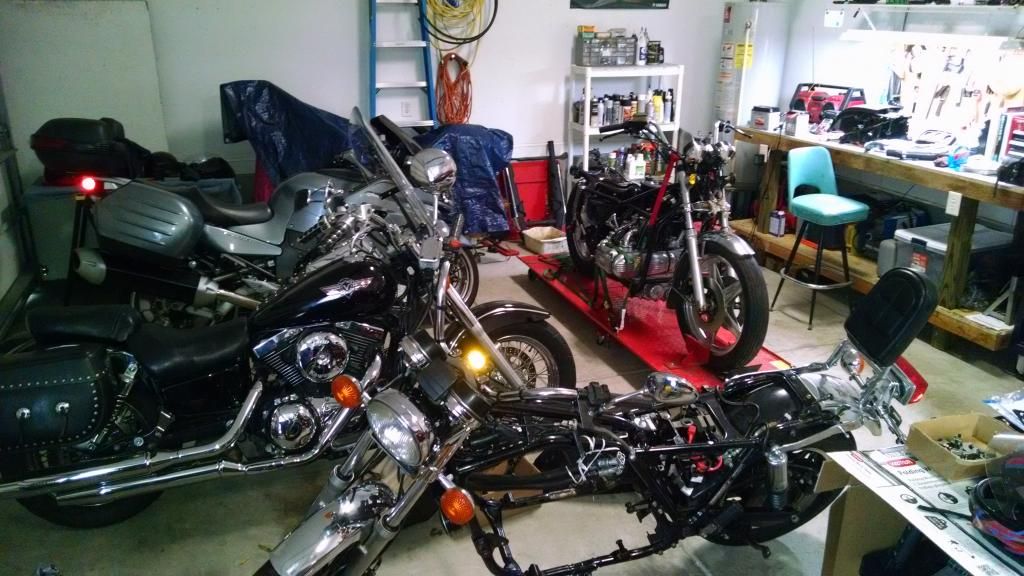 Here's the current state of the Goldwing resto.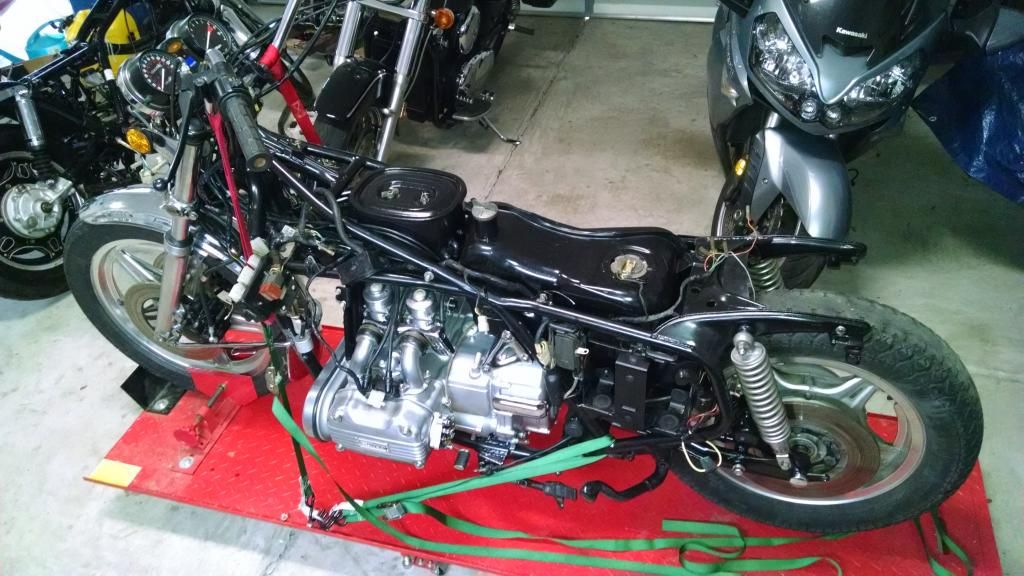 Couple pics of my rolling CB900 Chassis. Everything on this bike is in really nice shape, so I'm pretty excited to get into it. PO just purchased brand new tires, new battery, a host of new cosmetic pieces, fasteners, seals etc. Got the whole pile for $400. Should come out ahead on this one.