ignition SWITCHED accessory WITHOUT cutting (UPDATED VIDEO)
Bike: 2009 vulcan 900 custom
I've been looking for FACTORY ignition switched power source for accessories, and from what I can find, the only 2 accessory leads that I can find (headlight bucket and under seat) are CONSTANT hot. So that's pretty much useless.
Now I've tried looking here on the forum, and unfortunately every thread i found here says to splice into a factory wire for a signal to activate a relay.
BUT.......I refuse to cut/splice into the factory harness. There is ALWAYS a factory wire that is un-used for one reason or another that is ignition switched. so I decided to find it.
So here is a writeup that some of you might find useful.
Remove Seat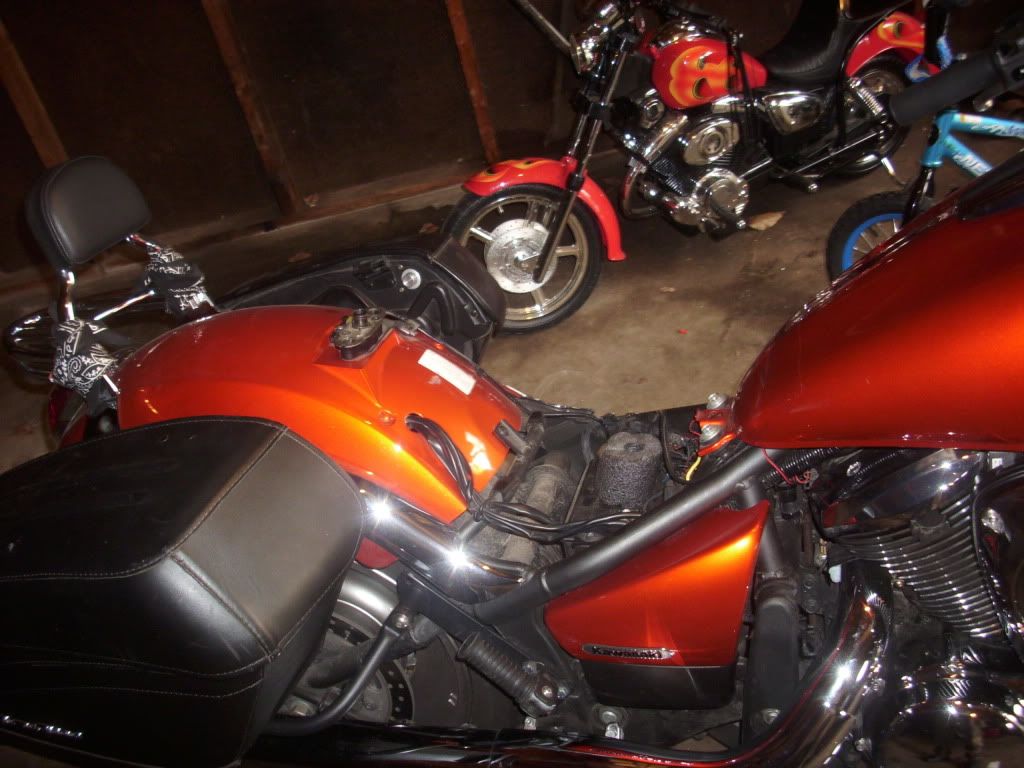 Take out this screw that holds the RIGHT side cover in place
Remove the side panel (1 push clip in the orange panel, and 2 in the black panel. DO NOT pull on the orange panel to loosen the black panel or you'll break the 2 mounting tabs holding the orange and black panel together. Make sure you pull the black panel itself to release the 2 push clips holding it)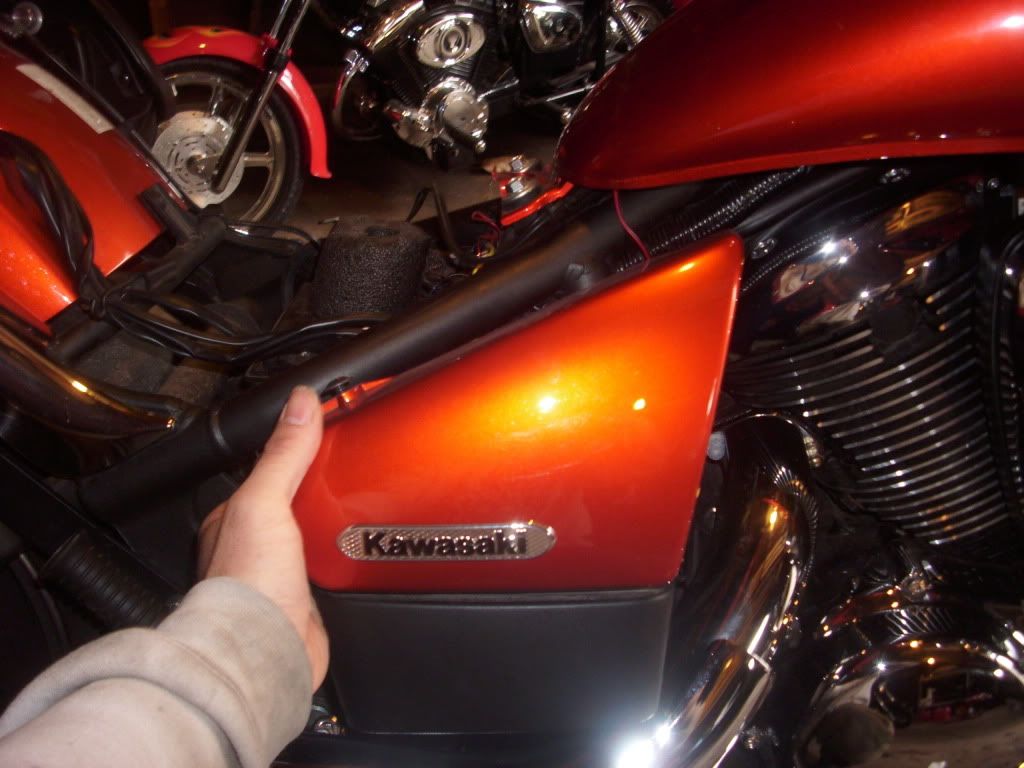 This is what you'll find behind it.
Behind the relay box is a little "pocket". In there is a hidden plug. (trying to point it out with a screw driver)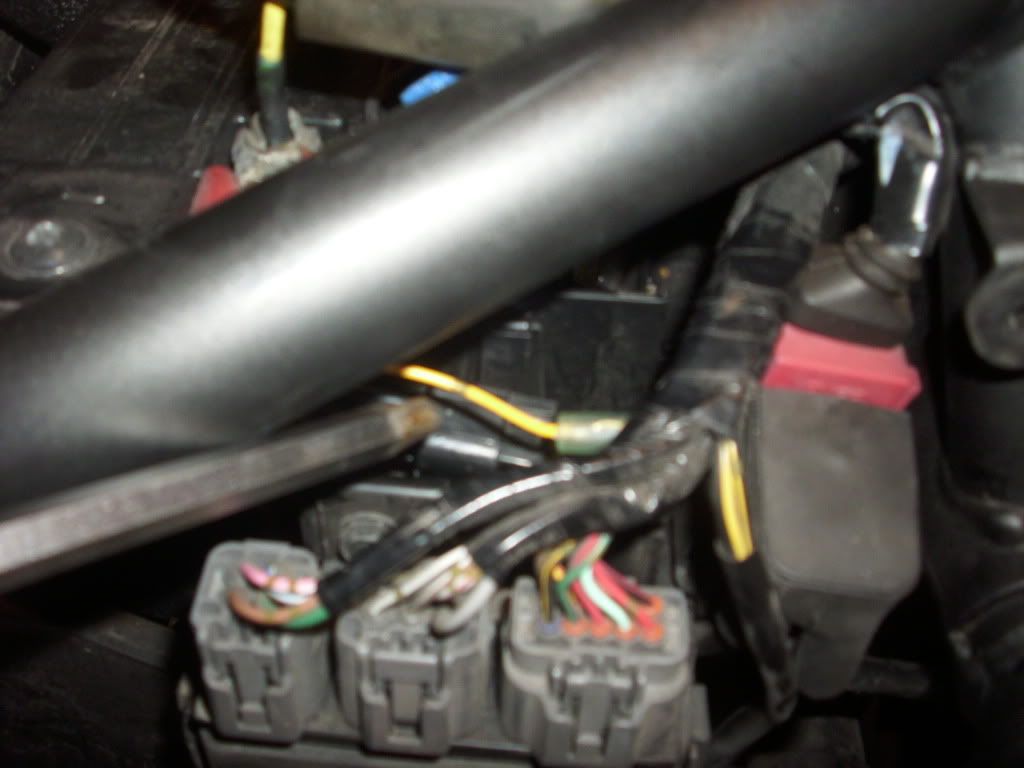 Here is what it looks like once you fish it out.