Discussion Starter
•
#1
•
Okay been hitting it hard lately but got out finally hit 71 and Sunny right now
So the 2013 version of my bike is pretty well done. Got to find some Chrome side fender strut covers, found some on Ebay but seeing if there are others.
Anyhow, after looking at the $200 + Bracket ONLY kits for quick release back rest(sissy bars) I decide heck I can do that and do it better
Anyhow here are a few pics, actually like mine better because I feel I used the law of physics into mind when deciding how to cut. Now mind you the cuts are now cleaned up what you see is a bit of rough/raw before I finished. Now I can go with or without backrest, saddle bags within 4 minutes.
bracket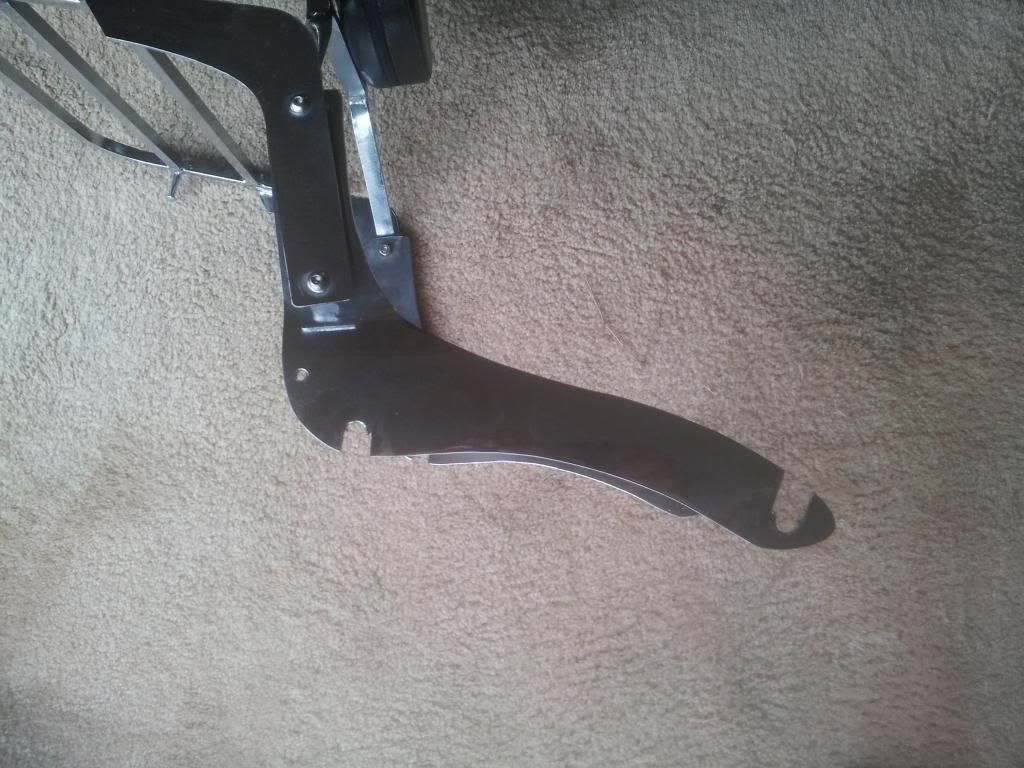 backrest on bike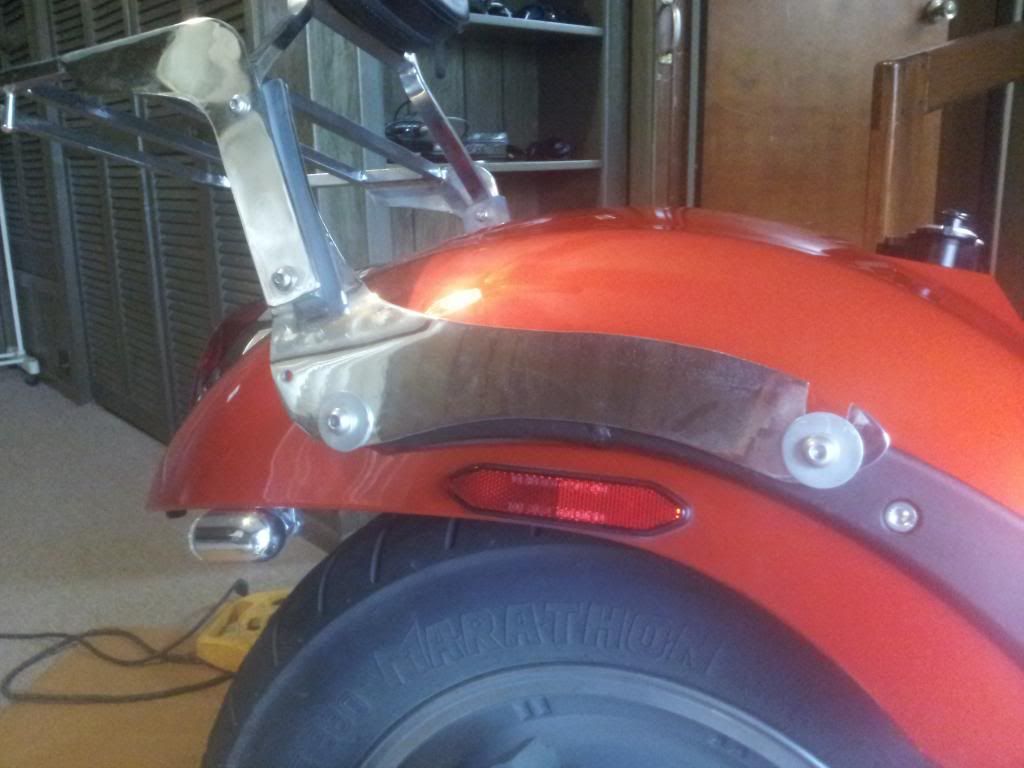 final clean look no bags, or back rest notice new position for LED lights