That box the pipes go into is a "goat's bladder" catalytic converter. You can remove it and do what's called a "Dutch bypass"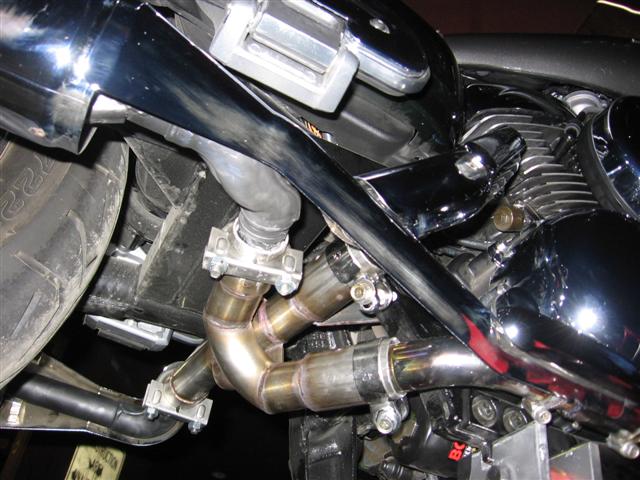 and then just put new slip ons on the bike. Aftermarket pipes are getting hard to find for these older bikes.
If you just do the pipes, you shouldn't need to mess with the carbs. Be advised that altering the exhaust and air on these twin carb Vulcans can be a tuning nightmare to get the carbs synced and working properly again. If you have a lot of time, patience and some knowhow it an be done.