Discussion Starter
•
#1
•
Congrats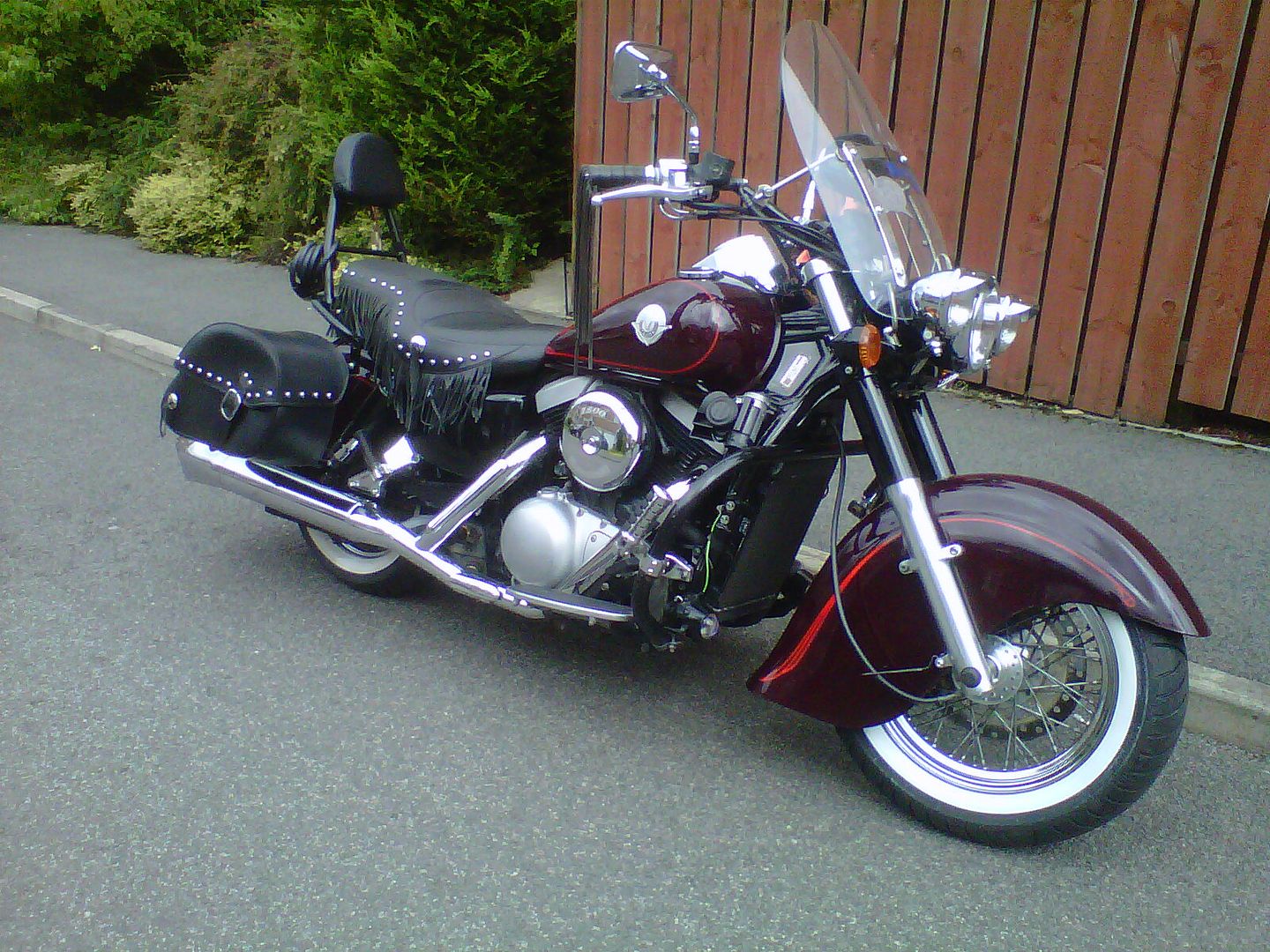 This is "Trusty Steed" and I have owned him for around 4 years.
I had initially wanted to paint it a different colour but it has grown on me over the years so it will stay !
I bought the bike not too long after passing my bike test and the reason behind wanting a Drifter was I saw one at a local meet and fell in love with the shape. I had a 600 Bandit at the time and it was while the bike was undergoing the yearly test I spoke to the mechanic and asked if he knew anything about the Drifter. He said there was one coming in the shop for sale in a couple of days and I ended up buying it.
It took a while to get used to riding the much heavier bike and at first I thought I had made a big mistake but now I wouldn`t want to part with him.
Over the years I have made modifications which include,
White walls
Mustang seat cover
Honda VTX bags
Kuryakin pegs
Stebel air horn
Screen
Rear rack
Tassles !
Tow bar (not on pic)
Spots,
Extra low level fog lights
Flashing red/blue leds in spots
upgraded indicator/brake lights
and a few others I cannot remember -
I use this bike mainly as a tourer so the Mrs. gets on the back along with all the camp gear. we covered a few miles this year including a trip to Holland.
I intend to uprate the shocks at some point as it does bottom out when loaded up.