Discussion Starter
•
#1
•
So picked up a 2008 V2k last weekend, has 12,100 miles on it. Bike has Baron's 18" Ape Hangers, Baron's Big and Nasty pipes, and a Cobra fi2000 controller. Here's a couple of pics of when I picked it up.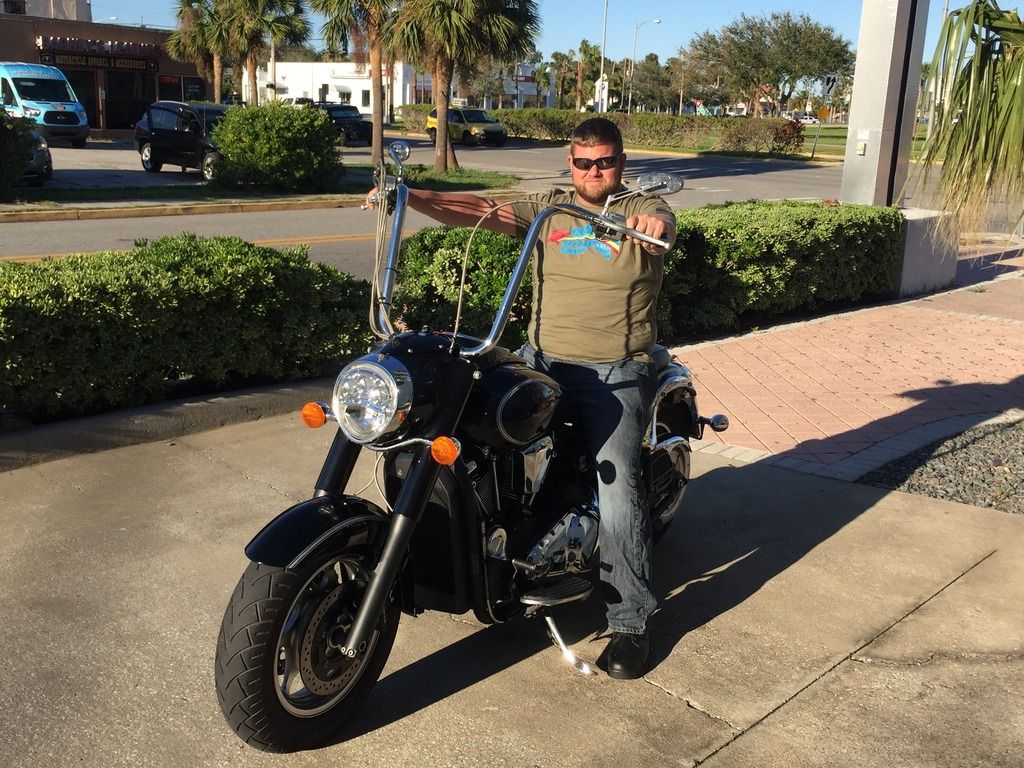 I really liked the biked and enjoyed the test ride before buying in. However, on the ride home from Daytona to Ocala (about 60 miles) it was clear to me that although this is a very big bike, it was not made for large people. As you can see in the pics, I'm not a small fellow. I'm 6'3" and about 280lbs. No big deal as I had to modify and add parts to my old bike to make it comfortable as well. So first thing I did when I got home with the bike was to look up what parts to get. I ended up getting a backrest, show chrome 1.25" set of highway bars, pegs, and a throttle paddle. Got the parts yesterdy so I installed them last night. I also ordered a set of Viking Lamellar bags as well, but they haven't arrived yet.
Went on a little 15 minute ride right after it what a world of difference! Very comfortable to ride now, and I'll be able to prop my legs up and relax on long rides. Still would like to get an aftermarket seat with a backrest, but didn't want to throw down $600+ for a new one. Will probably keep my eye out for a used on to pop up locally or online.