Discussion Starter
•
#1
•
St. Louis, Missouri to Avon, Colorado.
Bike Set-up:
2011 900 Custom
Saddlemen Seat - EXCELLENT!
Engine Guard w/ Highway Pegs - EXCELLENT COMFORT!
Short Backrest
Windshield
Saddlemen 3400 Tour Pack - More than enough for needed clothing!
Met up with my buddies and headed out of St Louis at 6:00 AM. Weather was perfect for travel, overcast sky and temps in the 70's! Thank you weather gods!
As usual, we ride from St Louis to Colby Kansas and stay at the Comfort Inn. If anyone rides the 70 route out toward Colorado, I can not endorse this place enough. They offer great rates, very clean rooms and a nice little bar called "City Limits" right in the building, with excellent food!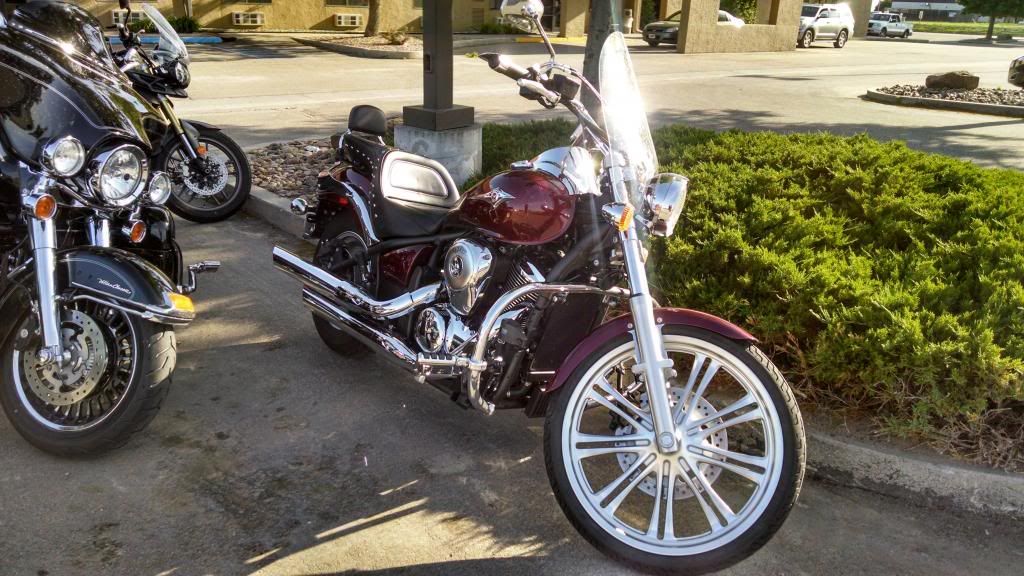 I always carry a wet cotton towel in a zip-lock bag for quick clean up. About the time it takes to drink a can of beer and the bike is clean and ready for day #2!
We departed Colby at about 7:30 AM and when we made it to Limon, we jumped on CO24 and headed down toward Colorado Springs for a more scenic ride up to Avon, Colorado. Something about capturing the bike during brief little stops....... Maybe it is just me.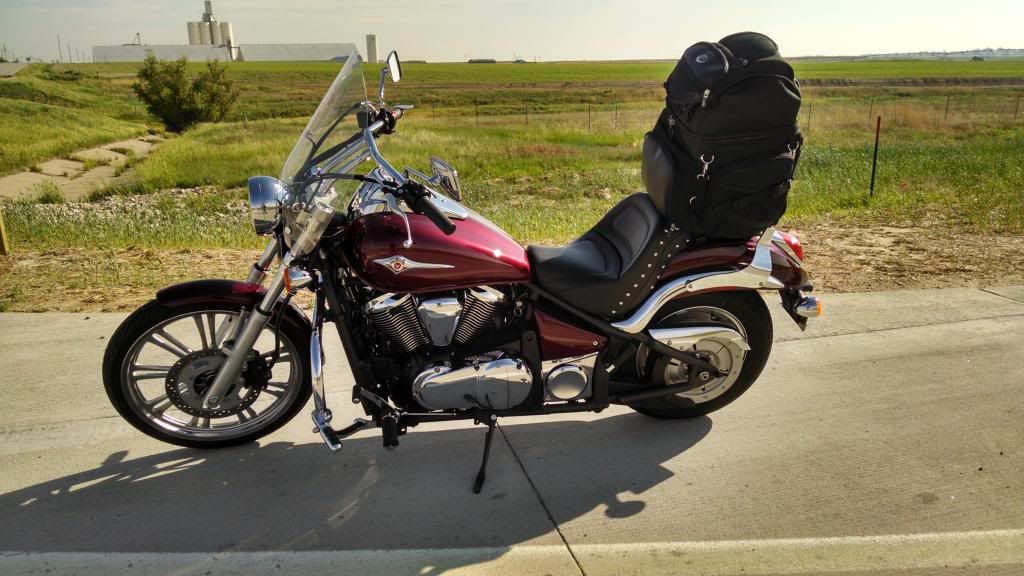 We arrived at out destination about mid afternoon.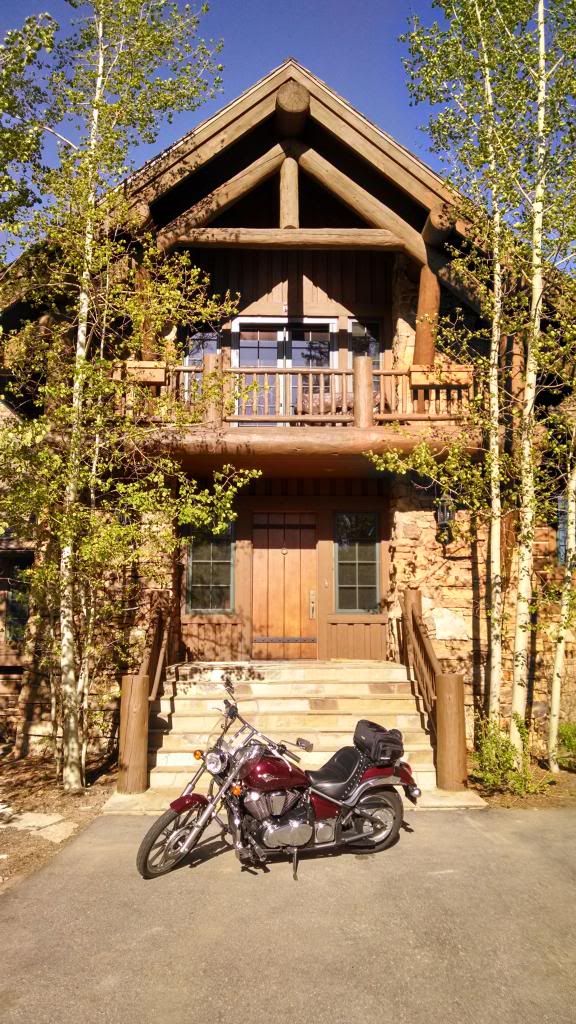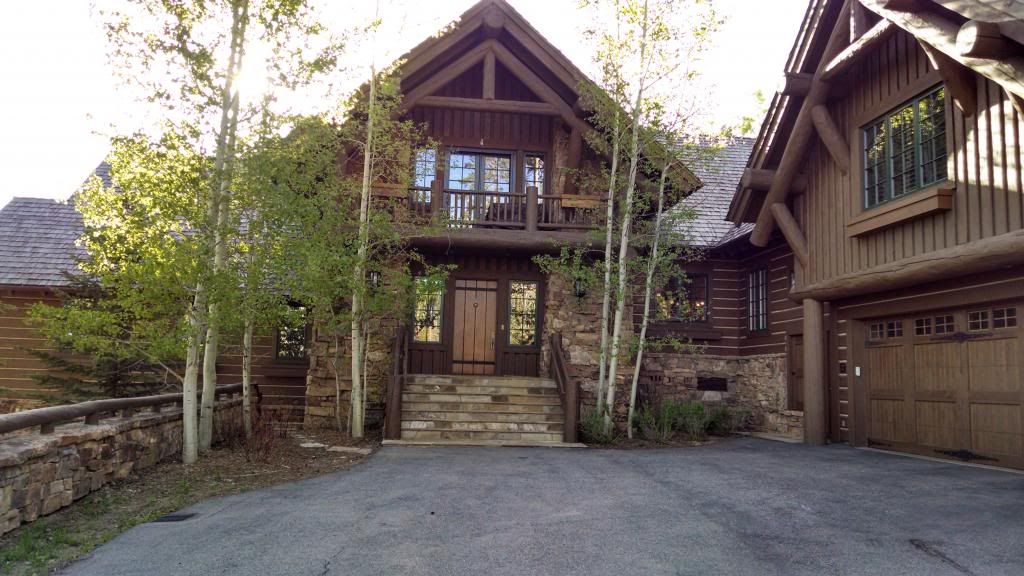 On the way out, riding at or near sea level, I averaged 44 - 46 MPG. This was at a cruising speed of 75 - 85 mph. On that note, I was initially concerned about this bike being capable of cruising at a sustained speed like this. I can say with complete confidence, the 900 is very happy to move you along at a quick pace for an extended period of time. No problem!
As you can tell, we had to kinda rough it with the accommodations..... Thank god for trusting family members, we always have a great place to stay on this trip.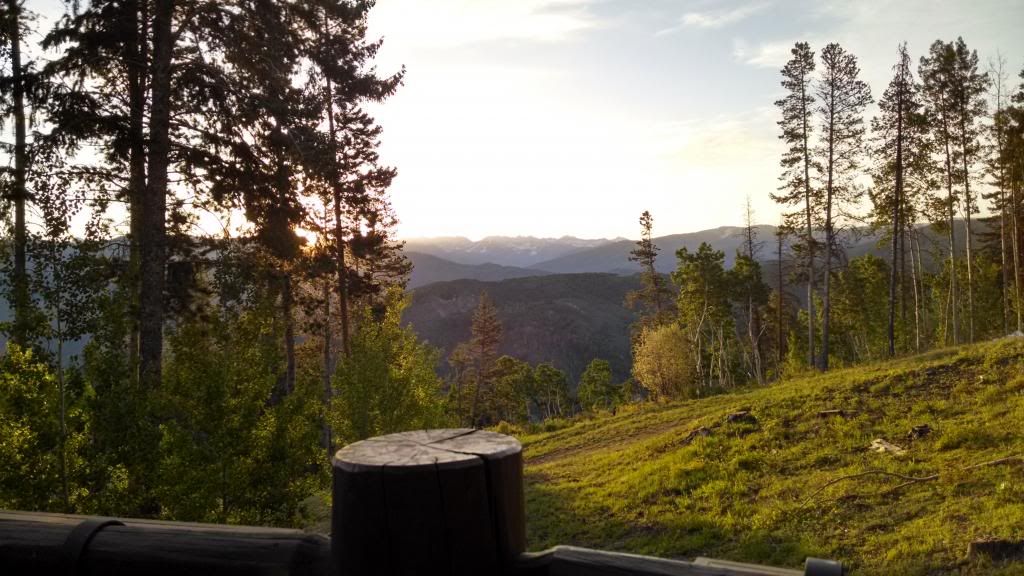 One of our favorite rides is over Independence Pass and into Aspen. The bike did very well with the changing altitudes and looked very good doing it!
Here is a video I made of the ride up.
https://www.youtube.com/watch?v=4vJt6Zrbbhs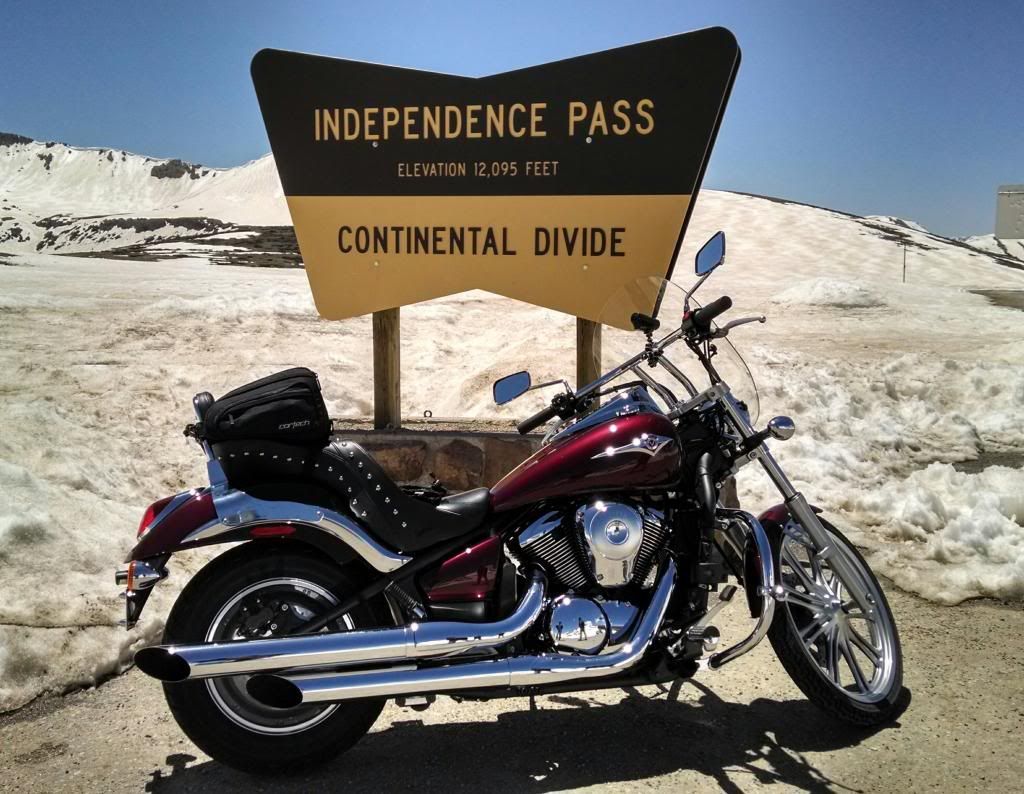 Being an owner of a pit bull, I always seize the chance to meet a new pit when I spot one! They are truly the best dogs I have ever had to pleasure of owning!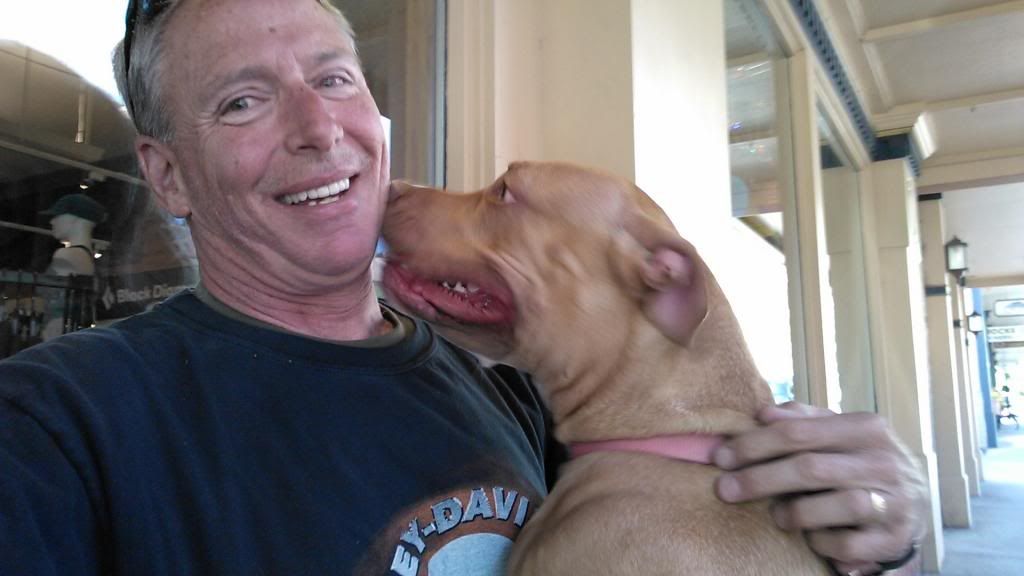 After a stop for lunch in Aspen, and a water hole stop in Glenwood Springs, it is beautiful Glenwood Canyon!
https://www.youtube.com/watch?v=7FW2W0asuy8
An interesting note, as always (8th trip out there), the gas consumption is always amazing in the mountains! I averaged 60 mpg while I was in the mountain area! That is better than any hybrid!
I loved this trip on the 900 Custom! There was not a single thing that about the bike that I can report as being less that pleasing!
Lastly, here is a video slideshow with additional pics and videos clips..
https://www.youtube.com/watch?v=nKKEeMKzmMU
Look forward to my return next June!
PS. My apology to the couple guys in the Colorado area that I had intended on meeting up with. As you can imaging, time tends to get away from you....