Discussion Starter
•
#1
•
Picked up a non-running, dilapidated, dry-rotted tires, slipping clutch, left outside for a year and a half 1992 VN1500a for a simple $375.00 (titled of course).
Picture here looks WAY better than the actual shape it was:
Got it pushed up onto the trailer and drove the hour back home to the shop. Before I even pulled it off of the trailer I had it fired up by charging the battery and keeping the enrichener on.
Pulled it into the shop and started to pull, clean, reshape, adapt and transform this beast.
8" straight HD risers, 28" drag bars, ear shave, new tires, fiberglass seat pan and some THOROUGH carb cleaning!
Now she is starting to come along: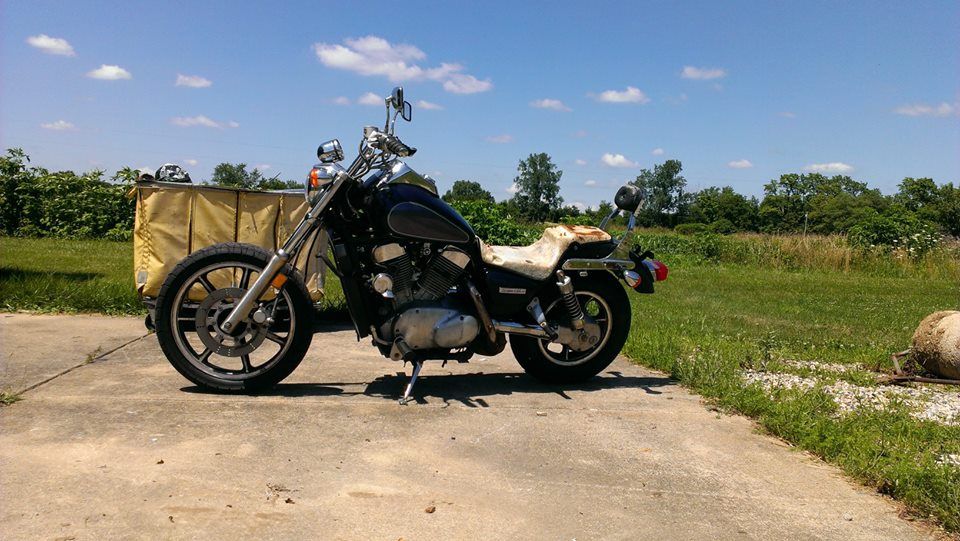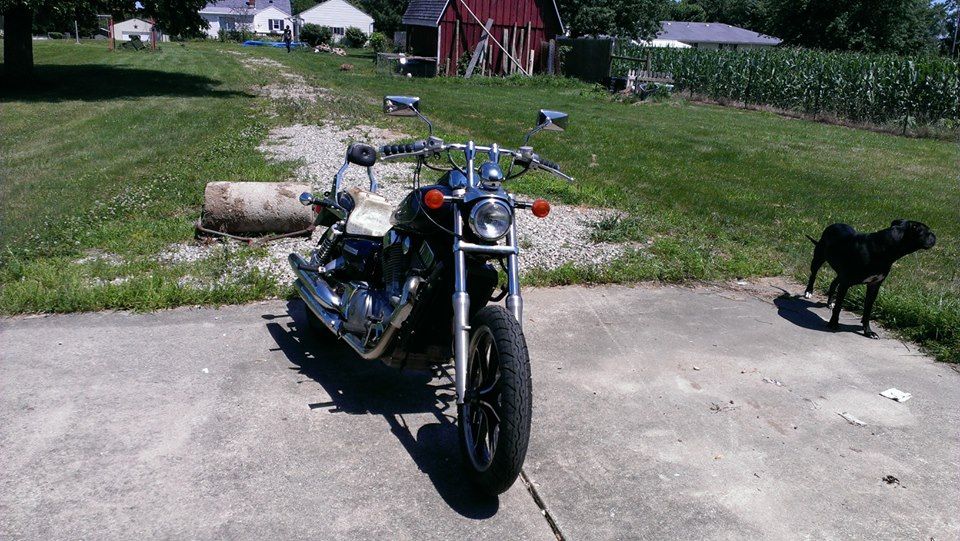 Need to finish cleaning, foaming the seat pan, modifying the stock exhaust, lowering 2" in the rear and 1" in the front, replacing the weak clutch spring, and then next year...paint and chrome.
I think she is coming along nicely and have had a ball during the build and running it up and down the road!
Thanks for looking!