Old Voyager Pics
---
Just came across a guy selling his 97 Voyager XII, thought it looked primo for it's age, so here are pics of it for good old memories sake of what they once looked like. It has only 67k on it, nice condition it appears.
---
.
Roadie
2011 Vaquero
Amsoil Oil | TLC Bag Liners
Mini Beast Air Horn | Sagebrush Bag Chaps
Power Commander V | Cobra Tri-Oval SlipOns
Thunder Tornado Air Kit | Madcorider Oil Tempstick
Marvellas Trailer Hitch Kit | Rumbling Pride Flag Mounts
Utopia Drivers Backrest | Sagebrush Leather Tank Bib
Michelin Commander II Tires | Classic's Engine/Road Bar Chaps
Wind Vest 10" Smoked Windscreen | Avon Grips with RacNRay's Throttle Mod
4 Wheels Move the Body & 2 Wheels Move the Soul
Top Contributor
Join Date: Mar 2008
Location: New Castle, Indiana
Gender: Male
Posts: 3,880
Was looking a couple simular bikes here last winter, this one looks like new. If Kawasaki had pushed them more, they couldve been todays Goldwings.
Sent from
Motorcycle.com Free App
---
2005 800 classic
2012 Voyager ABS
My best friends dad has one of the older ones and it has 200000 miles on it and still running strong !
Sent from
Motorcycle.com Free App
---
2010 Voyager
Scootworks 2 inch fat risers
vance&Hines slipons
Mustang Wide Touring studded
PCV
Michelin commander 2
Ipod adapter
Titanium header wrap
8 to 12.5 inch bagger windshield
Iso grips with Rays throttle mod
Chrome rear floor board covers
Kams Kit
Senior Member
Join Date: Jul 2010
Location: Illinois, Florida, Out West
Posts: 481
I had a 1997 just like the one shown and a 1999 in a forest green color. Loved those bikes! That 1200 4 cylinder engine was strong and quick. Although I love my 2011, I sometimes wish they had put a detuned ZX14 engine in it and not the 1700 V-twin. It would have made it quicker and in my opinion a better Touring bike I was getting in the 50's for mpg and it had a 6.5 gal tank that was nice too! Oh and should I tell you how smooth it was, awesome bikes!
Senior Member
Join Date: Apr 2011
Location: Queens NY
Posts: 430
My godfather has one. He loves it but wants to get a newer bike now. He's planning on selling it too. But I thinks his is a little older.
Sent from
Motorcycle.com App
---
Blind men don't fear snakes in the grass...
_____________________________________________
2008 Vulcan 900 Custom

V & H Slash Cut Staggered
ISO Grips, Pegs, Stiletto End Caps
Irate Customs Radiator and Regulator Grill
Kuryakyn Bullet Tail Lights
Clear Tail Lense
Swing Arm Bag
Front Tool Bag
Clear Turn Signals
Cobra Headlight Visor
Avon 230/60 15 Roadrunner
LA Choppers Lowering Kit

More to come...
Top Contributor
Join Date: Jan 2013
Location: Birmingham Al
Posts: 1,229
Top Contributor
Join Date: May 2010
Location: Middle Tennessee
Posts: 2,656
I sold mine in 2011. It was a very sporty touring bike.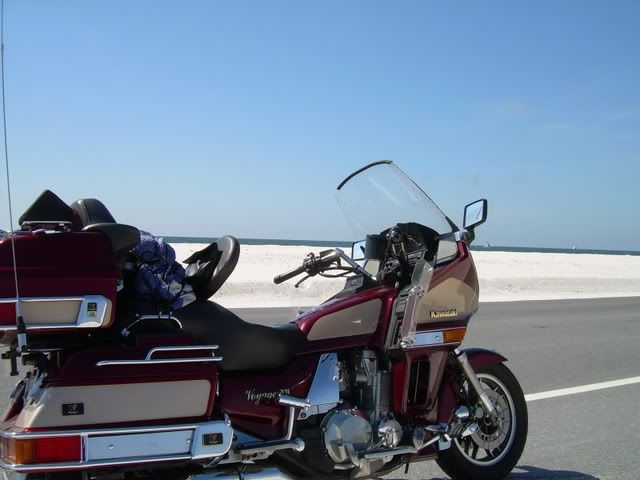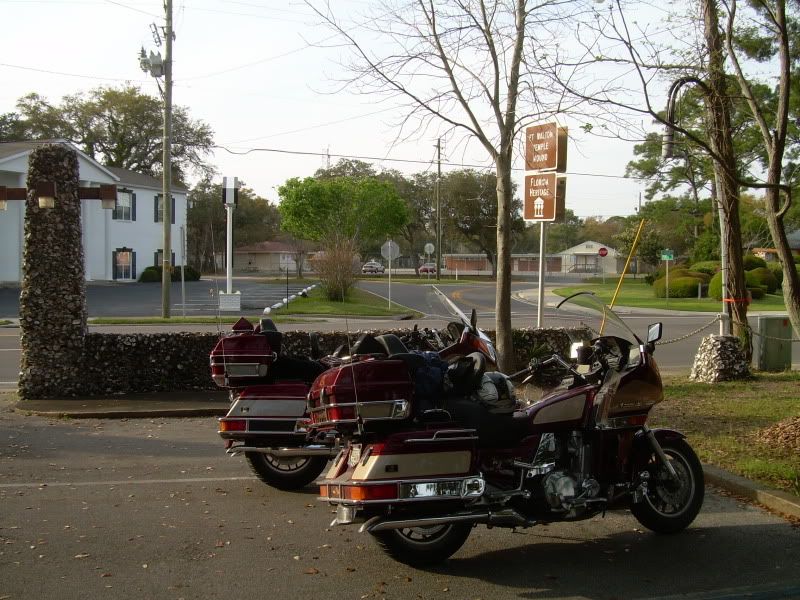 ---
2010 Vulcan Voyager 1700 ABS, 2007 Vulcan Mean Streak 1600
2012 Concours 1400, 2011 Versys 650, 2012 KLX250S

see my garage for list of accessories
Posting Rules

You may not post new threads

You may not post replies

You may not post attachments

You may not edit your posts

---

HTML code is Off

---