Junior Member
Join Date: Feb 2010
Location: Pensacola, FL
Posts: 5
Passenger Backrest
---
I've looked high and low for a black backrest for my '09 900 SE and the only place I can find one is from my local kawi dealer. Do I have other options? I really don't want chrome. That would just be wrong! Please help!
Member
Join Date: Jul 2010
Location: Osage Beach, MO
Posts: 34
If you want black to match your SE, you only have 2 options. 1 - The Kawi backrest in SE finish. 2 - Order whatever you want, then have it painted/paint it yourself. It shouldn't cost too much or be too difficult to paint if you go that route.

BTW, if you go the non-kawi route, you may try getting your parts directly from whoever makes them and have them skip the chroming process. It'll save you a little bit of prep time.

-RW
Junior Member
Join Date: Feb 2010
Location: Pensacola, FL
Posts: 5
Thanks for your input
---
Those were my thoughts as well. Figured I could find something decent and scuff it up w 36 grit and shoot it. Hmm... I do like the Kawi version though.
Decisions decisions......
Junior Member
Join Date: Feb 2010
Location: Pensacola, FL
Posts: 5
Found it brand new on line for 238 shipped. Not a bad price at all. Gona try ebay.
@jran0880 -- You can see the Kawi backrest in my pics (and one pic below). I like it, but I feel it sits WAY too low. I'm trying to figure out a better option atm (everything from having someone machine an "extension" bar to buying a chrome one and painting it (as suggested)).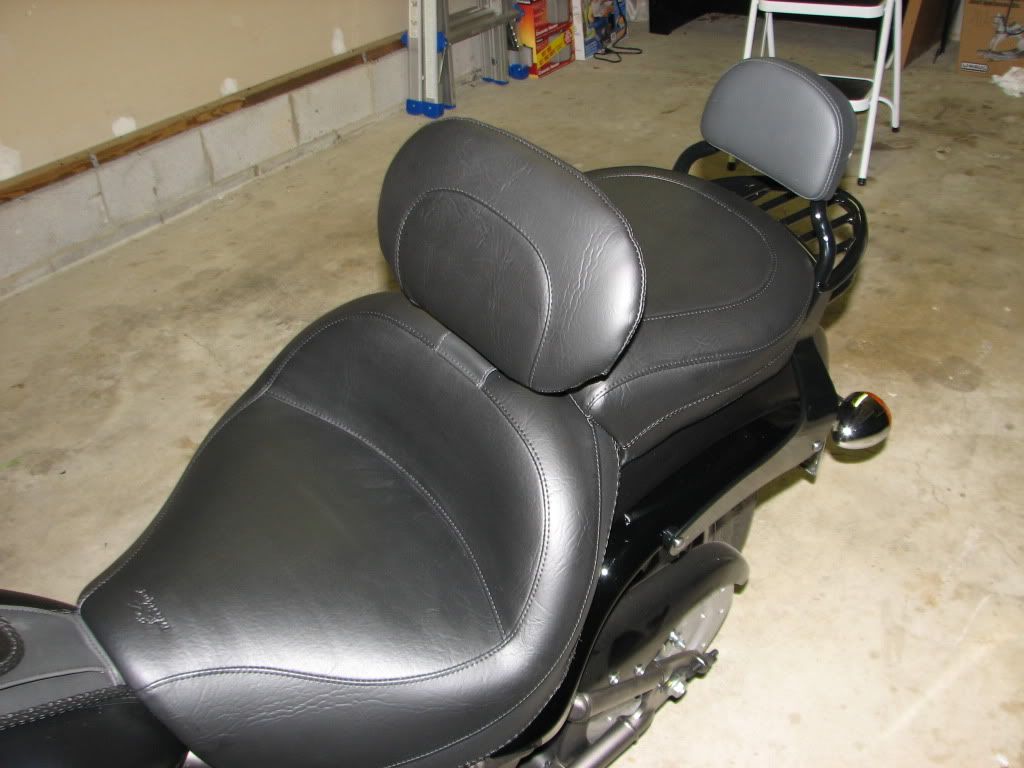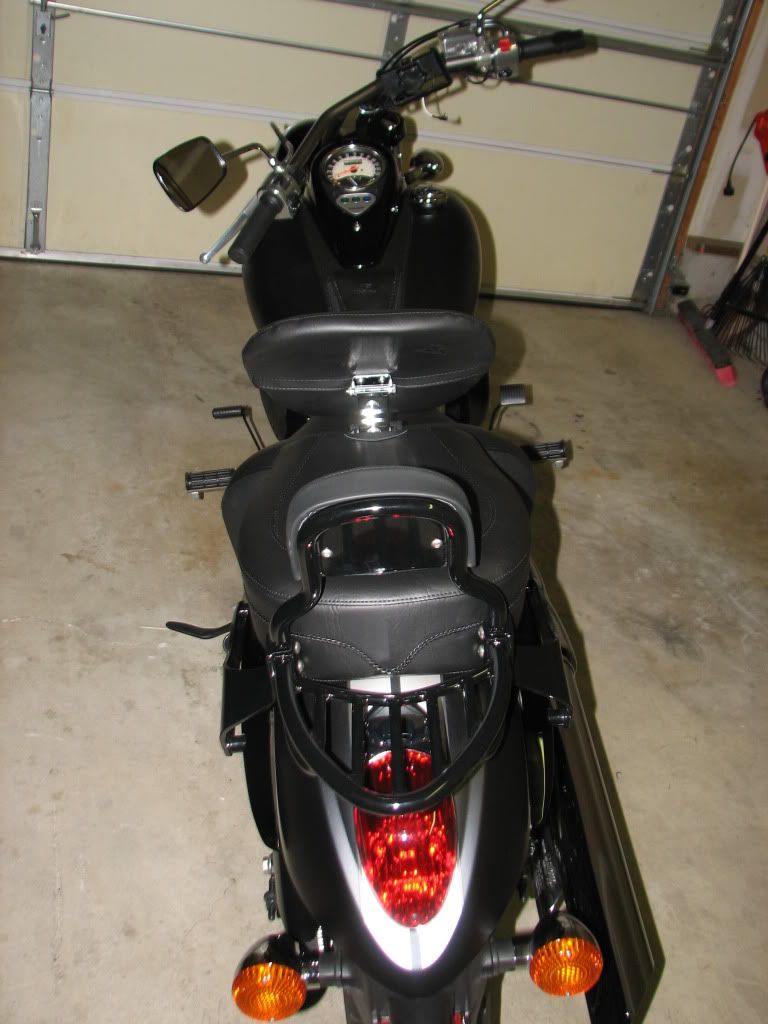 Junior Member
Join Date: Feb 2010
Location: Pensacola, FL
Posts: 5
Is a bit low, I'll agree. I'm continuing the hunt. Think I may try a "test" piece of scuffed chrome to see how it holds paint before I decide. Would be nice to buy "direct from manufacture" to avoid chroming process.
I'm not man enough to try it yet (I want to see how it comes out from someone else first), but this is why I've been interested in the other thread here titled "Black Chrome" which basically is painting chrome black *without* scuffing it up first. If it works fairly well, I may replace the OEM backrest with an aftermarket one and paint it black.
Why I'm hearing the 'Stones right now, I don't know....
Posting Rules

You may not post new threads

You may not post replies

You may not post attachments

You may not edit your posts

---

HTML code is Off

---