Junior Member
Join Date: Jul 2009
Location: columbia MD
Posts: 23
windshield
---
Hi all! I have a 2009 900 vulcan. When I purchased it I wanted a windshield but didn't want the gigantic one that they offered. The dealer advised me that kawasaki did not make another windshield for the bike. They also told me good luck finding an aftermarket one that will fit the bike. I would like to find a detachable one if possible. Any suggestions on where to search. I tried e-bay and had no luck. Thanks.
Senior Member
Join Date: Jul 2009
Location: Batavia, IL
Posts: 176
Try Memphis shades, they have many different models. I have a Memphis Fats 7" cutout, 17" tall windshield.
Senior Member
Join Date: Apr 2009
Location: Midland, NC
Posts: 263
Memphis Shades. Check online, there are plenty of good dealers that will get you what you want. The dealer wants you to get everything from them, their mark up make them rich. Check the prices online, no just JP Cycles, and ride by the dealer to show them what you got.
---
'08 VULCAN 900 Custom
GenMar Risers
Mustang 2 Up Seat / Mustang Tank Cover
Cobra Back Rest w/ Plate
Cobra Luggage Rack
Willie & Max Revolution Bags
Memphis Shades Windshield
Kuryakyn Iso Grips w/ Throttle Boss
Smoked Signals
Dually Rear Pegs
Junior Member
Join Date: Apr 2009
Posts: 16
I recommend the Rifle Solo Shield.
www.rifle.com
a little salty at around $300 but worth it, nice chromed hardware, very easy to install, a million different adjustment positions to get it right where you want it (literally) and a pretty easy removeable option (two allen heads and its off, without having to reposition later)
Plus its not huge. I also wanted something smaller, but effective enough to keep me from having to have a death grip on the bike at higher highway speeds. This does the trick admirably.
I really like my 'Windvest", kind of pricey but worth it, 20,00 miles and not one scratch. Its a small shield that just clears the wind from you face and deflects bugs.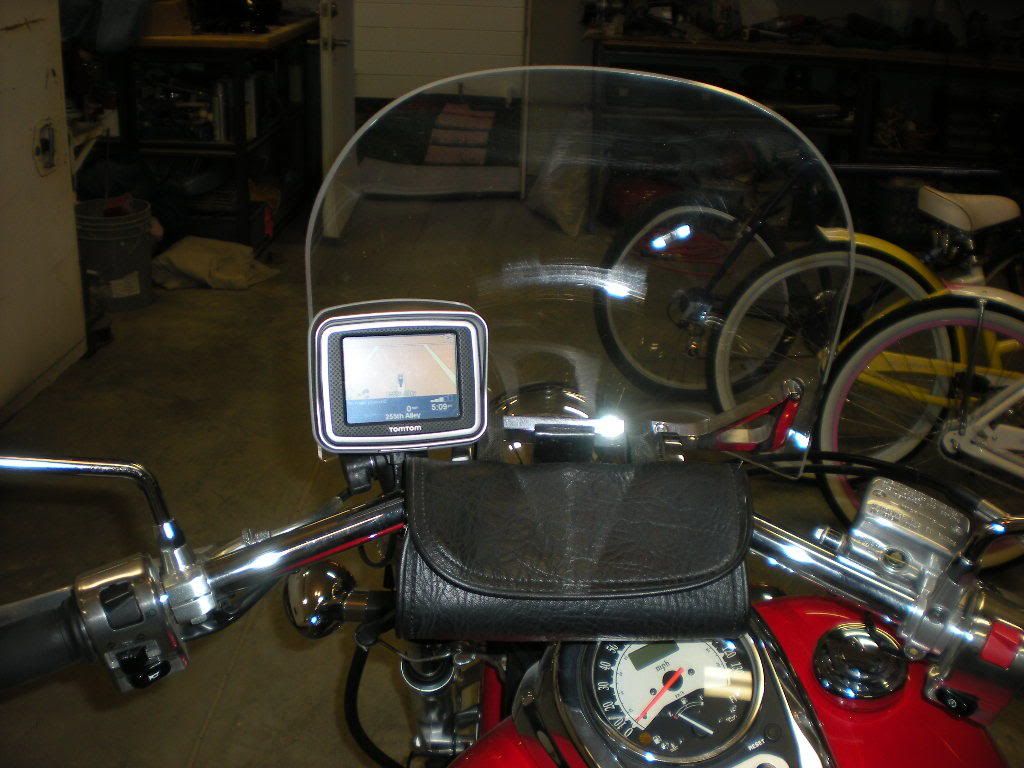 ---
Screw it! Lets Ride
'08' 900 Custom

To view links or images in signatures your post count must be 1 or greater. You currently have 0 posts.

Senior Member
Join Date: Jul 2009
Location: Batavia, IL
Posts: 176
The bottom line is there are plenty of manufacturers, styles and sizes to choose from. It's a matter of looks and how much you want to spend in choosing one. I wouldn't trust your dealer to much, I agree he's just looking out for $$$.
Senior Member
Join Date: Sep 2008
Location: Huntington, WV
Posts: 249
Yea, the fact that he said, "Good luck finding an aftermarket one that will fit" is funny to me. There are a million accessories out there available for our bikes, and windshields are no exception. Find another dealer ... but don't order your windshield from them. They are FAR cheaper online.
Junior Member
Join Date: Mar 2009
Location: Georgetown SC
Posts: 20
yeah I just bought one from phatperformanceparts for 100 bucks
Top Contributor
Join Date: Nov 2008
Location: New York State, midway from NYC to Plattsburg
Posts: 600
17" Memphis Fats with trigger lock...........
Love that look.
Is there room in there for my Showchrome lightbar?
---
06 VN1500 Classic Anniversary
Posting Rules

You may not post new threads

You may not post replies

You may not post attachments

You may not edit your posts

---

HTML code is Off

---