speedometer face for the 900
---
Does anyone have the original speedo face they maybe be willing to part with??
PM me if you like.
---
"Steve"
2011 Vaquero
2008 900 Custom(Sold)
To view links or images in signatures your post count must be 1 or greater. You currently have 0 posts.

Dynojet PCV ,THUNDER MFG BAK,
VANCE & HINES PRO PIPE W/CUSTOM CERAMIC CT,
RacnRay's Throttle mod and Dyno tuned
AUX DRIVING LIGHT,BATTISTINI GRIPS AND PASS PEGS,THUNDER RAPTOR FLOORBOARDS,
STITCH ON TIME CUSTOM TEMPERPEDIC SADDLE
polk audio speakers, sound extreme amp
BOTM Winner
June 2015
Join Date: Jan 2014
Location: Harrisonburg, VA
Year/Make/Model: 2008 Vulcan 900 Custom
Displacement/CC's: 903cc
Color: Two tone black and Canyon Copper Fade
Gender: Male
Posts: 842
I think I saw one in the for sale section the other day. I could be mistaken, but check there.
BOTM Winner
May 2015
Join Date: May 2008
Location: Melbourne FL
Posts: 740
ha awesome guys.. even easier Seawolf.. Thanks
---
"Steve"
2011 Vaquero
2008 900 Custom(Sold)
To view links or images in signatures your post count must be 1 or greater. You currently have 0 posts.

Dynojet PCV ,THUNDER MFG BAK,
VANCE & HINES PRO PIPE W/CUSTOM CERAMIC CT,
RacnRay's Throttle mod and Dyno tuned
AUX DRIVING LIGHT,BATTISTINI GRIPS AND PASS PEGS,THUNDER RAPTOR FLOORBOARDS,
STITCH ON TIME CUSTOM TEMPERPEDIC SADDLE
polk audio speakers, sound extreme amp
I like easy projects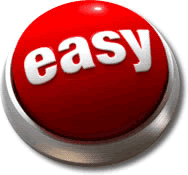 Posting Rules

You may not post new threads

You may not post replies

You may not post attachments

You may not edit your posts

---

HTML code is Off

---