Member
Join Date: Jan 2009
Posts: 63
WTB: OEM 900lt sissybar
---
I'm looking for a Vulcan 900 LT oem sissy bar. Or a cobra studded sissybar.

Thanks
Join Date: Oct 2008
Posts: 65
Pixie, that is one good lookin' scoot!
I like it! hahaha and it WAS nice and clean and shiny! RIGHT up until 3 today when our pretty 70 degree yesterday gave way to nice rain showers today! hahaha of course being in the high 60s low 70s the last few days I rode to work... and proceded to get nice and wet on the way home! hahaha well part of me did. my chaps and jacket kept most of me dry on the short jaunt home... so who can guess what part got wet? LOL
but thats all part of the fun...
Join Date: Dec 2008
Posts: 56
thats one great looking bike
Join Date: Oct 2008
Posts: 65
C'mon, Pix. You gotta post pictures of the bike with YOU ON it.
FINE! lol
only ones I have are from panama city last fall... before I had the bars and all on.... not the best one at ALL!!! but what can ya do!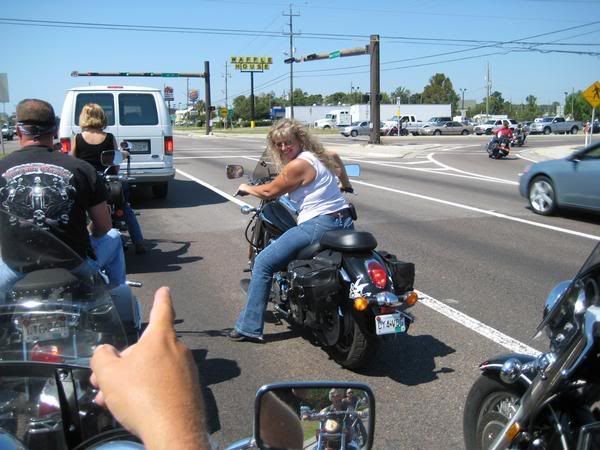 Posting Rules

You may not post new threads

You may not post replies

You may not post attachments

You may not edit your posts

---

HTML code is Off

---