Senior Member
Join Date: Dec 2013
Location: Tempe AZ
Posts: 104
My other Hobby! Whats yours?
---
SO like the tittle says heres my other hobby when not tinkering with a bike, or spending time with the kids.
I build 1/14th scale RC semi trucks. All start off from a stock kit then they get customized. I am down to 3 trucks but at one time had 8. Each truck varies in time and price and can go as low as a $700 shelf sitter to a FUll RC with lights and sound ranging up to $2k-$5000. I belong to several forums and a few clubs. It is not a hobby for everyone due to the costs of it all but I like it so I thought I would share some of my work with you all.
This is my Favorite truck I built.
Heres some from a meet
Just thought id share with you.
So what do you all do when not riding?
Lifetime Premium
Join Date: Aug 2009
Location: Northeast TEXAS
Posts: 1,349
That's quite a little fleet there! (Yes, that was intended.)
Now that drones are all the rage, I wish I had gotten into RC airplanes.

Camping, fly fishing and hunting. That's why I haven't been typing as much lately...deer season.
Fishing when I have time.
---
Mine: 2008 HD Ultra Classic

Hers: 2011 Kawasaki 900 Classic LT
Lifetime Premium
Join Date: Sep 2012
Location: Clarksville, TN
Year/Make/Model: 2017 Kawasaki Vaquero
Displacement/CC's: 1700
Color: Red
Gender: Male
Posts: 2,384
I didn't even know they had such!

Geesh, back when I had a life, firearms/range time, boating, fishing, SCUBA
---
Jerry "Old Bear" Barker
Clarksville, TN
Americas Guardians PS MC
Tennessee 16-A Chapter
"Blaze" 2017 Vaquero
Senior Member
Join Date: Dec 2013
Location: Tempe AZ
Posts: 104
Top Contributor
Join Date: Jan 2013
Location: Birmingham Al
Posts: 1,229
If you had asked that question 5 years ago it would have been bass fishing but lately it has been shooting.
It used to be shooting. But I spent about 3 years being sick. Had zero energy for hobbies. Much better now and my energy level is back. Now I spend my free time doing all the home repairs I neglected. As soon as I can catch up I'll get back into it. I've been thinking of trying idpa.
Sent from
Motorcycle.com Free App
---
2012 Nomad 1700
Cobra Luggage Rack
Airlite Crash Bar Chaps
Kuryakyn Offset Highway Pegs
Vulcan Emblem on Passenger Back Rest
Fire and Steel Light Bar
Signal Dynamics Headlight Modulator
Wolo Bad Boy Horn
Kuryakyn Power Point
Back Off XP Brake Light Modulator

08 900 Custom - Traded in!
I am a self proclaimed coffee connoisseur. It's cheaper than many hobbies and brings great joy to myself and my family.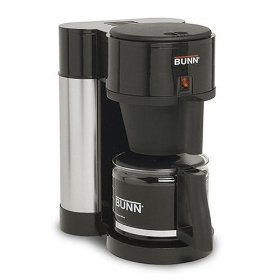 Junior Member
Join Date: Dec 2013
Location: Muscat, Oman
Posts: 26
So many toys
so little time
---
'13 Vulcan 900 Custom
Posting Rules

You may not post new threads

You may not post replies

You may not post attachments

You may not edit your posts

---

HTML code is Off

---