Widest tire on vulcan 1600
---
I got an 03 Vulcan 1600 whats the widest tire I could put on it with no mods?
A 180/65-16 rear leaves about 1/4 inch clearance between the driveshaft tunnel and the sidewall.
---
'05 1600 Classic. Black...the fastest color.
Harley Street Glide 18" front wheel
Lowered Using Honda shocks
Barons PB's, Flanders bars
Cobra True Duals
Hypercharger
Dobeck TFI
Mutazu HL hardbags
One off drivers back rest
Member
Join Date: May 2010
Location: Cold Hole, Vermont
Posts: 40
If you're willing to consider the Dark Side, a 195/60-16 Bridgestone Turanza or Hankook Optimo leaves 1/8" or less between the sidewall and the drive shaft tunnel. Visually, that's as wide as you're gonna get without modding the swingarm.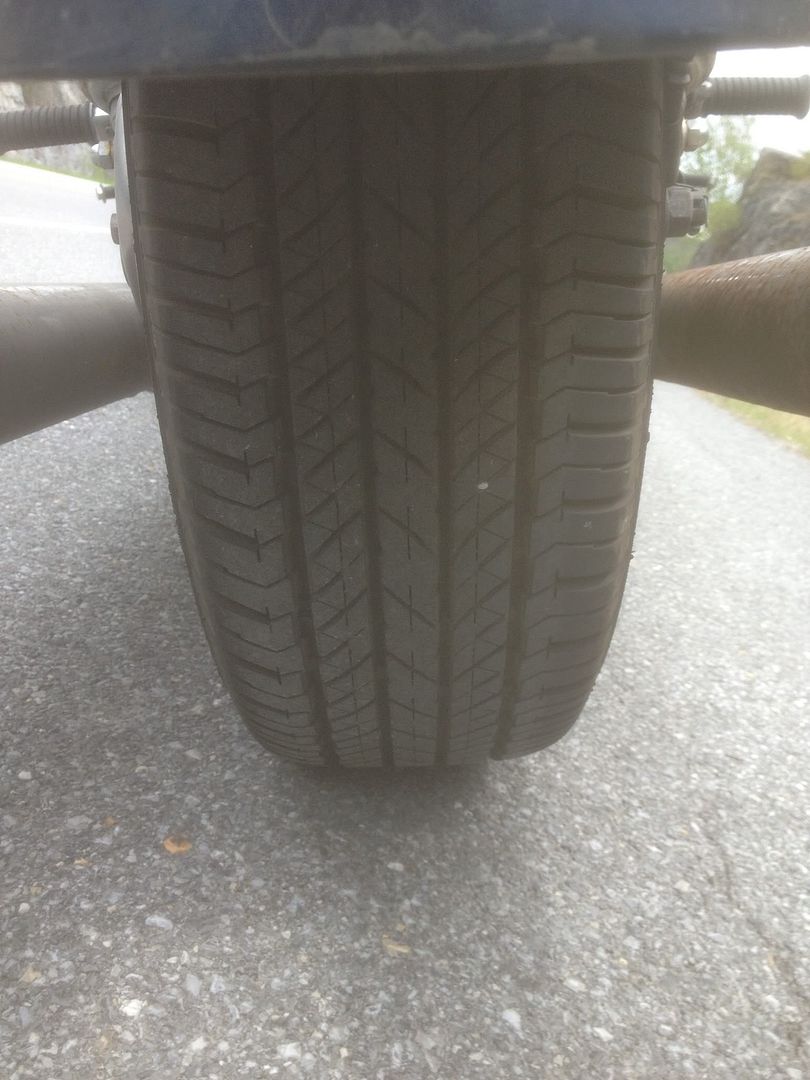 ---
No sig...
Posting Rules

You may not post new threads

You may not post replies

You may not post attachments

You may not edit your posts

---

HTML code is Off

---