im close to complete.
---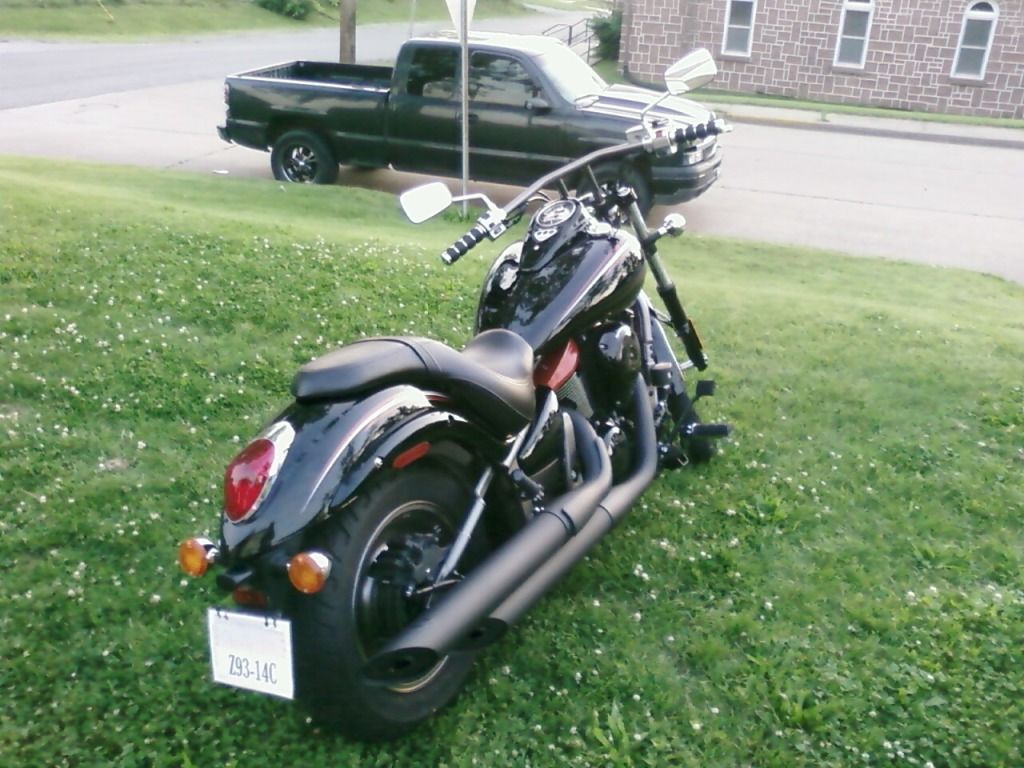 start.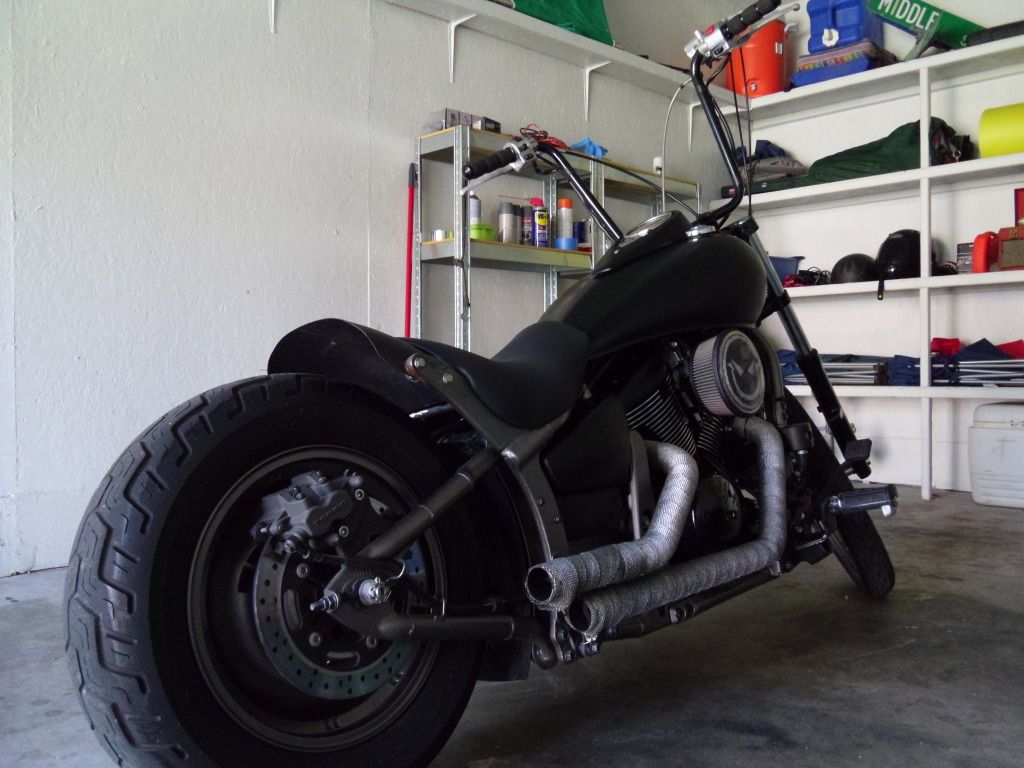 almost done.
kind of a hybrid bob style i guess.
Administrator
Join Date: Apr 2008
Location: Twin Cities, MN
Year/Make/Model: 2008 Honda Goldwing Level3
Displacement/CC's: 1800
Color: Pearl White
Gender: Male
Posts: 6,880
How long did the transformation take?
Senior Member
Join Date: Jul 2012
Location: bradenton florida
Posts: 118
Super Moderator
Join Date: Aug 2011
Location: Missouri
Year/Make/Model: 2014 Kawasaki Vulcan Vaquero ABS SE
Displacement/CC's: 1700
Color: Orange SE
Gender: Male
Posts: 7,261
Looks very very cool!
Although I can't help but recall when I was young and taking the fender off my huffy bicycle and coming home to an angry mother because the back of my shirt was covered in the contents of every pothole I rode through! hehe. Betcha don't ride that one in the rain!
Cool looking project for sure!
You ought to consider polishing that rim (winter project?) With everything off the rear end the back rim and brake components become really prominent. Polishing that rim up to some sort of a shine (or chroming that rim along with the front! Now THAT would be sweet, but taking a look at that bike you don't seem to be much of a chrome guy) would look cool. Or maybe even painting it black like the bike! I dunno, but, if you're open to suggestions, I think you should do SOMETHING with that rear rim to really make this a unique 'popping' project.
---
"8 But God demonstrates his own love for us in this: While we were still sinners, Christ died for us."

Romans 5:8 (NIV)
2014 Kawasaki Vulcan 1700 Vaquero ABS SE
iPod Connector Kit, Kuryakyn Highway Pegs, Mustang Touring Seat, Marvella's Hitch, Kuryakyn Trailer Wiring Kit, Haul-Master Tag-a-Long Cargo Trailer


2011 Honda Shadow Aero 750 (Wife's)

Memphis shades quick-release windshield, OEM Solo Seat, Mustang Fender Bib, Chrome Solo Luggage Rack


Past: 2006 Vulcan 900 Classic LT
---
Last edited by Romans5.8; 10-06-2012 at

01:59 AM

.
Junior Member
Join Date: Nov 2012
Location: texas
Posts: 12
less is more! No chrome needed here. ;-)
im a little slow on the reply! it took about 8 months to get it this far. i was going to get both my wheels coated black, but its kind of been put on hold for other projects. but u appreciate the love guys!
---
'97 vulcan 1500 classic carb
vance and hines straight shots
---
'97 vulcan 1500 classic carb
vance and hines straight shots
Junior Member
Join Date: Feb 2012
Posts: 7
What air filter did you put on?
Posting Rules

You may not post new threads

You may not post replies

You may not post attachments

You may not edit your posts

---

HTML code is Off

---