Liquid Image Ego HD Action Camera - Includes Free Micro-SD 8gb Memory Card!
---
We first heard about the Liquid Image Ego HD camera when it was announced back in January, and we've been looking forward to getting our hands on one ever since. The initial word was that it would have a low price-point and feature built-in Wi-Fi capabilities, as well as a host of other features straight out of the box. Well, the Ego showed up at the Riders Discount office earlier this week and we can confirm that our original impression was spot on.
The Liquid Image Ego, like any camera of this type, is designed to record you or your friends in action so you can watch or share it later. This one gives you the choice of recording in two HD modes - 1080p at 30fps, or 720p at a super smooth 60fps. You're also able to take 12 megapixel images individually, or in a continuous multi-shot mode. These video/imaging features are comparable to other action cams, but the Ego does it at a much lower price. In addition to the value, this camera really sets itself apart from the competition with its ease of use and the built-in Wi-Fi.
All features of the camera are controlled using two buttons on the top of the body. The first is the power/mode button and the second is the shutter/select button. A small LCD readout splits the two buttons and gives you basic information like shooting mode, Wi-Fi status, battery life, etc. There is also a convenient LED light on the front that changes colors depending on the mode so that you can easily tell if it is set to your liking at a glance. Controlling all the features with just two buttons may sound a little confusing to those that haven't used a camera of this type before, but it really only takes minutes to get the hang of it.
One of the best features of this camera is that you can connect it to your iPhone, iPad or Android smartphone via the free ActionConnect app. This app not only allows you to use your phone as a viewfinder when setting it up to record, but also lets you wirelessly transfer your video files to your device or directly to social media sites like Facebook and Youtube. This type of mobile connectivity is available on other cameras, but the competition is not only significantly more expensive, but some also require additional modules to be able to connect in this way.
The Ego is available in your choice of black, red, white, blue or yellow and it ships with all you need to get recording. This means that you get the camera, a mount, an extra adhesive pad, a USB cable, and a protective face cover. A wide variety of accessories will also be available very soon. Options like a fully waterproof case, suction cup mount, external battery pack, Wi-Fi range extender will help make this even an more versatile camera than it already is. We will be sure to update the post with more details when they arrive.
If you're interested in a high-quality action camera that has a ton of great features at an extremely competitive price, be sure to contact Nathan at Riders Discount today! You can reach him by calling 866.931.6644 ext. 809, or by sending a PM through the forum. Feel free to send an email if that is more convenient as well. Those can be sent to FORUM at RIDERSDISCOUNT dot COM, and we'll get back to you right away!
The Liquid Image Ego camera is available in black, as well as red, white, blue and yellow.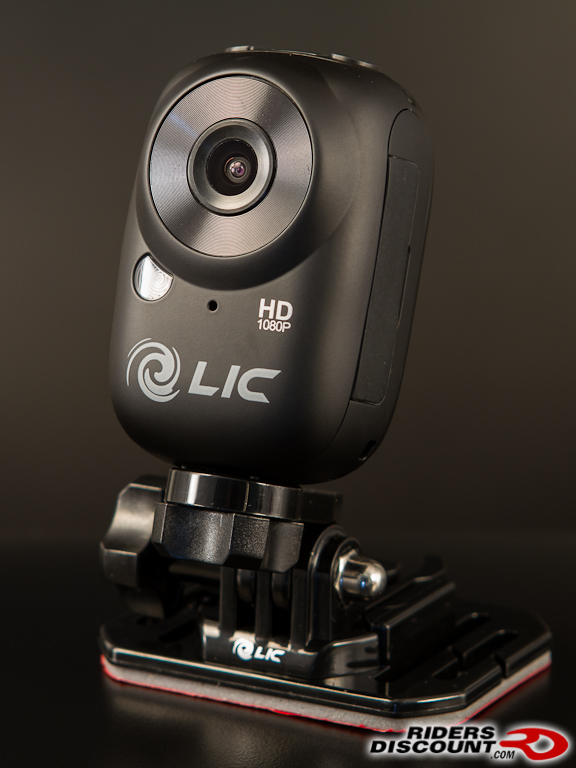 The included USB cable allows you to charge and transfer files to your computer if you aren't connected via Wi-Fi. A mini-HDMI port also lets you connect to any HDMI display for viewing on a large screen.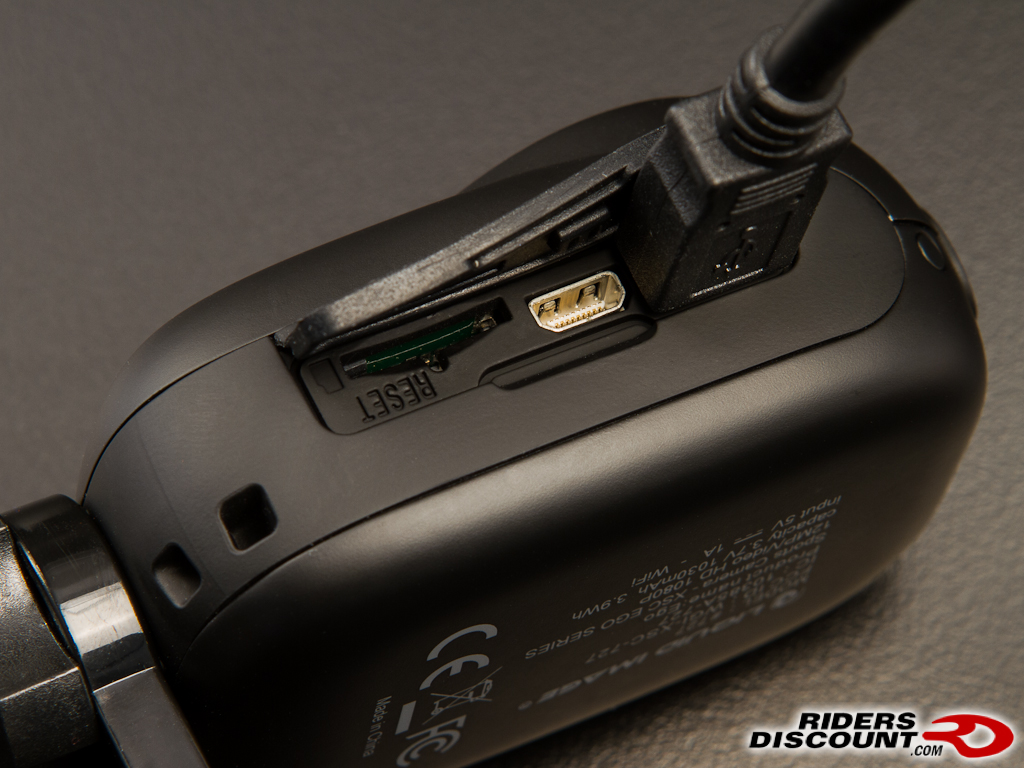 All features are easily controlled by the two buttons and the LCD readout tells you all the basic info you need about how it is set at any given time.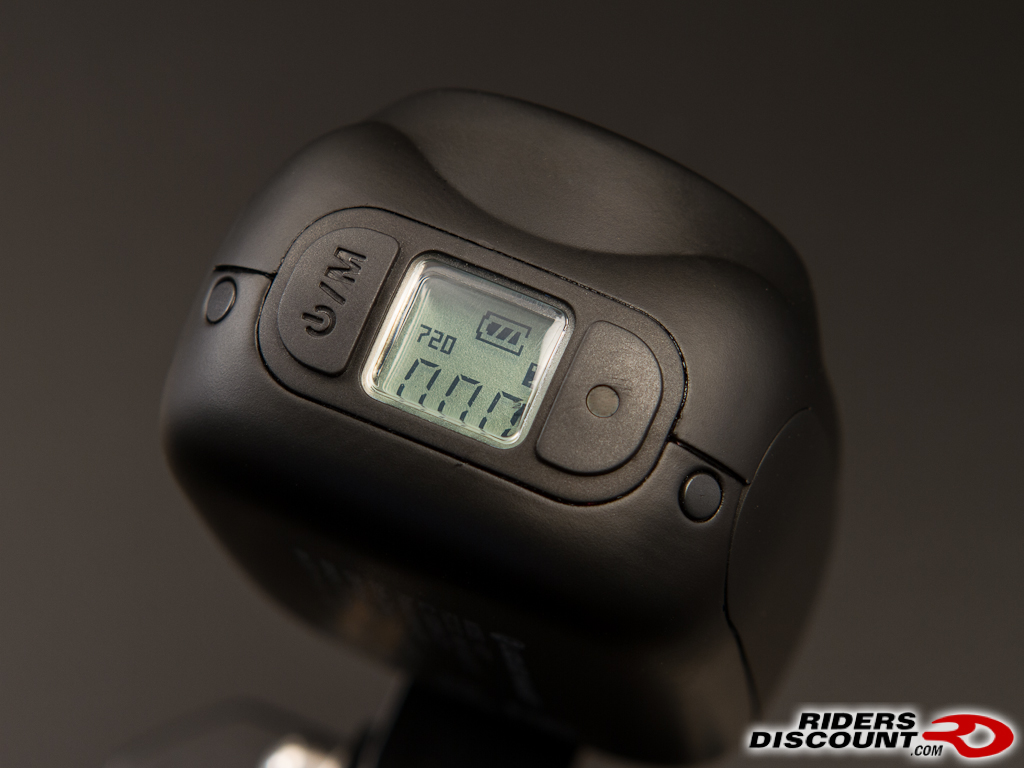 The front LED displays a different color for each shooting mode and flashes when recording.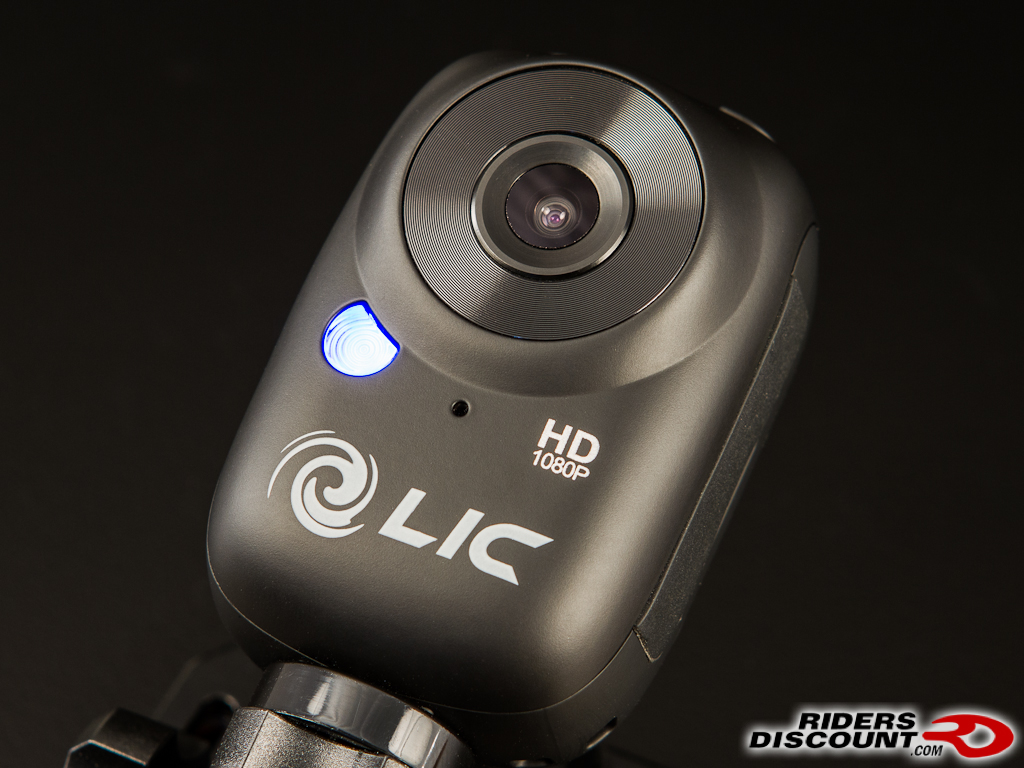 Turn on the Wi-Fi and you can connect the Ego to your iPhone, iPad, or Android device for advanced shooting options, wireless file transfers and a viewfinder.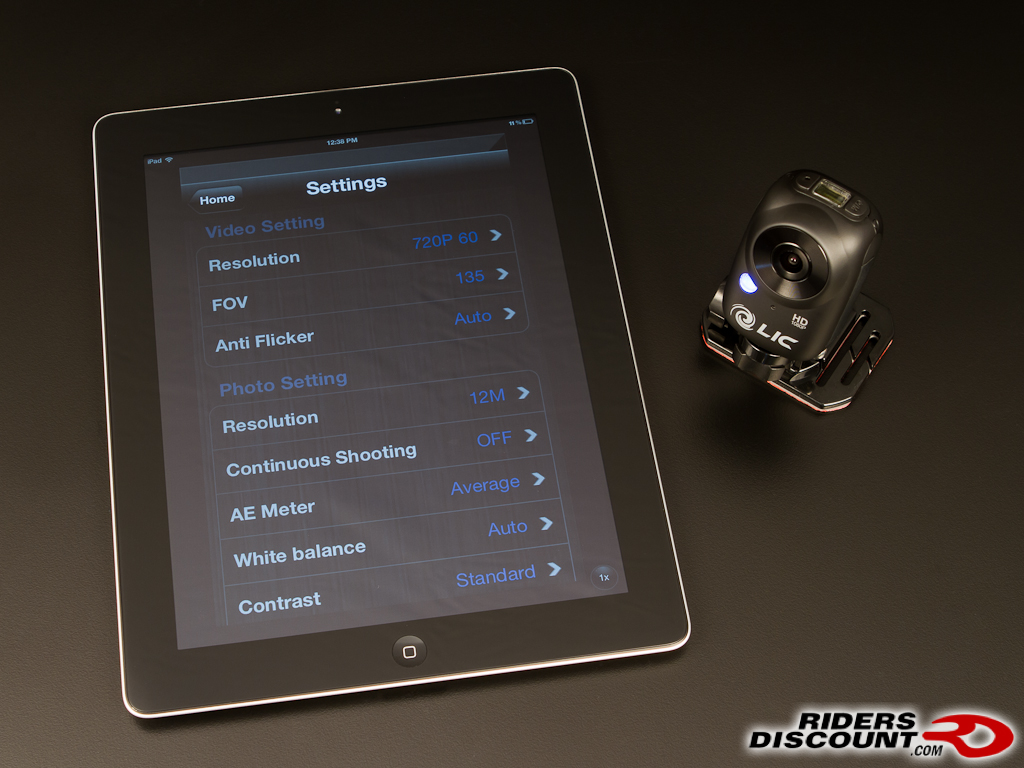 MSRP $179.95
The Ego comes with a splash proof front protector. If you need something completely waterproof you can also order an optional waterproof case.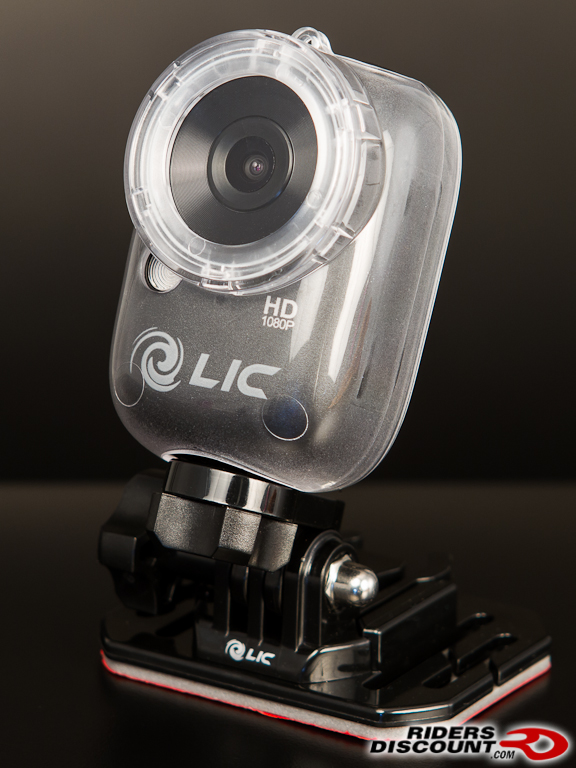 ---
Last edited by RidersDiscount; 08-31-2012 at

01:28 PM

.
Black isn't the only color available for the Liquid Image Ego camera. Riders Discount also has them in white, red, blue and yellow for those of you that want something different.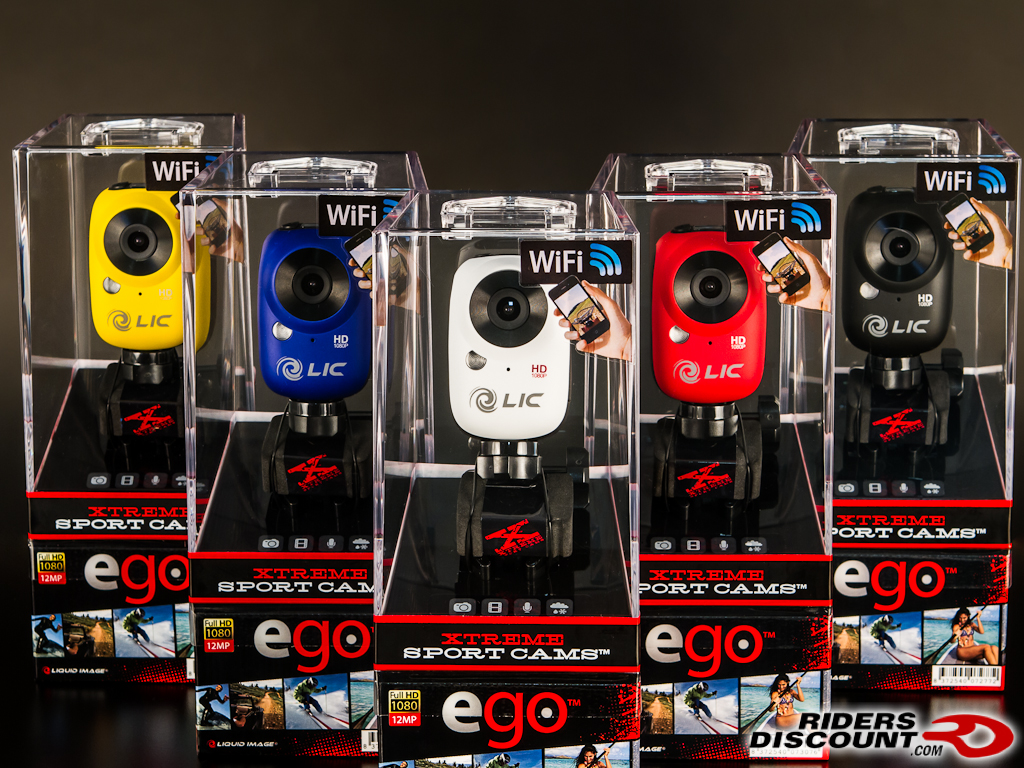 We were curious to see how the Liquid Image EGO compared to the GoPro, so we mounted them side-by-side on the Riders Discount pit cart and went for a quick spin.
Let us know what you think of the results! (
Note: Both videos were actually shot in 60 FPS, and are smoother when viewed independently.
)
Liquid Image EGO HD vs. GoPro HD Comparison Test

In case you're curious about the set-up, here's how the two cameras were mounted.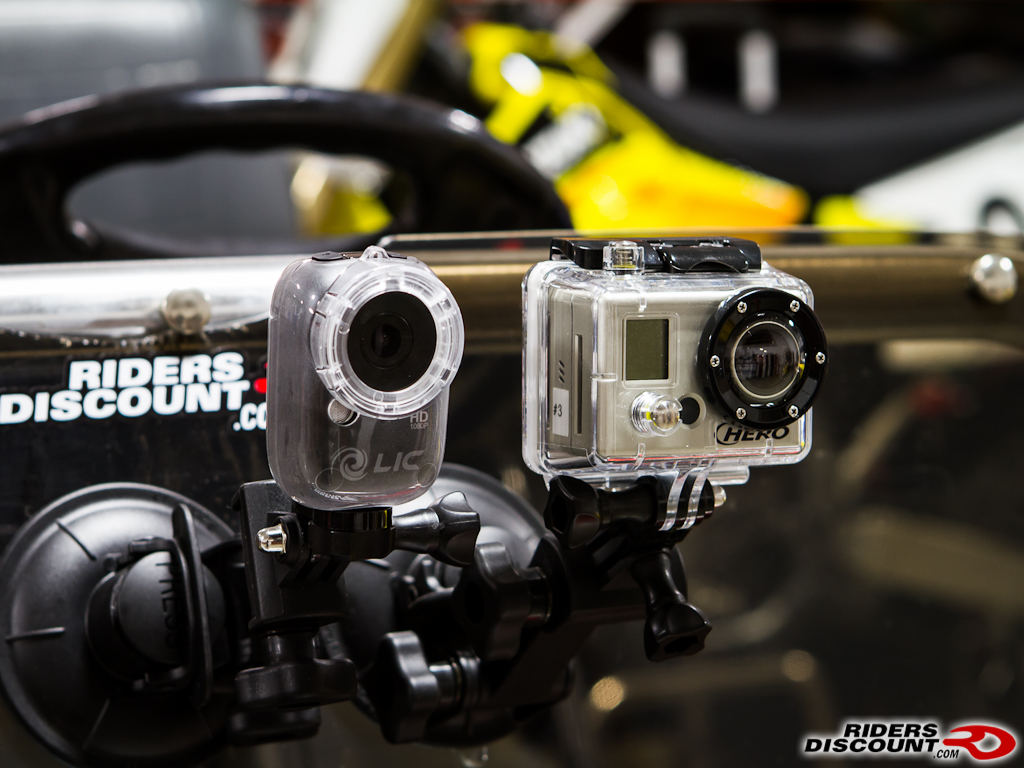 Keep your Liquid Image EGO safe and dry in the optional waterproof housing. With a depth rating of 130 ft., the case is more than enough to keep water off of the camera whether you're surfing or riding on a rainy day.
The waterproof housing adds a lot of protection, without adding much size.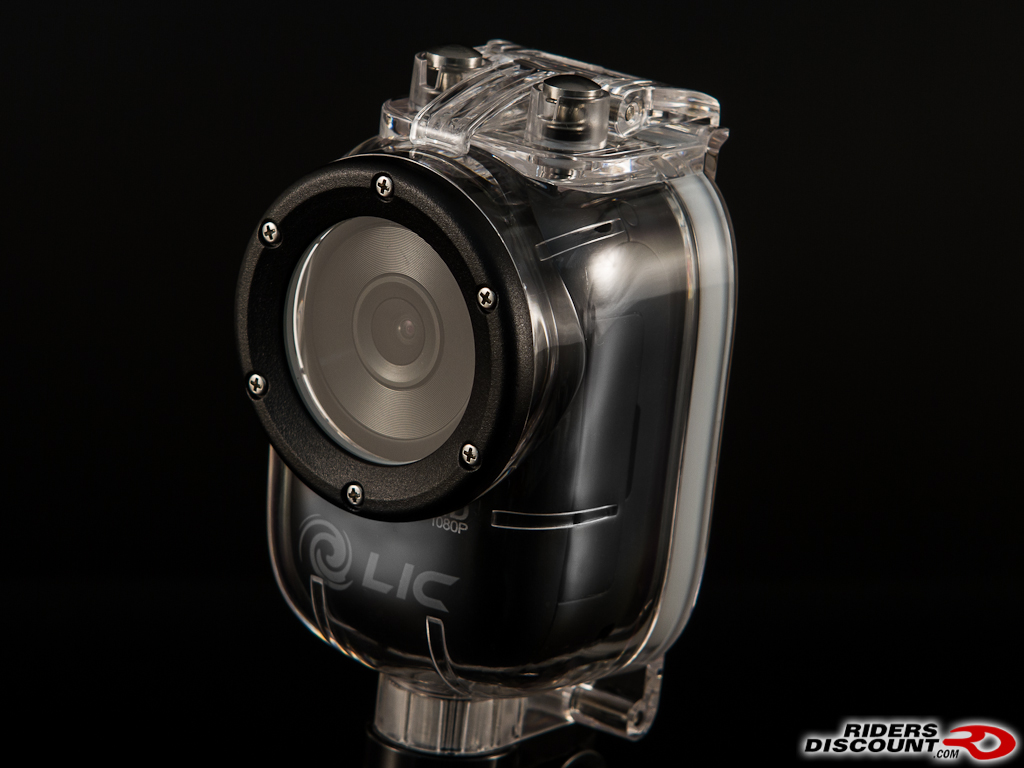 Two buttons on the top maintain the easy to use functionality of the EGO.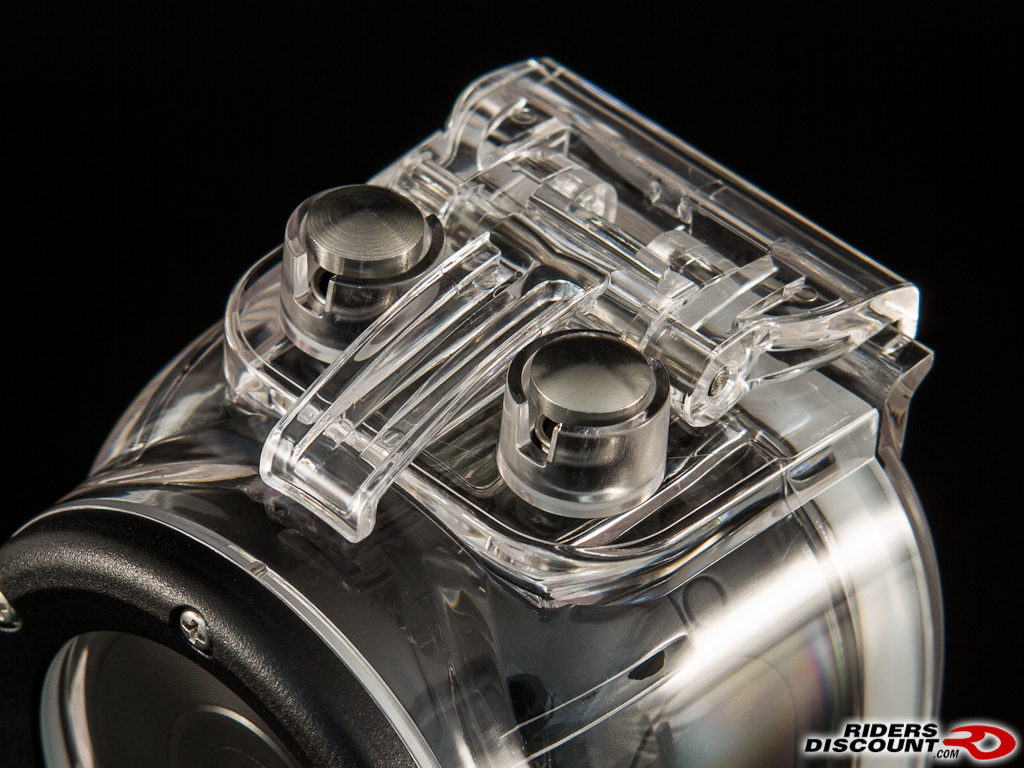 A sturdy latch secures the camera in place and keeps a tight seal around the door.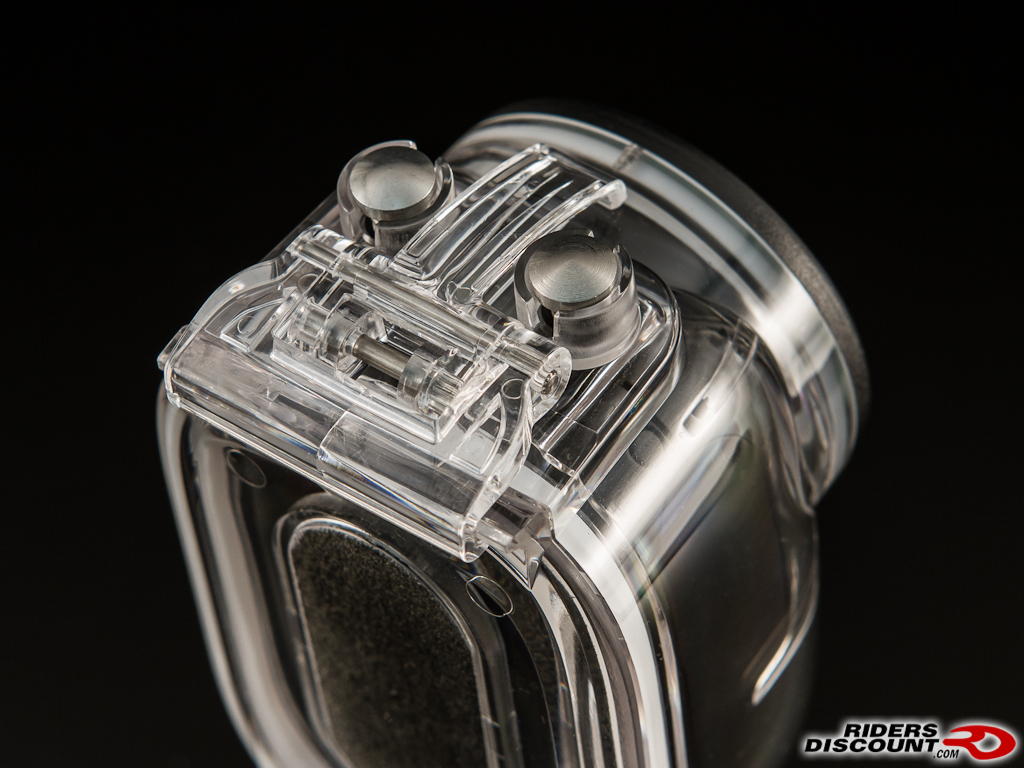 Riders Discount is currently running a special on the Liquid Image Ego HD Action Cam. Buy any Liquid Image Ego and you'll also receive a free Samsung 8gb Micro-SD memory card with an SD adapter.
This deal won't last long, so be sure to get in touch with
Nathan
to order yours. Give him a call at 866.931.6644 ext.
809
, or send a message through this forum. If email is more convenient, feel free to send them to
FORUM at RIDERSDISCOUNT dot COM
and we'll get right back to you!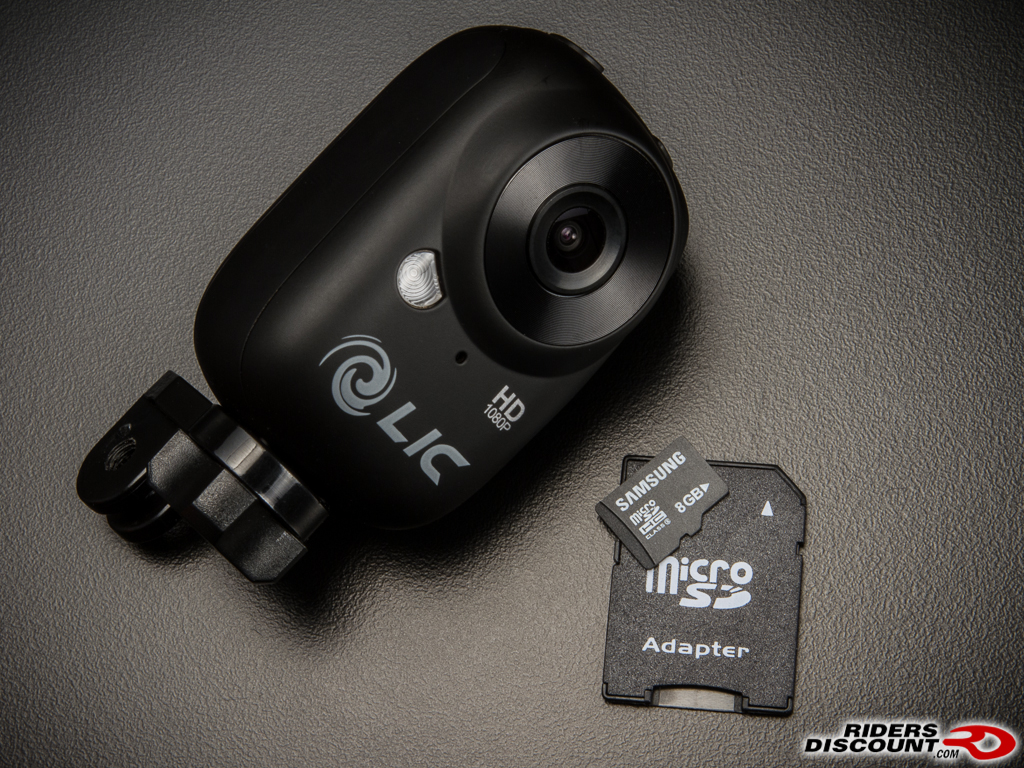 Liquid Image has a new smartphone app available for the Ego, which replaces the previous version, called Action Connect. The new Liquid Image app adds new features like enhanced liveview and the ability to edit, as well as a few more camera settings. It is available for the iPhone now, with an Android version coming soon.
We've used the Liquid Image Ego on multiple occasions and found it to be a great little camera. If you haven't picked one up yet, be sure to contact
Nathan
at 866.931.6644 ext.
809
and we can have one heading your way in a flash!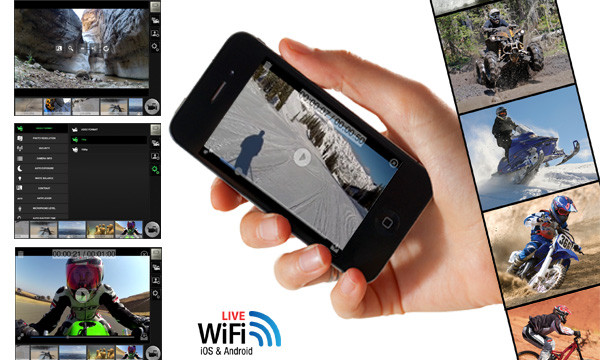 Posting Rules

You may not post new threads

You may not post replies

You may not post attachments

You may not edit your posts

---

HTML code is Off

---