Forward Control extensions completed and installed!!!!!
---
Let me know what you guys think!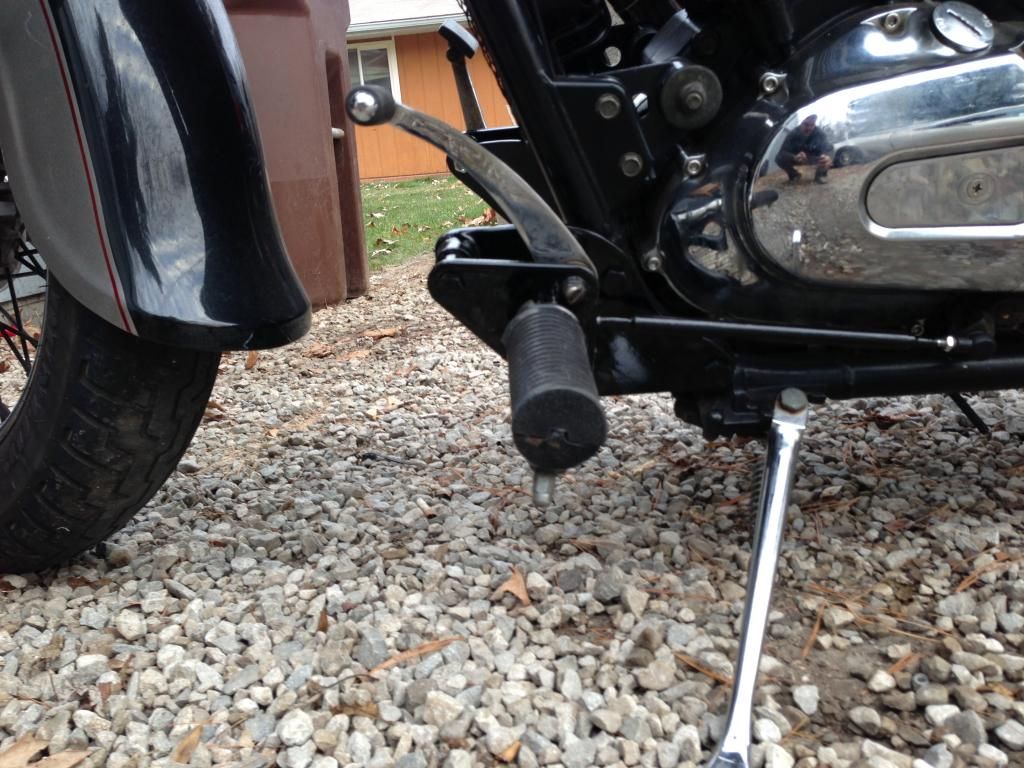 Member
Join Date: Nov 2012
Posts: 39
looks good. i may have to look into this
Yea they look great gonna get started on mine Friday thanks again

Sent from my Nexus S
Member
Join Date: Sep 2012
Location: Ontario
Posts: 37
They look great, I too should look into a set as well.
---
Skuzz
[QUOTE=Timb4302;271092]Let me know what you guys think!

Well got everything painted and together and like you said I love them, pretty easy takedown and assembly spent the most time painting and adjusting brake and clutch movement for comfort





Sent from my Nexus S
That is great news Chi! We want to see some pictures!


Sent from my iPhone using MO Free
Will post some tomorrow

Sent from my Nexus S
Senior Member
Join Date: Nov 2012
Posts: 133
Nice looking man. Where did you get em? I need to do something with mine, I'm long legged (6'2") and when I'm at a comfortable stance on the bike my foot is depressing the brake ever so slightly. I just got riding it today after all that surgery (on the bike) and noticed this.

Sent from my M865 using Motorcycle.com Free App
Knight rider, I fabricated these. Look though the 800 posts, I posted the templates and plans a few days ago


Sent from my iPhone using MO Free
Posting Rules

You may not post new threads

You may not post replies

You may not post attachments

You may not edit your posts

---

HTML code is Off

---