So who has a second ride?????
---
O.K. I think I might have seen a thread like this somewhere else but why not start a fresh one. What other bikes are filling up your garage? What other styles of riding do you like or are you a One bike only rider. Lets see what you got. I have a great pic for all you Harley haters but remember I love my V2K also. I had another older Harley which I just traded in for this, couldnt pass it up. I just know this will start some contraversy, LOL.
Grandsons '79 Kawi KZ650C3. Quick bike!
Junior Member
Join Date: Nov 2012
Location: williamsburg va
Posts: 12
Bike Of The Year Winner, 2012
Join Date: Oct 2010
Location: South of Houston
Posts: 4,436
My bike and my wife.. I ride them both.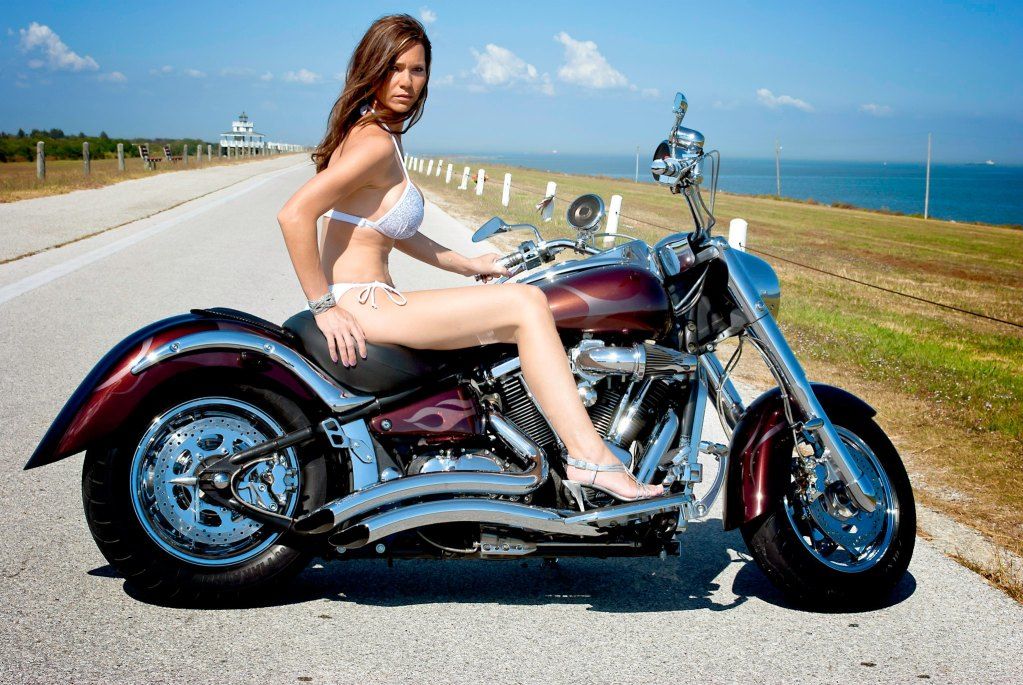 ---
Yes, I'm a Chrome Whore.

2004 Vulcan 2000
---
Mike Williams
Wichita, Kansas

2012 Kawasaki Vulcan 1700 Voyager
2009 Yamaha FJR1300
2006 Kawasaki Vulcan 1600 Nomad
2002 Yamaha V-Star 1100 Custom
1989 Yamaha Virago 750
2009 V2K Lt

2009 KLR 650

2003 Gold Wing

Shop is full. Only half is used for bike storage. The other side is for RC aircraft. Plans are being laid for just a bike shop. Would like to have KX or some old 2 strokes.

Ride Safe!
Been posted before, but what the hey... need something to get the blood pumping after wallowing around on the VN2K.
Senior Member
Join Date: Jul 2011
Location: Shreveport, LA
Posts: 251
3 - vn2000s
1 - honda rune
Top Contributor
Join Date: Apr 2009
Location: 50 miles NE of Buffalo
Posts: 2,001
Took a ride yesterday for the first time in 3 months. The Vulcans buried in the back of the barn so I opted to wake of the 1200. Couple of hours at 58 degrees...seen lots of bikes and waves. Therapy..aaahhhh!!
Wow, nobody broke my chopps about the Harley yet. I love to see all the bikes. In my life ive owned many bikes of all riding styles and love to see that other people enjoy other riding styles as well. I would also love to add an adventure bike to the collection some day. I really like the new Triumph tiger 800's. I told the wife that I was going to get a full touring bike and make it my only bike but little does she know the V2K is staying. In a couple weeks she will forget all about it. I know the harley is not a beast like the V2K but ive been a fan of the newer Harleys because they really do ride nice and is comfortable and runs great. Over priced, Yes but Ive always got a great return on my two other harleys that ive had and this one was heavely discounted. I am by far not one of the Harley culture people but I am a big fan of the fit and finish of the Harleys. I look at it this way, a Honda accord is one of the best cars ever made and will run forever but a Mustang which isnt built half as well just looks and sounds really cool, so its only money and if the Harley doesnt run forever that so be it. Its all about what you like so ride on and have fun with all the diffrent types of bikes.
Posting Rules

You may not post new threads

You may not post replies

You may not post attachments

You may not edit your posts

---

HTML code is Off

---