And that you are thankful
---
1985 Honda Nighthawk 650 (First Bike)
2004 Vulcan 1500 Classic (First Big Bike)
2007 Vulcan 1600 Meanstreak (Love Affair)
1999 Yamaha 1100 V-Star Custom (Right Price at the Time)
2008 V2K Classic (Favorite Vulcan)
2014 HD Ultra Limited (Bells and Whistles)
Who would have thought I would grow up to become "Spatially Educated" and play Connect-the-Dots for a living.
Member
Join Date: Jan 2013
Location: NJ
Posts: 35
2010 Honda Fury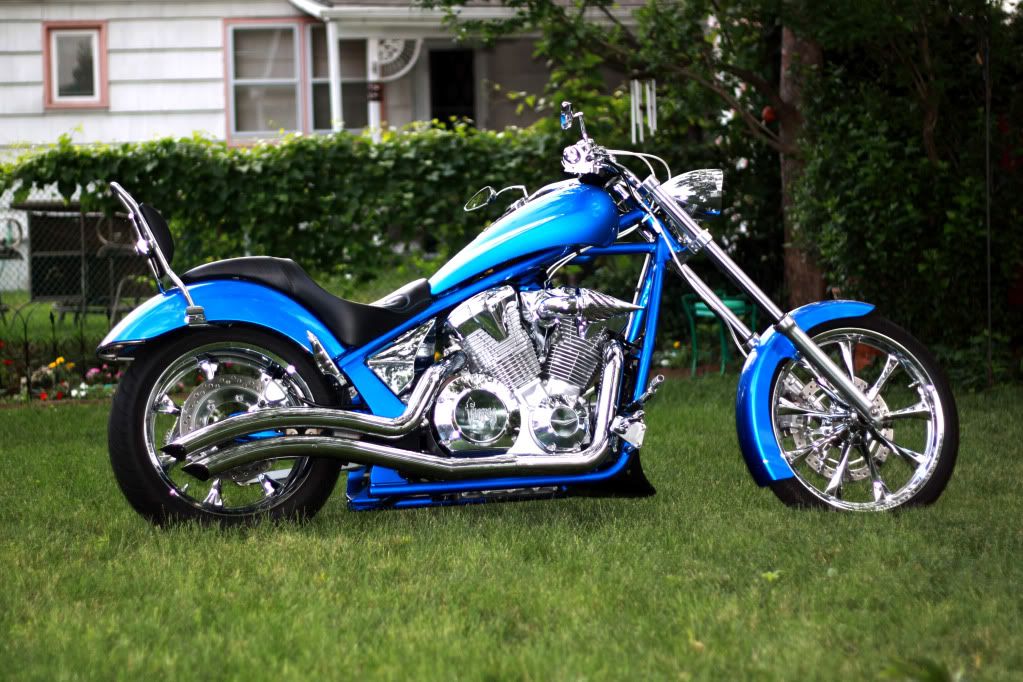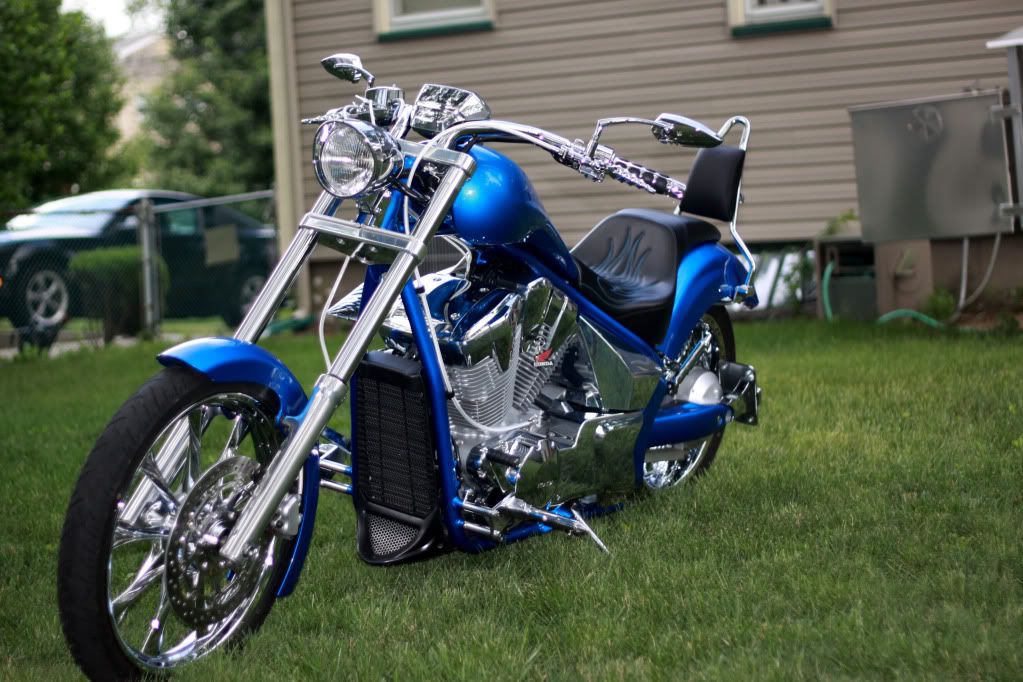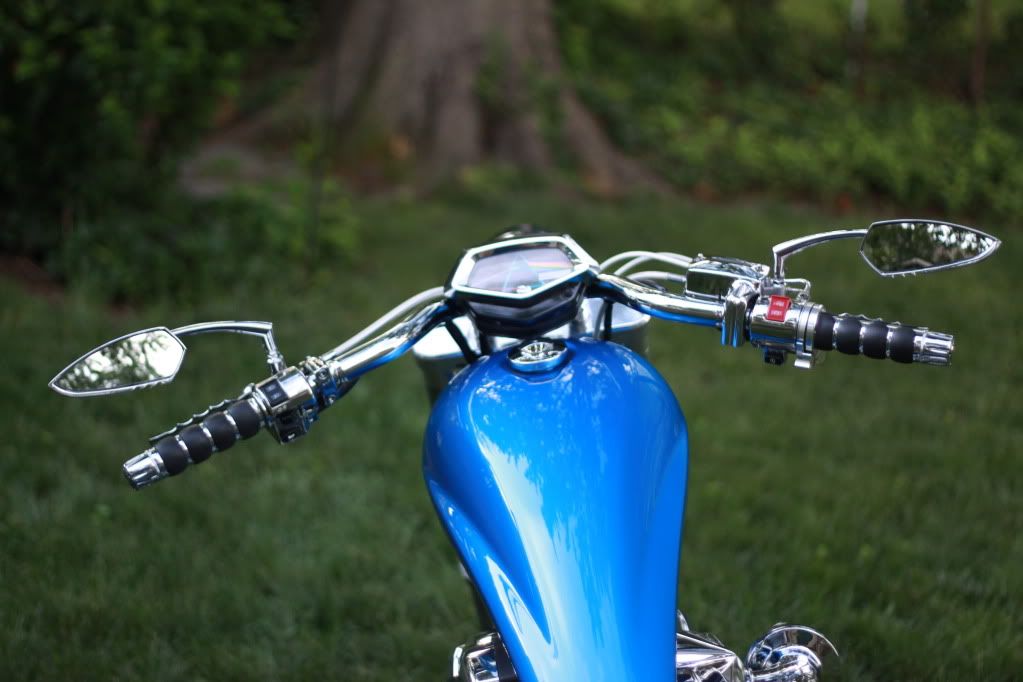 She's a looker, and a lot of fun....for about 100 miles then i need to stand up for a bit lol.
Senior Member
Join Date: Nov 2012
Posts: 133
Re: So who has a second ride?????
---
My other rides :c)

Sent from my death star using Motorcycle.com Free App
Bike Of The Year Winner, 2012
Join Date: Oct 2010
Location: South of Houston
Posts: 4,432
Quote:
2010 Honda Fury


She's a looker, and a lot of fun....for about 100 miles then i need to stand up for a bit lol.
I really like the way those look.
---
Yes, I'm a Chrome Whore.

2004 Vulcan 2000
Lifetime Premium
Join Date: Aug 2009
Location: Northeast TEXAS
Posts: 1,349
With all humor intended Smedlin....you're a show-off! LOL. Seriously though, beautiful ride! My bride was that pretty 23 years ago, still is, but the chrome on both of us has "dulled" a bit.
Re: So who has a second ride?????
---
Quote:
Hey guys, no need to justify the fact that you own a harley. Ride what you like. It's all about enjoyment
Not justifying owning the harley, just having some fun. I am an avid bike rider and owned many bikes of diffrent styles and am really just poking fun at sterotypical Type people who do get all personal about one brand. I am forTunate enough To be able to ride pretty much any bike i want so ive tried some Harleys in addition to my v2k and im actually impressed with the ride quality of the electraglide. Its not made for speed buT does get up and go enough. The sTereo is top noTch, the ride is smooth and very comfortable, amount of storage is great and the fit and finish plus chrome and trim is top notch. Actually much smoother at speed than the V2k and without all the squealing and strange noises. The Harley im my eyes is a much nicer looking bike but to each their own. Obviously the v2k out preforms The Harley but Thats why i have both, love something about both of them. The Harley is acTually much easier To manuever in Tight turns and the throttle by wire is smoother and not as snatchy as the kawi.
Sent from my GT-P7510 using Motorcycle.com Free App
I picked this up in Nov , didn't think I would go this route but it is a low mile bike priced right so I bought it after a couple of months debating it.
---
95 800A
Memphis shades Demon
Vance & Hines Cruzers
Jardine Rack
Kuryakyn Dually pegs
Baron Risers
Kuryakyn ISO grips
Kuryakyn long horn hwy pegs
Wille&Max saddle bags
Just bought the second ride this weekend. 2013 Audi R8 V10.
Senior Member
Join Date: Jul 2011
Location: Shreveport, LA
Posts: 251
other rides
---
A few other rides: When I look at this ,
I notice a strong VW theme ! LOL
---
08 V2K Classic

plus

04 Vulcan 2000

Old school turbocharged VW trike

VROC # 7003
ROG # 175
RKMC
Posting Rules

You may not post new threads

You may not post replies

You may not post attachments

You may not edit your posts

---

HTML code is Off

---