Member
Join Date: Nov 2012
Posts: 58
turn signals
---
HAd no luck posting in 1600 forum..... Any pictures or recommendations on aftermarket rear turn signals? looking for a sleeker looking rear end!! lol
Bike Of The Year Winner, 2012
Join Date: Oct 2010
Location: South of Houston
Posts: 4,432
Quote:
looking for a sleeker looking rear end!! lol
No comment!
---
Yes, I'm a Chrome Whore.

2004 Vulcan 2000
Bike Of The Year Winner, 2012
Join Date: Oct 2010
Location: South of Houston
Posts: 4,432
Quote:
HAd no luck posting in 1600 forum..... Any pictures or recommendations on aftermarket rear turn signals? looking for a sleeker looking rear end!! lol
On a more serious note, it REALLY depends on what "look" your going for, and also on your budget.
Really, the sky and your imagination is the limit.
I got some kury mini-bullets, tore them apart and took the housing/shell to my painter, who then painted them same color as my bike.
I then drilled holes in my rear fender and mounted them on the side.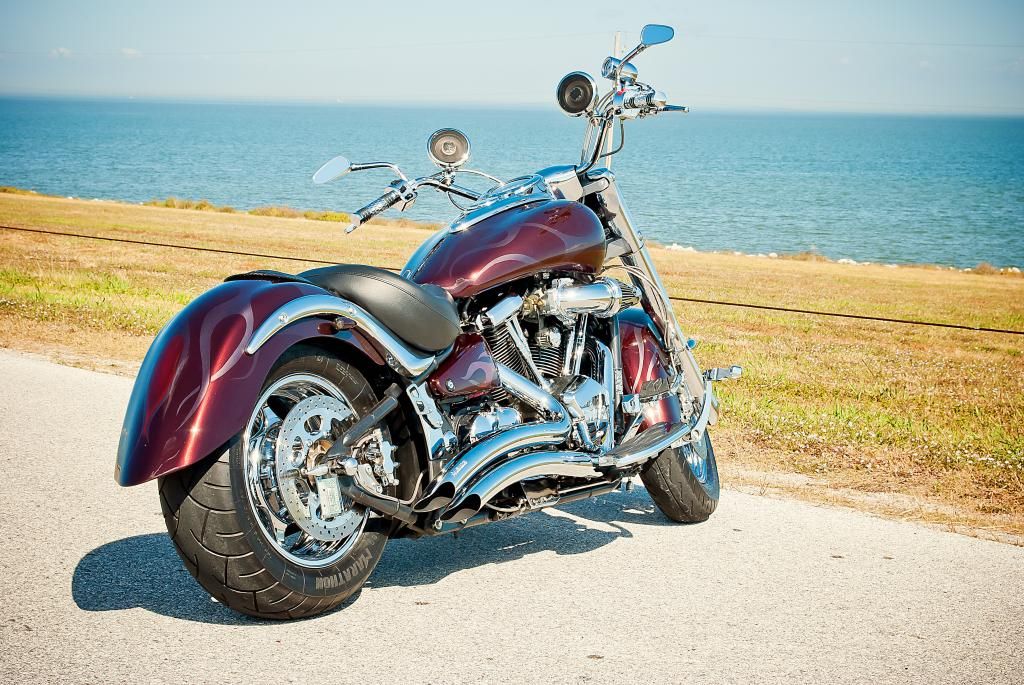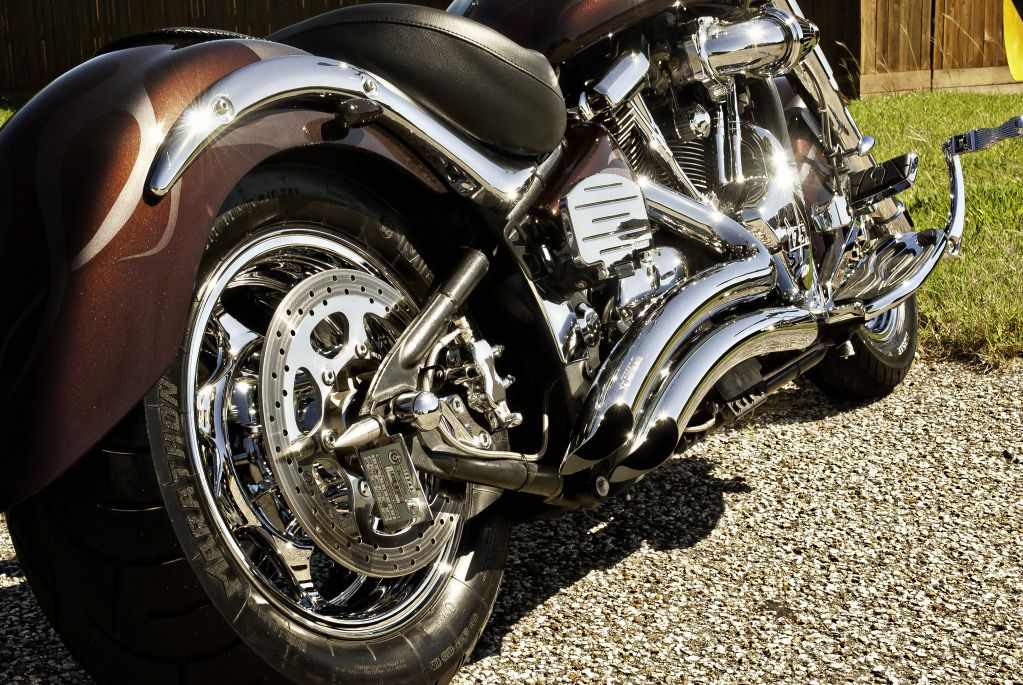 ---
Yes, I'm a Chrome Whore.

2004 Vulcan 2000
Member
Join Date: Nov 2012
Posts: 58
Alot of lights is see out there say they are not DOT legal... not sure why ?
DOT regulates what lighting equipment is safe for on road vehicles such as size,spacing,brightness and so on and so on,its just all about safety and what some committee member or insurance underwriter deems to be safe,they cover nearly everything as it applies to transportation,i drive an 18 wheeler and the DOT is up our ass all day long,so many rules and regs pertaining to equipment,paperwork,medical,haz-mat,accidents and every other compliance issue you can imagine and not imagine.
http://www.fmcsa.dot.gov/rules-regul...=r49CFR571.108
Company I worked for molded tailights for Inland Fischer Guide (GM) Tons of testing and measurements control the light emmissions, brightness and directionality. Our plastic molds had to be inspected and approved regularly to assure we met the DOT compliance requirements. No regrind plastic was permitted owing to light fall off requiements. I suspect that many if the non DOT approved lights are manufactured by companies not having resources to get them tested and approved, or, the lights are sold for off-road-use-only and will not meet the size, brightness and/or viewing agularity requirements.
Just take all the turn signals off... You don't need em lol
Sent from my iPhone using
Motorcycle.com App
---
If I could put my WoW sig up I would... but somehow that just seems uncool
To view links or images in signatures your post count must be 1 or greater. You currently have 0 posts.

Posting Rules

You may not post new threads

You may not post replies

You may not post attachments

You may not edit your posts

---

HTML code is Off

---